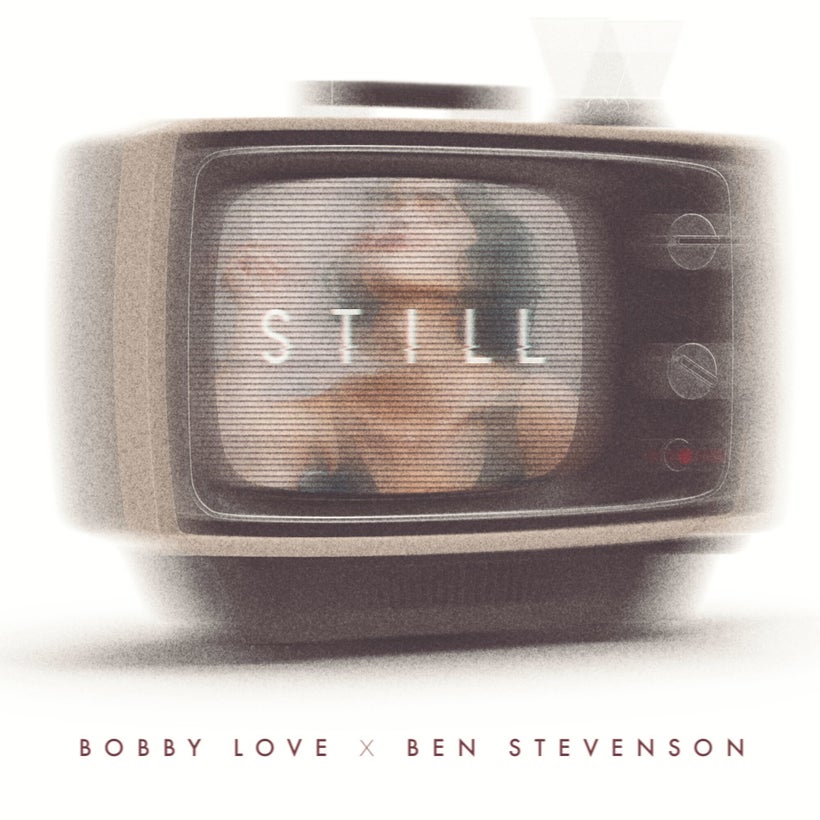 "Still" is a versatile track, fitting for hot summer days and late nights that turn into mornings. It's warm and inviting, the work of Toronto based producer Bobby Love and vocalist Ben Stevenson. According to Love, the sound is something out of the ordinary. Before this, he had been releasing mostly house leaning tracks. Created in the middle of the night, the track "is the first time I've opened this side of myself to the world," he says. We'll have to see if Bobby Love makes more downtempo r&b influenced tracks like this in the future, but for now, at least we have "Still." Check out the premiere below, as well an interview with Bobby Love.
What has your music journey been up to this release? It's kind of been a long journey. The first thing that started was when my grandmother got me into piano at a young age, then I got into guitar when I was a little bit older. I was always a fan of hip hop, so my brother showed me fruity loops studio and I started messing around with that, never taking it seriously. When I got to university, I picked up Ableton and kept working at it, and continued producing. Some great opportunities came after releasing music for free, and after that was my first release on Armada. Then I got connected to Physical Presents, and have been working with them ever sense.
How did "Still" come about? This one is kind of a new venture musically. It's a different vibe from everything I've done in the past, which was a straightforward house music kind of vibe. This was the first time I opened this side of myself to the world. I was put in contact with Ben Stevenson (the song's vocalist) through my label, and I was sent part of the vocal to work with. One night I just didn't sleep. I was up in the early hours of the morning about six or seven working on the song.
It kind of just happened. Maybe it was just being up that late. Working with Ben is amazing, he's a great guy and a talented artist. As far as recording an artist, I never record with them in the studio. Working with a guy that is that good is great. And so my job was very easy.
What inspires you? Everything. It really can be walking around outside and hearing a sound in the streets of Toronto. Or it can be the way I feel that day. Something that seems to work quite consistently is movies. Film I was really into in high school, and was going to go to school for it until I took this leap into music. I always use that as inspiration, something that might fit into a scene from a film that I've just watched. I'm always very inspired.
So what are some of your favorite recent films? Definitely the most effective one was Moonlight. After watching that, the whole tone and the color grading of the film, watching that and hearing that at the same time was pretty profound. There's also one called Green Room as well that was really good. I'm more into the cinematic stuff versus the more Hollywood type feature.
What's the last book you read? Chuck Palahniuk - Survivor. It's very twisted.
And older track, Aly-us - "Follow Me." That one is a throwback that I definitely try to mix in as much as possible.
Can you tell me about the dance scene in Toronto? It's kind of diverse. Toronto is such a multicultural city that there's kind of a pocket for everything. Dance was huge here the past couple of years, and it's kind of slowed down. But there definitely is an underground scene and resurgence. We have some of the best festivals in the world in my opinion. It's definitely still thriving. There's some amazing clubs like Coda that showcase some of the best acts in the world.
I think that now the edm boom has subsided, it's kind of opened people's eyes and now they're more interested in the more diverse, interesting, and weirder stuff.
Are there any acts in Toronto that should be on our radar? I'm definitely really into r&b and hip hop. Guys like Roy Woods and Majid Jordan are doing awesome/interesting music.
Talal and Zoi who are awesome deep artists. There's a growing scene in all aspects. I think the diversity in the city alone is allowing us to be exposed to all these different types of music and allowing us to create these interesting sounds that people havent necessarily explored before.
What are you working on? I'm working on the next couple of releases. This is a kind of an accidental stumbling, upon a sound that I felt no one was really doing. And I've continued exploring, whatever you want to call it. I've got a bunch of club edits, that are more towards my older sound, and then a lot of remixes for some well established artists that I'm super excited to be a part of and to announce.
Is there a festival/party your looking forward to this summer? I'm definitely looking forward to all of the Electric Islands, and another favorite is definitely Movement in Detroit. That one is sort of the best one for the house and dance scene.
This post was published on the now-closed HuffPost Contributor platform. Contributors control their own work and posted freely to our site. If you need to flag this entry as abusive,
send us an email
.