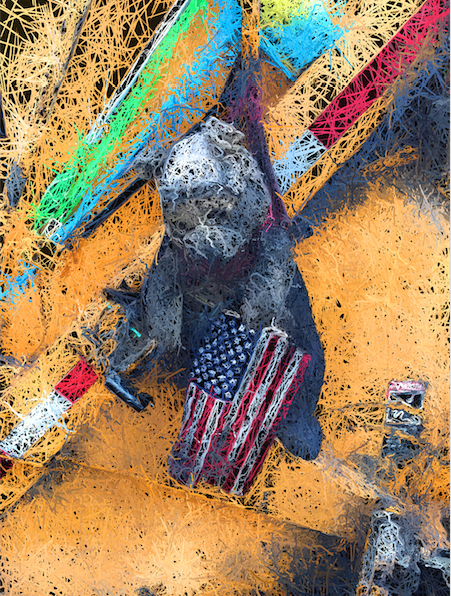 Graham Nash proves once again, that brilliance and thoughtfulness knows no bounds. For his entire professional life, Nash has never missed a beat in his pursuit of reminding whoever was willing to listen that one's principles are defined by mutual respect and that we all should never accept any abuse of power on any level. Unfortunately, Nash has never had a shortage of abusive behavior to observe, which in turn, inspires his outrage and opinions.
Most of the works included in this exhibition titled Eye2Eye reveal much of what has gone wrong in our government, especially of late. Global Warming (2016), an archival ink print on canvas, started out as a photograph Nash took of a wall filled with 'tear-offs' of posted bills. Looking at the image afterwards, he noticed what looked like a flow jagged icebergs and instantly knew what he had to do. After digitally blending in various images of such things as toxic smoke spewing factories, sinking ocean liners, cars and fleeing birds, Nash had created a compelling overall-composition of the perilous state of our planet. Technically, I find the noise, the scratchy areas and the afterimage-like color accents brings in extra-added anxiety to this inspired vision.

In describing the process of Flag Bear (2016), Nash relayed: "I'm walking in New York, in December, it's right after the election, and this truck comes toward me with this teddy bear and flag over the grill. I'm thinking, either this trucker is brilliant politically, or he has no idea what he just did. I took the photograph, I wanted to change it, I put it into some software to make it more abstract and there it is. I was in full Trump fury!" Flag Bear does say it all, the dangerous and unethical connection the Trump Campaign has to Russia and Putin, the deterioration of an American Icon, Old Glory, and that the fact that the whole thing is unraveling any previous infrastructure of sanity and safety – all for personal monetary gain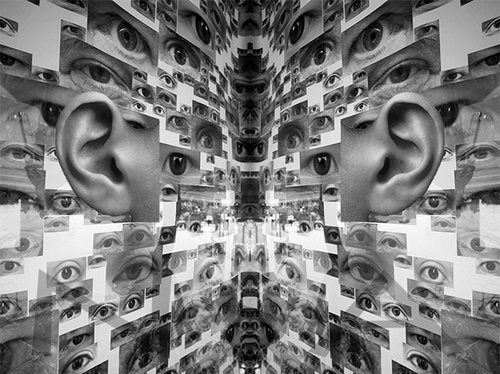 In another haunting work, Eyes and Ears (2012), which features a digital collage of eyes and ears in an angled perspective that quickly moves toward the convergence of monstrous forms, makes both a complex and concise reference to the overwhelming power of NSA. As Nash was quick to point out in speaking of this image: "There's no way out."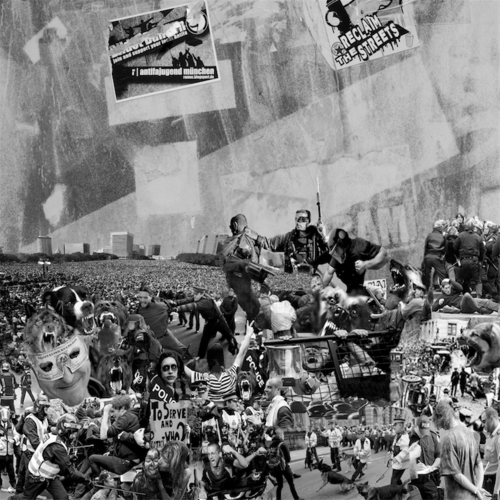 Then there is the timeless work War (2010), which features an 'embossed' Pietà surrounded by a grid of a red-enhanced images of two butchers flaying a large carcass. Across the top, the artist adds the word WAR in cut felt to bring the point home. The digital collage Reclaim the Streets (2010) is a classic and timely image inspired by a photograph of a wall and its stickers representing recent protests. Here, Nash is reminding us that there will always be people that feel passionate and motivated enough to stand up and be defined by their principles of fairness and equality.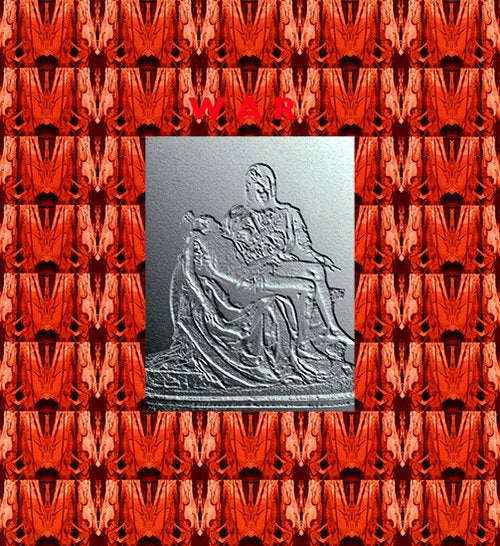 There are also images here that are quite meditative such as Blue Boat (2010), a picture taken off the coast of Italy, where a submerged dinghy dazzles the eye. You might even smile when seeing Upside Down Boy (2010), a beautifully composed image taken in the East Village of Manhattan that shows not only Nash's willingness to show what is good about human nature; he is also revealing that when he recognizes the inventiveness and passion of another, he is more than willing to reveal and collaborate. He is also saying here, that the joy of making art is an open-mindedness to always be searching – to never stop expanding your awareness of free expression no matter where you find it.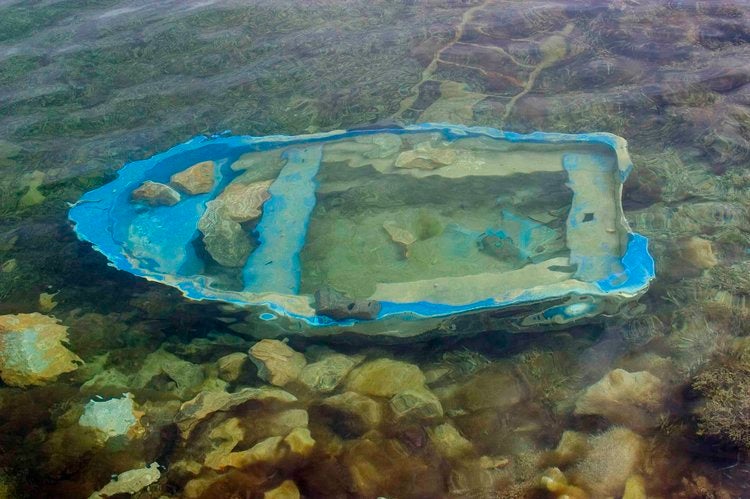 This post was published on the now-closed HuffPost Contributor platform. Contributors control their own work and posted freely to our site. If you need to flag this entry as abusive,
send us an email
.