I recently had the pleasure of dining at family owned and operated Piccolo Ristorante located at 2826 E. Commercial Boulevard in Ft. Lauderdale, Florida. Opened in 2013, this quaint and cozy eatery is nestled in a strip mall row just East of US1 and you may have driven passed it several times. I suggest that the next time you drive by that you make a stop and prepare yourself for a true dining experience. Be warned, though, this is not a place to go for a fast meal. This is a place to dedicate a couple of hours for a true culinary delight.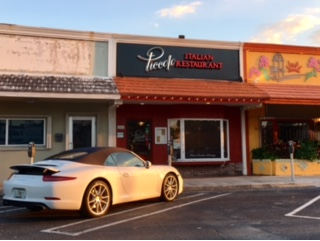 Once you enter, you'll be transported to a romantic and intimate Italian fine dining destination much like the ones you'd find in Europe. The word "piccolo" is Italian for little but chef Andres Avayu's dishes are nothing short of grandiose in flavor and presentation. Varying elaborate and flavorful creations incorporating authentic Italian dishes from all over Italy, as well as locally and regional sourced produce, but with a very modern and eclectic twist artistically presented is what chef Avayu prides himself on. This all makes perfect sense when you learn that he began honing his skills as a teenager while working under the guidance of chef Mennen Tekeli at both Prezzo's in Aventura and Pa DeGenero's in Ft. Lauderdale. While attending Johnson and Wales, chef Avayu began working with chef Alan Susser at his moniker in Aventura where Andres' Bachelor of Fine Arts from Miami International University of Art and Design kicked into presentation, artistic and creativity high gear.
How a Chilean has become such an artistic master of Italian, French and Mediterranean fare is a paradox with the most delicious outcome. Chef Avayu is a true king of molecular gastronomy. But let's talk about the food and experience.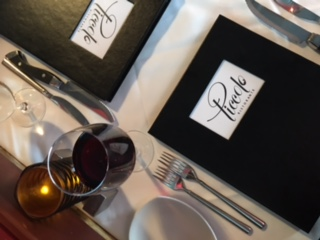 On this day, I was greeted by general manager Josiah Garrison who also happens to be the brother of chef Avayu's lovely wife, Alison. Josiah showed me to a lovely table for two in a dimmed corner of the restaurant by a bay window. He carefully explained the chef's specials of the day including ingredients and perfect pairings which made me want to order all of them.
The bread service was exceptional; rosemary and olive oil infused foccacia bread baked with tomatoes and onions.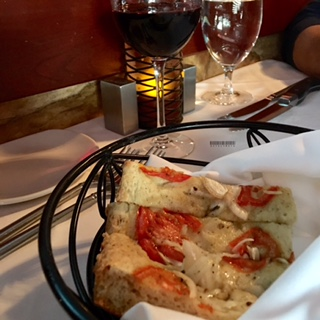 For appetizers, my guest and I shared a deconstructed Caesar salad with dressing balloons that popped at the touch of a fork or knife. We also had the chef's selected meatball appetizer which was a wild boar meatball with crispy prosciutto and a Sunday gravy style sauce which was incredibly juicy and flavorful. Josiah insisted that we also try the antipasti of the day which was fried hen of the woods mushroom with extra virgin olive oil, balsamic vinegar and black goat cheese spread and I must say that this was one of the tastiest dishes I have ever had.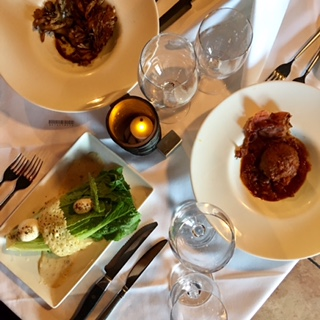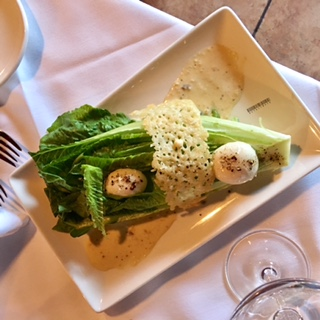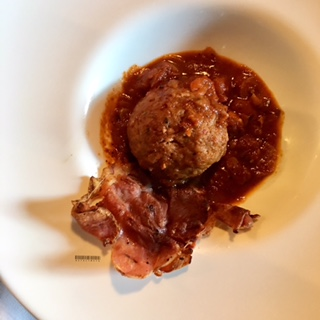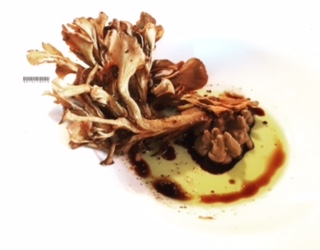 The entrees we selected were the seared duck breast in a light saffron broth, caramelized onion, pancetta and delightfully paired with house-made tagliolini pasta and the traditional Bolognese with ground beef, veal and pork over egg pappardelle pasta. To say that both dishes were exquisite is an understatement. With each bite, I encountered a rush of palate pleasing flavors which embodied a nirvana status of pleasure.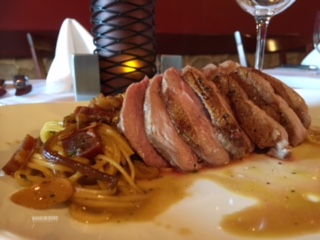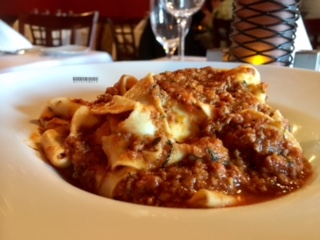 For dessert, we couldn't resist the chocolate crème brûlée and cappuccinos.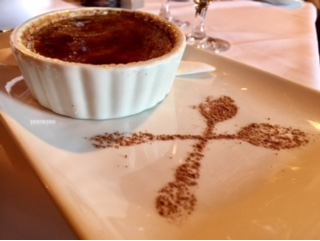 To summarize, I can only say this was one of my favorite dining experiences and I have dined very often. My only wish is that Piccolo was closer to my home so that I could frequent more often. With that said, I strongly urge you to give this little restaurant with giant flavor a visit soon.
This post was published on the now-closed HuffPost Contributor platform. Contributors control their own work and posted freely to our site. If you need to flag this entry as abusive,
send us an email
.