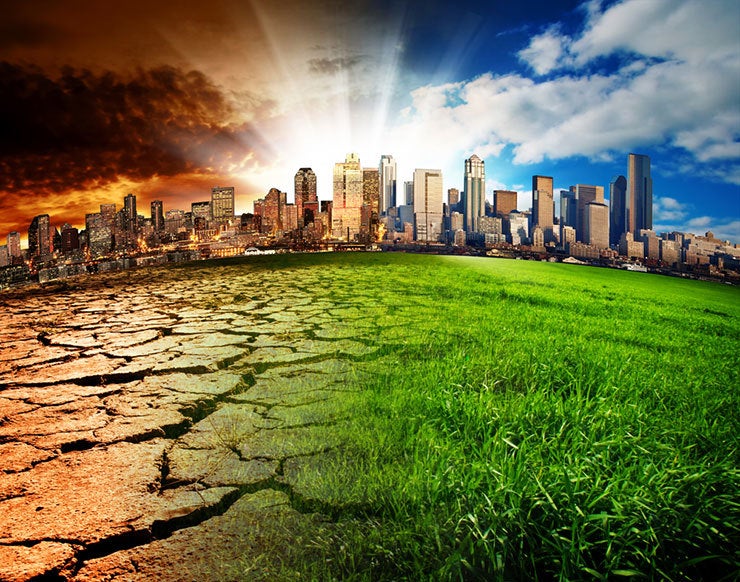 The dynamics of world politics are changing every other minute - maybe more so now, than ever before. Perhaps it's just a result of the fact that we are also dealing with more global challenges than ever before, or maybe it's the fact that the internet allows us to be directly aware of any political development - regardless of its time and place, or even relevancy.
It has created - so it seems - an additional level of scrutiny and accountability to all levels of leadership. Interestingly enough, it also seems to have awakened a new sense of awareness in leaders themselves about the stretch of their powers, their role in the public sphere and the creation of public policy.
An unprecedented decision, given that the only two countries who did not sign the agreement were Nicaragua and Syria, therefore presenting the US as somewhat of a world pariah, rather than a world leader. Syria - a country embroiled in a devastating civil war, and Nicaragua - a country that found the Agreement to be too moderate.
It is unprecedented, as the US places itself outside an almost unanimous international regime that recognizes the threat of climate change on global security, and sees the benefits of investing in renewable energy - both ecologically and economically.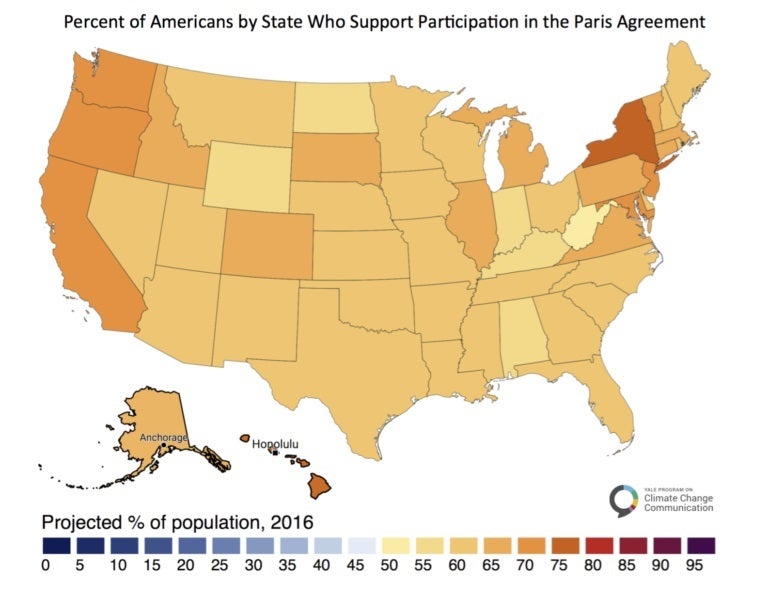 That discrepancy has led to an important shift in public leadership when it comes to US climate policy - where representative leadership on the federal level seems to have failed, leadership on other levels in the public sphere seems to have increased its meaning and agency.
Mere hours after the announcement of the withdrawal was made, a variety of leadership figures made it clear that they would take the liberty to lead in a different direction - the Parisian direction. The #WeAreStillIn movement was born in mere hours, with government representatives from State level, county level and local level reaffirming their commitment to the Paris Agreement.

It also shows the increased importance of leaders outside of the governmental branches, as almost 200 universities have reaffirmed their commitment, together with a total of 1000+ businesses. Among these enterprises are over 20 Fortune 500 companies, such as Apple, Google, Microsoft, Nike, L'Oreal, Snap, Uber, AirBnB and Amazon.
The #WeAreStillIn movement proves that the form and content of leadership on the highest level of government does not negate authentic, meaningful leadership in other parts of the public sphere. Like the parties of the movement state themselves:
"It is imperative that the world know that in the U.S., the actors that will provide the leadership necessary to meet our Paris commitment are found in city halls, state capitals, colleges and universities, investors and businesses. Together, we will remain actively engaged with the international community as part of the global effort to hold warming to well below 2℃ and to accelerate the transition to a clean energy economy that will benefit our security, prosperity, and health."
It is important to remember that every citizen can make a difference, that every citizen is an agent of change.
Every citizen is a potential leader - and leading from below can be just as powerful as leading from the top.
This post was published on the now-closed HuffPost Contributor platform. Contributors control their own work and posted freely to our site. If you need to flag this entry as abusive,
send us an email
.