In 1955, Long before the days of the internet and smartphones, Fortune Magazine published their now infamous Fortune 500 List, which ranked the top companies in the United States.
When you look at that list, you'll most likely find a lot of names you don't recognize. The reason you don't recognize them is because they are long gone either through acquisition and rebranding or outright bankruptcy.
Of this initial list of 500 companies, only 57, or 12%, remain on the list today.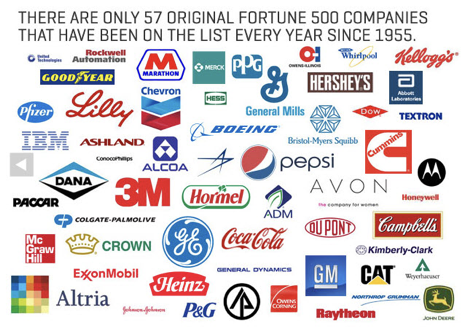 So considering that means 9 out of 10 companies are now gone, what does that mean for companies of the future? When the Fortune 500 comes out in 2077, how many of the companies on the list will remain?
Here's what the report found:
In 1965, the average tenure was was 33 years
By 1990, the average tenure was 20 years
By 2012, the average tenure was 18 years
And finally, by 2026, the report predicted that the number would call to just 14 years.
In other words, large enterprises are in a fight to survive and the rate of extinction will only continue to increase.
You can bet, however, that these companies won't go down without a fight and organizations across the globe are increasingly putting their attention into their best (and only) chance of survival: innovation.
The Secret Lies in Innovation
Innovation is the heart of all corporate growth. Without innovation, companies die.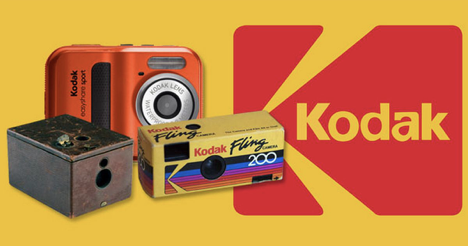 Take for example the company Kodak. Not too long ago, a "Kodak Moment" had significant cultural currency. Today, even mentioning the name Kodak can make a Fortune 500 executive sweat.
As companies and executives realize their time is limited and innovation is the only way out, the fight is on. Below are three examples of how companies are rethinking innovation.
Raising venture capital is far from a new idea but instead of limited partners putting their money into startups, corporations are betting their own capital.
Corporate accelerators, just like how a traditional incubator focuses on the early stage development and growth of startups. The only difference is that the investment funds and guidance come from a corporate giant looking to innovate their own next big thing and by aligning with an entrepreneur, they're able to absorb some of their energy and creative thinking.
With over 71 different corporate accelerators from big names including Sprint, Microsoft and Walt Disney to name a few, it would appear these big companies are onto the next big thing in innovation but it's not all sunshine and rainbows.
In 2013, Coca Cola announced their Founders Program to great fanfare. Just like their other corporate brothers and sisters, they hoped to leverage their resources to help fund the next big thing.
The program stated on its website:
"First, we partner with experienced entrepreneurs around the world. Then we immerse them in the power of Coca-Cola — our relationships, resources, and reach — before they create a startup. Together we focus on big problems lots of people have. Using lean startup methods, they grow the startup with Coca-Cola as the lead backer. Once the business model is proven, Coca-Cola becomes a minority shareholder. We collaborate from the very start to create more speed, more scale, and more impact. This model creates a win-win for everyone. Founders are given an unfair advantage through the power of Coca-Cola and the opportunity to do what most can only dream about."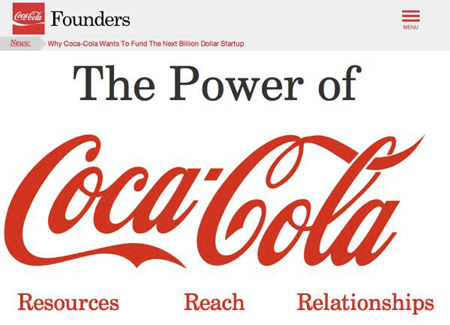 However just three years and 8 startup investments later, they announced in December of 2016 they were shutting it down and their two executives leading the program, David Butler, VP of Innovation and Entrepreneurship, and Ross Kimbel, Global Director of Innovation and Entrepreneurship were out.
Petro Kakura spokesmen for Coca Cola explained "These startups continue to generate benefit to the company. We will not, however, fund new start-ups or conduct additional funding through Founders."
One of the ways organizations innovate comes from far outside the traditional business sector. In this place, innovations are originally conceived out of an altruistic desire to solve a problem, not necessarily turn a profit. But businesses and universities, which are responsible for some of the most important breakthroughs of our time, have a mutually beneficial relationship, in which businesses fund large portions of universities' budgets in exchange for IP.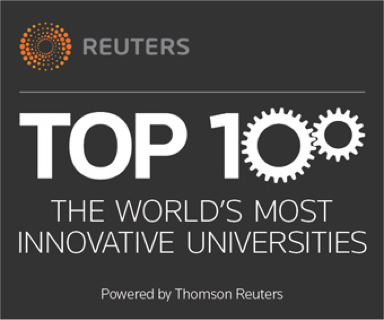 The list was based on true data: how many patents and research citations came from each University. Unsurprising, Stanford topped the list.
"Universities are incubators of some of mankind's greatest scientific discoveries," says Clifford Gross, a thought leader in University IP and the founder and CEO of Tekcapital. "Their robust research departments, long-term focus, infusion of youthful ingenuity, and network of leading academics empower them to tackle difficult challenges and create breakthrough solutions. Companies trying to stay ahead of the innovation curve should be actively seeking university intellectual property (UIP)."
An entrepreneur who wants to benefit from UIP would traditionally have to network with individual universities, making relationships with their Technology Transfer Offices. But today entrepreneurs and international organizations facilitate a near frictionless system of access to that wealth of innovation.
"Tekcapital helps companies find university IP with our patent search app and our Invention Discovery reports, which leverage international university patent data from the European Patent Organization and our proprietary university research network respectively," explains Gross. "The IP search app, which just launched this month, is ideal for browsing new technologies on your own, while their Invention Discovery reports are a more comprehensive solution. They are curated lists of notable new discoveries in a target area, screened by Tekcapital's panel of scientific experts and delivered on a regular basis."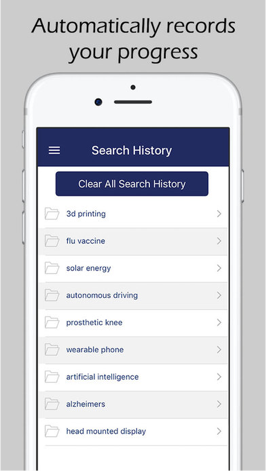 Innovation by Acquisition
The most traditional way companies try to innovate is through direct acquisitions. According to the E & Y Global Capital Confidence Barometer, 56% of global companies intended to make acquisitions in the upcoming 12 months.
The concept behind these deals is quite clear: find a young fast growing company with the agility that a fortune 500 company could only dream of, buy them, integrate them then grow them.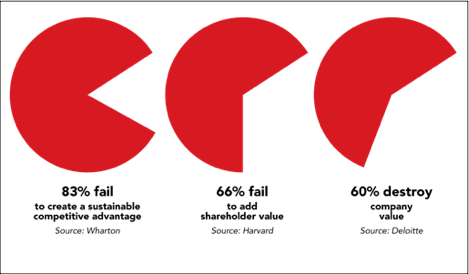 While the idea of innovation through acquisition makes sense, the intended outcomes are often far from reality. Simply put, most acquisition deals end up failing and studies place this number somewhere between 50 and 90%. Considering that in 2015 alone, over $5 trillion was spent on acquisitions, that's a lot of lost time, money, and energy.
An article by Business Insider summarized the reasons why acquisitions often fail:
Mis-gauging Strategic Fit
Misreading The New Company's Culture
Not Communicating Clearly — Or Enough
The integration failed (due to business model and process mismatch)
Blindly Focusing On Integration For Its Own Sake
Not Focusing Enough On Customers And Sales (vs. Cost Synergies)
This post was published on the now-closed HuffPost Contributor platform. Contributors control their own work and posted freely to our site. If you need to flag this entry as abusive,
send us an email
.