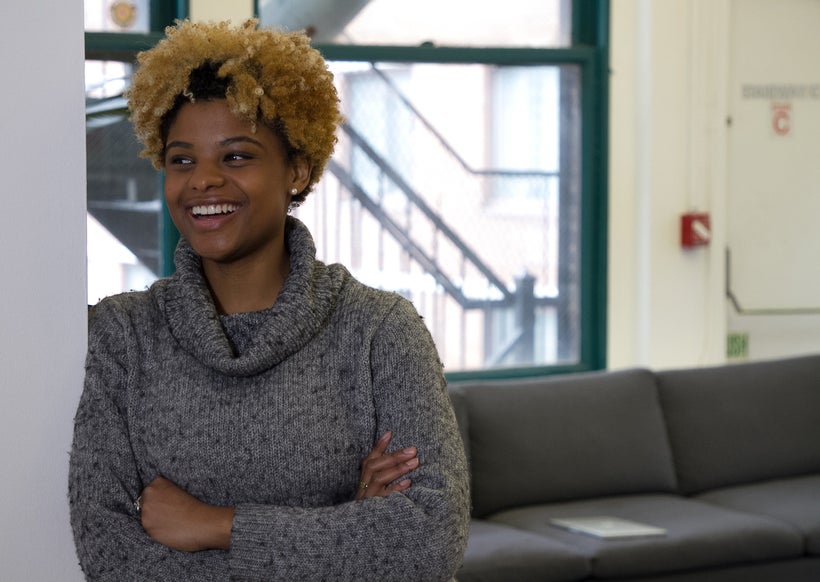 With graduations wrapping up, June marks the start of new careers and new roles across various levels. Whether you just finished undergrad or are launching a new career after completing your MBA, there are some need-to-know tips to ensure you onboard well and position yourself to continue to thrive throughout your career.
I tapped a senior executive at Arconic, #228 in this year's Fortune 500 list, with $12.4 billion in revenue and over 40,000 employees, to get his take on this question. Bruce E. Thompson is an Officer of the company and Vice President of Internal Audit, reporting directly to Arconic's CFO. In addition to being a manager for several decades, he serves as Chairman of the Board of the National Black MBA Association, continuously doing work to prepare professionals to thrive and lead.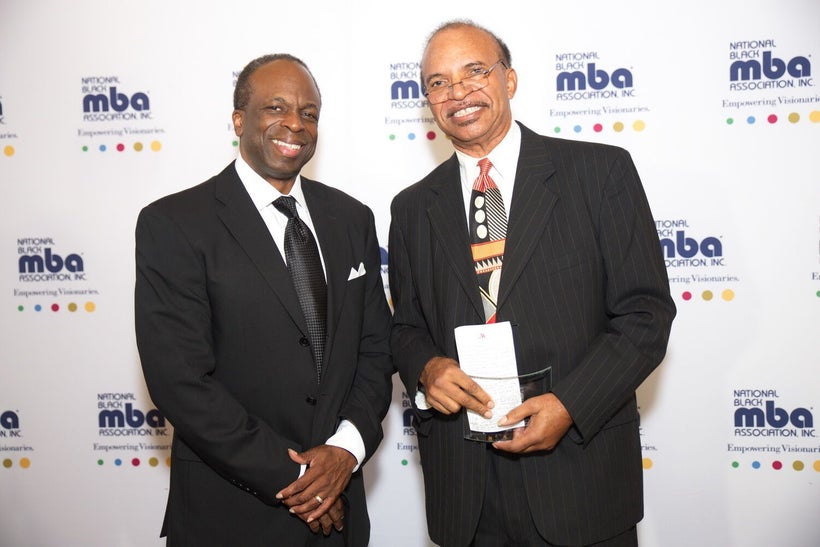 In our conversation, Bruce identified 10 key tactics that professionals of color who are new hires can implement to ensure their success when starting a new role, and as they build their careers.
1. Learn to shout about your successes and strengths. In school, bragging to your peers may make you less than appealing, but in the workforce, failing to brag, may make you seem less qualified. A successful career requires you to share the work you do and also for you to require recognition for your contribution. Bruce shares, "You won't just get noticed for the good work you do, you need a plan to promote it... I think there's a cultural expectation, particularly in the African American community that if I do good work and bring skills to the table, I'll be noticed and I'll do well." Bruce clarifies, "That's not how the world works. There is an amount of self-promotion that's required." So don't feel guilty about tooting your own horn, it's necessary and useful.
2. You have to be your best advocate if you want growth. While you are learning how to brag professionally, make sure you also spend some time learning how to advocate for what you need. Bruce warns new hires, "You cant count on an organization to act in your best interest. You have to be your own best advocate." One way to advocate for yourself is to get your company to invest in your training. Bruce suggests that part of advocating for yourself is making sure you're growing and developing your skills.
He recommends professional development programming from an organization like NBMBAA that seeks to help professionals deepen their skills, "We create programs to help you be more skilled, and more capable in the basic areas of your job, from project management to leadership training." So whether you are asking your company for NBMBAA courses or training from another institution, make an ask, so you get the skill development that you need.
3. Never stop investing in yourself. What's most important is that you continue to find development opportunities, both at the onset of your career and all throughout. Bruce reminds us, "Skills get stale if you don't use them. You need to continue to develop those skills and invest in training.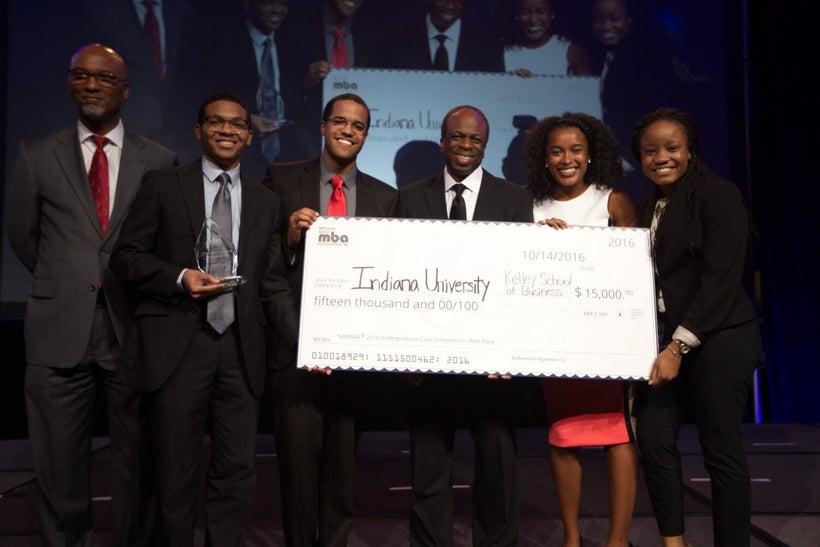 4. Find professional development opportunities that speak directly to your needs. There is not a one size fits all model for professional development. While you can gain a lot from any training, developing your skills with trainings that are catered to your specific needs are your best bet as a professional of color. When it comes to NBMBAA training, you are getting a very specialized experience. "By the nature of who is developing the training, there is a level of cultural sensitivity that is beyond what you will see at other organizations or what's delivered through most companies," says Bruce. And that makes a difference. What's more is now companies across the US are turning to NBMBAA to find solutions to create more inclusive cultures.
5. Building strong relationships is paramount. Social activity might have been on the back-burner while you focused on your studies, but it's time to brush up on your networking skills if you want to win at work. Bruce notes, "Most of the jobs I've gotten through my career have come from knowing somebody. I would not have even heard about these opportunities had I not been networking." And networking isn't something you wait until after on-boarding to do, it should start right in your first 90 days. "A lot of what you will need to do is interface with people and in every interaction, strive to find opportunities that are mutually beneficial. You have to this as you build your career, and frankly its what will what enable to build career," continues Bruce. He also emphasizes the importance of relationships both on and off the job. But most importantly, he stresses, "You don't wait to do it, you do it all now.
6. Don't discount the value of building trust with your colleagues. In addition to building relationships, work on your credibility and trust with your peers and your management. Your good work loses its value if key stakeholders aren't confident that you can handle challenges. Bruce, a Howard, Princeton and Stanford graduate, suggest, new hires focus on building trust versus relying on fancy resumes or degrees, "Often we come to corporate or executive roles, with wonderful set of skills and MBA training from fine institutions and all the rest. But what I've learned is, its not just what you know or who you know, it's how you develop relationships, how you develop trust in your organization, and others' confidence in your capabilities. So its not just being able to do it, but helping your organization feel confident that you're capable of doing it."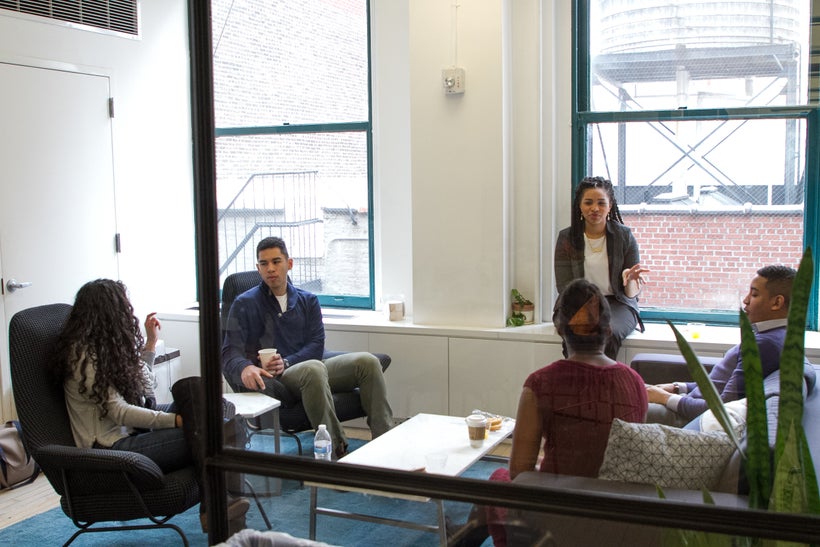 7. Consider your impact to the organization right away. Bruce recommends thinking about what your contribution will be to the bottom line as soon as you get in the door. Yes, you have to onboard, build relationships, build trust and all that, but you also have to have impact. "You can multitask. You can build a career you can be proud of, that benefits not only yourself, but also the larger organization."
8. Volunteer, as a way to grow your leadership capacity. Bruce strengthened his management skills through taking on leadership roles at NBMBAA at the local level. He worked at the chapter level in Detroit growing from treasurer to president. "Those were very developmental roles for me. Learning how to deal with people, and motivate people who you aren't paying in a volunteer organization, and to get things done through others — I would not underestimate that impact at all. It really makes you a better leader, manager and team player on the job." So don't side-eye that opportunity to volunteer for your company's ERG or industry organization. You could be gaining more than you bargained for by giving some of your time.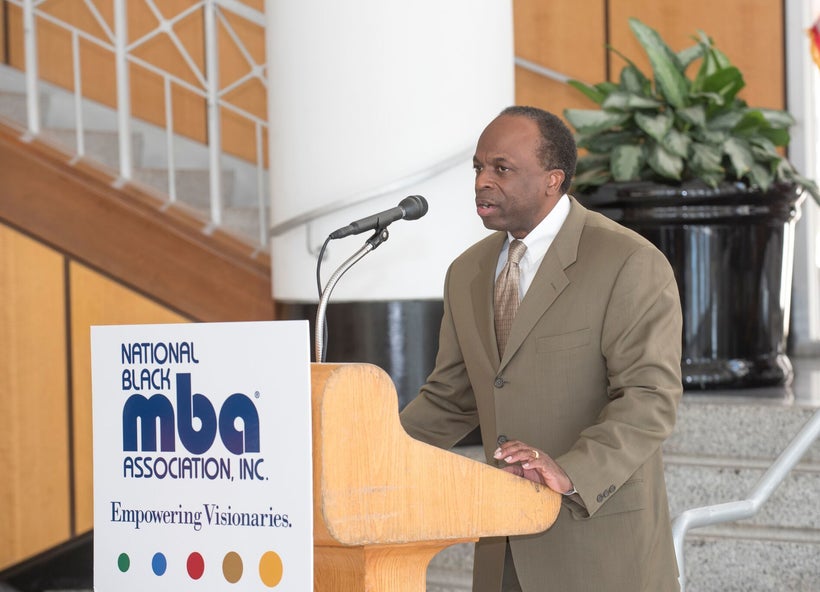 9. Start thinking about civic engagement and philanthropy now. And while we are talking volunteering, think deep about your civic engagement and how you will contribute. Bruce who 'has it all' says if you really want to build a truly rewarding career, and more importantly, life, "Start thinking about how you will give back and create impact for others. Certainly I'm proud of what I've accomplished in my career, the companies I've worked for and the rooms I've been in, but at some level that pales in comparison to what I've done to benefit others. What's most important is the impact you have on your overall company and the broader community!"
10. Know when it's time to leave. Sometimes new hires are faced with a difficult team or manager and wonder when it is too early to leave or if they shoudl stick it out. Bruce's feedback? "It depends. If you are with a manager who doesn't think much of your capabilities, do everything you can to develop the relationship and show them what you bring to the table." But if you've exhausted all options, look at other teams or even other companies. "Sometimes you do have a bad manager who isn't able to give you the opportunity to develop your own skills, who stifles you, and won't help you get to where you are trying to go." He recommends you leverage your network to find out, "Are there opportunities in your organizations you can take advantage of? Can you develop a connections with another manager where the problems you're currently facing don't exist? Are there other opportunities outside your organization to get the developmental experience and exposure you're looking for and is that the best move?" You have to fully utilize your network to make the best decision.
Looking to get back to being a student of the business right away? The NBMBAA Conference takes place September 26-30 at the Pennsylvania Convention Center. Now that you've got the keys, welcome (or welcome back) to the workforce!
This post was published on the now-closed HuffPost Contributor platform. Contributors control their own work and posted freely to our site. If you need to flag this entry as abusive,
send us an email
.