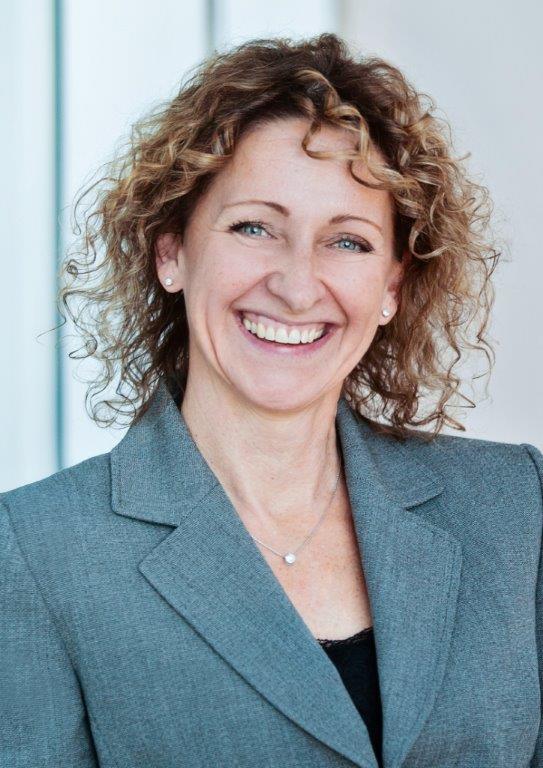 As a key architect/co-founder of SE2, a leading third-party administrator for the life insurance and annuities industry, Mary Anne has been instrumental in making SE2 the company it is today. Combining deep industry knowledge with creativity and passion, she tackles some of the firm's most intricate challenges. She leads all strategic corporate initiatives while also developing complex technical solutions for clients.  During her distinguished career of more than 30 years, she has created ways to transform insurance company operations through effective business solutions. Her career began at Crown Life Canada, and she's lived all over the nation, accumulating vast experience ranging from customer service to large-scale conversions.
How has your life experience made you the leader you are today?
Growing up in Middle America in the 60's and 70's was certainly a great opportunity, and I was lucky enough to have the freedom to explore my surroundings and the expansive outdoors this country has to offer. I strongly believe my early childhood experiences made me the inquisitive person I am today, and formed the foundations of my drive to lead and ability to persevere. For example, I lost a parent at a very young age, which taught me how to be compassionate and how to adapt to even the most difficult situations. Even now, those family experiences continue to shape me – today, I have a family and a child of my own, and I find myself acting more as the teacher and partner instead of the independent explorer and student in life.
With that being said, I do believe it has been my willingness to take on all opportunities – big or small – that has kept me moving forward and taught me the most. With every one of those opportunities, the skills I needed to succeed as a leader were either modeled by others or had to be brought to bear by myself. As I continued to take on every opportunity and challenge I was faced with, I learned that leadership is about knowledge and caring for the people who work for and with you – in fact, you have to care for them to the point of being willing to share your own knowledge, skills and abilities, so they can learn to be better. At the end of the day, being a leader is never a 9-5 job, it's not always fair, but it is absolutely rewarding.
How has your previous employment experience aided your tenure at SE2?
Early in my career, I spent time working in a software development group for Gulf Canada. Gaining that basic understanding of software development cycles and seeing firsthand the challenges developers face from incomplete requirements has helped me be a better business partner today in my role as SVP of Strategy and Corporate Planning for SE2.
I once told a developer, "I am a business user. I want everything and I want it today." Working as a developer early in my career helped me understand that business partners need to be clear and actually spend time defining requirements. Everyone expects immediacy in today's world – in life and in business – but it takes time to deliver a quality product. Now I know how important it is to manage both my own and others' expectations about what can be accomplished in a reasonable amount of time.
What have the highlights and challenges been during your tenure at SE2?
Being a founder of SE2 has been the opportunity of a lifetime. When I joined Security Benefit in 1998, I had no idea that I would be part of an effort to develop an entirely new standalone business for the company. It is amazing to look back at how much we have accomplished since then. SE2, and the entire Security Benefit Corporation, was founded and centered on creation of value, whether that be for our associates, our communities, our clients or the entire financial services industry.
The number one challenge I have faced since SE2 began over a decade ago has been growth. I never realized how much work goes into growing an organization rapidly, and the risk that rapid growth creates. Growth in reasonable proportions is great, and for the first few years at SE2, we experienced that kind of reasonable growth. In 2012, we began to see the early signs of extensive growth, which presented a challenge for management to develop a strategy that would keep us aligned and maintain our organization domain. During that time period, we really stretched our leadership, both in the capacity to support our growth, as well as in various ways needed to ensure that the knowledge of the organization's processes stayed intact.  Imagine your organization growing its associates by 200% – that's what our leaders were faced with.
What advice can you offer a woman who want a career in your industry?
Traditionally, the financial services industry is viewed as conservative, which I can say from experience is true. Similar to other areas of the business world, change is here in the financial services industry – it's actually happening. In some corners, women are getting great recognition and given the opportunity to lead major organizations at the highest levels possible, but the glass ceiling is not gone yet. In order to succeed, entrants need strength, compassion, perseverance and tolerance.
I also think it is invaluable to always be open to accepting opportunities to expand your skills. Women – and any employee – should constantly be in a listening and learning mode. It is also important in your career to set limits and boundaries, and stay true to who you are. Also, if and when the time comes, knowing when change is the right answer is extremely important. In my experience, it is never a mistake to grow, even if that means you have to move on.
This is a complicated industry with many regulatory and constituents, so industry education and being open to constant change will serve entrants well. When I entered the industry, we used punch cards and it took days to get data for some decisions. Today, we have data at our fingertips to help guide us with facts, statistics and details far beyond what we could have ever imagined back then. I cannot wait to see where we will be 25 years from now…
Finally, I would say to young women that they should never underestimate how important recognition is to everyone you come in contact with throughout your career. This goes along with the importance of accepting that we are all imperfect and everyone makes mistakes. Accepting accountability, as well as enforcing that philosophy with your employees, are keys for success and leadership excellence, at least in this industry.
What is the most important lesson you've learned in your career to date?
Leaders listen, and then communicate. It's just that simple. If you only listen, you will never communicate the message the organization needs. If you only communicate, you will not hear what the organization is telling you. It is imperative to do both.
How do you maintain a work/life balance?
Resolve. For me, it is running – it takes a certain amount of resolve to put in the miles every day to achieve a goal like running a half or full marathon. The value and time I get while running helps me think through solutions for all sorts of challenges and explorations. Not to mention that running helps me maintain a healthy lifestyle and regular contact with friends and acquaintances outside of work, which I find is critical to finding balance between work and my personal life. To that point, my resolution to my family is very important. I think making time for family keeps everything in perspective, whether it is talking to my husband and son in the mornings before work or on the phone when I am on business trips.
What do you think is the biggest issue for women in the workplace?
If you are strong, driven and willing to voice your opinion, you need to be prepared for how others will view you, which may not be in a positive light. At the end of the day, I believe strong women get labeled.
How has mentorship made a difference in your professional and personal life?
I have had a few really great mentors during my lifetime. Some of my mentors have been individuals who had skills I did not have yet. For example, I joined a project a number of years ago and the person running the project was undeniably smart. She was a finance major and had the ability to pick-up small nuances in people around her. She knew instinctively what work efforts her team would do best in, and where they might struggle. Instead of giving you the easy job, she would ask you to do the work that would be the hardest for you, which was such an amazing way to learn new skills.
Also, I am always looking for at least one current mentor who is in a different industry than myself. Right now, I have a mentor who is making their mark on the non-profit industry, another who is a lawyer, and a third who I have considered to be my mentor and friend for most of my career with SE2. No matter the industry and differences between us, all of them have come to my aid when the going got tough. 
Which other female leaders do you admire and why?
Margaret Thatcher – or, for that matter, any woman who spends their career in public service. In my mind, serving others is the basis of good leadership, and while she was not always popular, she worked hard for her country in a time of enormous change.
What do you want SE2 to accomplish in the next year?
We have always been an organization with an entrepreneurial spirit. I love that innovation and ideas from our associates continually drive us forward, and that we are focused on developing extensive domain in our industry. Our heritage and ability to modernize that knowledge through technology has always set us apart. In an organization that has grown by more than 400 associates across multiple locations around the world in just two years, staying laser focused on our domain excellence is key. Through that excellence and perseverance to constantly acquire knowledge, we add significant value to our most important assets: our clients and their customers. Therefore, supporting the initiatives that grow our people really hits home for me. In January 2018, if I can look back and see our associate population developing, deploying, and advancing their knowledge, skills and abilities, I will be proud to have been a part of yet another great accomplishment for this organization.
This post was published on the now-closed HuffPost Contributor platform. Contributors control their own work and posted freely to our site. If you need to flag this entry as abusive,
send us an email
.