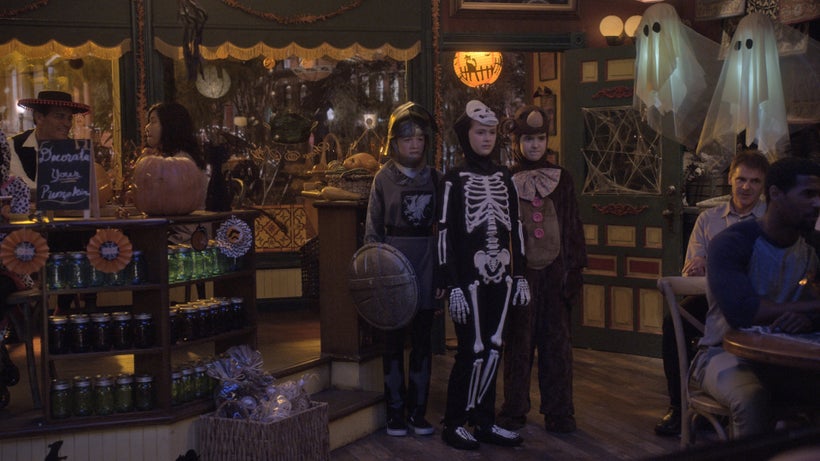 I was excited to mix up the interview series a bit by chatting with production designer Gary Kordan. With over 20 years of experience as a production designer, Gary has strengthened many television series through his distinct creative vision. Most recently, Gary has been working on Amazon's hit children series, Just Add Magic, as he has endeavored to create the best looking kid's show on television...and arguably succeeded. He also designed the acclaimed TV Land comedies Teachers, and Nobodies, the latter of which was produced by Melissa McCarthy. One other cool tidbit: upcoming for Gary is the highly anticipated supernatural comedy Ghosted, starring Craig Robinson and Adam Scott.
Previously, Kordan received tremendous acclaim for his work on all five seasons of Comedy Central's Key & Peele, a show beloved by critics and fans alike. Elevating the comedy sketches with his detailed designs and sets, Gary won a Art Directors Guild Award for the final season and was also nominated for a Emmy Award.
Read below to learn about his work, 7-day-a-week creative streak, and his recently opened venue space: Muse.
GK: It's good, even though its Sunday, we're doing some promo shoots for a TV show that I design on TV Land called Teachers. We're building all these sets today for cool advertisements that will air when the show returns in the fall. So, you know, the life of a production designer—it's always 7 days a week. So there's always something going on.
Do you usually work 7 days a week?
GK: Well, no, but the production designer, is "on call', which means that you just sorta have to get it done regardless of what day it is. So I'm not physically on set 7 days a week but on weekends you're dealing with emails, phone calls, last minute drama making sure you're good for Monday's shoot. I honestly don't mind, it's cool.
I haven't interviewed that many production designers, so I'd love for you to tell me in a general sense what your job on a day-to-day basic entails.
GK: The production designer is the head of the art department and is responsible for the look of the show from script to screen on time and within budget. I don't do it alone by any means. It takes a hard working creative group of art directors, set decorators, construction crews, graphic designers, coordinators, prop masters and set dressers to pull off the grueling pace of production. Most of my team have been together for over a decade. Art Director Aleksandra Landsberg, Set Decorator Julie Drach and other members of my team are like a traveling circus going from one great project to the next. Most people don't know that when they watch a movie or tv show nothing they see existed until the art department and locations team did their research, got drawings (and budgets) approved, the construction department built it on a stage and the set dec crew came in and put every single thing in its place. It's a crazy job.
It sounds like a lot of responsibility in these shows.
GK: Yeah because you're put in charge of the look, and building it, and making everyone approve it. But, simultaneously, what's happening is you're doing it within a budget and a time frame allotted to shoot those scenes. So you could build and design the most beautiful set in the world but if it's 50% over budget and not done in time for the day that the crew is showing up, it's useless. You just won't work again. So there's 3 things always happening.
I'd love to hear a little bit more about your show Just Add Magic.
GK: My art department and I were on a month and a half break from Key & Peele so we had an opening in our schedule. I already had a relationship with Amazon because I had done Betas and they asked 'do you want to meet Joe Nussbaum the director for a new show we're doing called Just Add Magic? When I found out it was a kids show, my first thought is 'oh they might want it to look a certain way, which is not typical of the kind of work I do, so I wonder if it's a good fit.'
When I met with the Joe and the creators, we discussed what the show should look like. Because Just Add Magic is a multi generational show that tells the story of 3 best friends that find a magic cookbook that has been passed down from another group of friends the sets should be rich and textured and aged. The colors should be dark and realistic. The sets shouldn't be a typical brightly colored oversized kids show funhouse but a mysterious, layered vintage look with hidden compartments all with a feature film palette and I think we pulled it off. The main characters choose to live, hang out and cook in these types of places to help solve their mysteries instead of an Orange Julius at the local mall! Just Add Magic has gone on to be one of Amazon's biggest hits and I'm proud of the way it looks. I really want to change the conversation and expectations on how kids shows should look. I want people to say Just Add Magic is the best looking show on TV!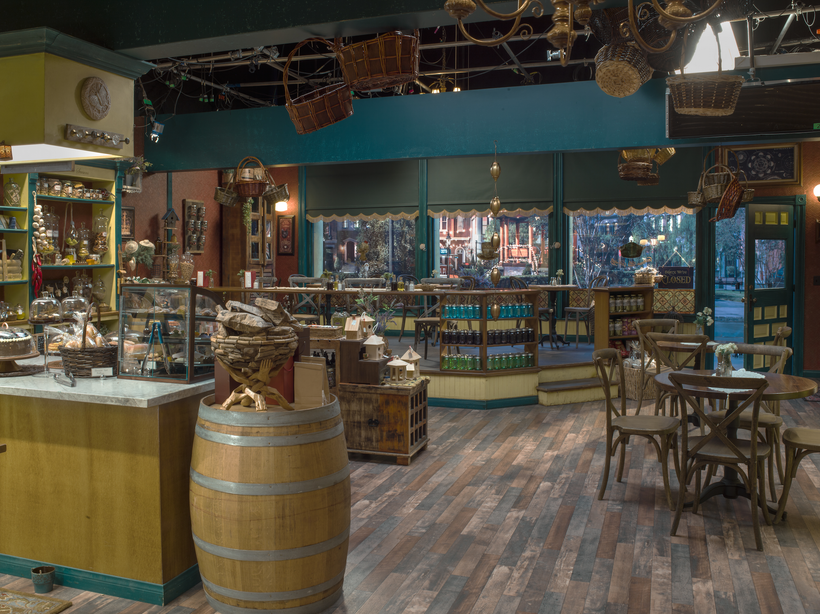 I heard that you did some work where you were incorporating the actors into the set design in some way. Can you tell me a little about that?
GK: On all the shows we do, we try to become friendly with the actors to make sure that the sets that we're creating have a feel and look of the personality of the people who are going to be acting in them. So when they step in, they don't feel out of place. So it's putting personal effects, asking them for photos, sometimes asking them for drawings.
On Just Add Magic, we had a set where the 3 main characters design their hangout and instead of it being all art department we asked the stars Olivia, Aubrey, and Abby to help. We went out and bought them sketch pads and markers and pencils and paint and said 'ok you have 2 weeks so in between scenes, when you're not in school, and when you go home on the weekend draw for us, make sketches, paintings, doodles, draw wallpaper, draw graphic designs. We took them all, scanned them in, and integrated them into the actual look so when they walked on set they were freaking out because they designed it. We didn't design it, they designed it and that's the kind of thing that really makes it a family environment and it makes what we do really rewarding.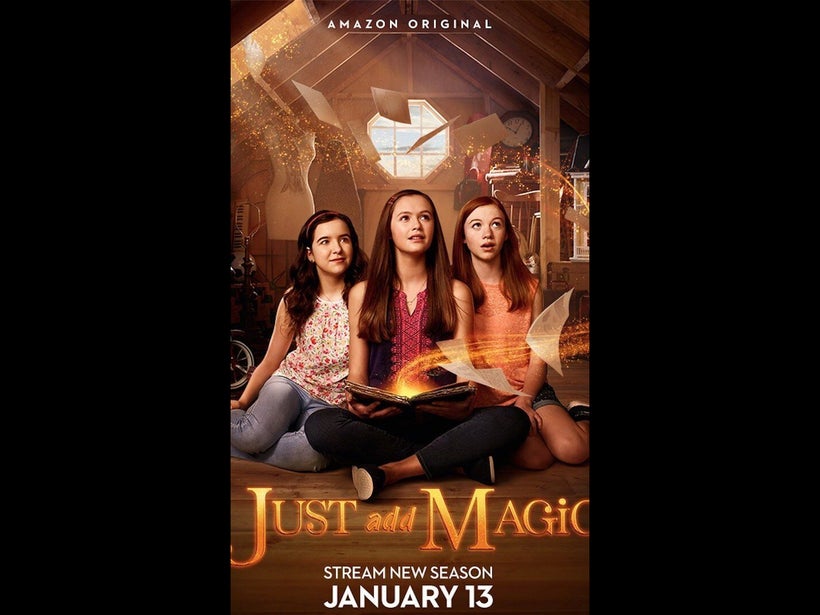 Halfway through last season, I get called to stage by the AD saying that 'the girls want to talk to you but they only want to talk to you, privately.' So I come down to stage from my office and I go in the corner of the stage with Olivia, Aubrey, and Abby and they say that they need a favor from me. They wanted a hangout, a place that they could go on stage to escape from the AD's and from their parents and from the director just so they could have a private moment. These girls work so hard that they don't have that, and when they do have a half an hour down, they have to be in school. So I said 'I got it, I'll build you a fort' so the art department secretly, after work and on the weekend, hollowed out a staircase underneath one of the sets. We built a secret door that you can't find and you have to turn a piece of molding to open. Inside, there is shag carpeting, big overstuffed pillows, cool fabric on the wall, hanging chandeliers, a cable with tons of toys and games and movies and cards games on it. I brought them down to set and they just went crazy to find their cool secret fort. Meanwhile, everyone knew about it because we have to know where the girls are, but everyone on the crew pretended they didn't know about this secret place so whenever you can't find the stars of Just Add Magic, they're hiding in their secret fort.
It seems like little things like that are taking it your contributions the next level.
GK: And I try to do that with all of my shows. On Key and Peele, we did that a lot. We had a piece of art on the wall in season one that depicted a line drawing of a 1920's army character and after a long night of shooting a delirious Keegan Michael-Key started making up his voice and story. We named him "Mootz". After that the art department made sure that a small picture or drawing of Mootz was hidden in every single set of every season of Key & Peele until the end. The crew would always be looking for and finding him every day.
Do you have an idea of a dream project? I've talked to a lot of composers and composers they always want to do a sci-fi, like a big sci-fi thing.
GK: Well sci-fi is the goal for me too and I'll tell you why. Sci-fi is the genre that touches the most people and it lasts the longest. If you do it right, whether you're a production designer or a composer, you can excite people based on the look and the sound if it's something that's simultaneously familiar, but something they haven't ever seen before. So it's the biggest challenge. If my job is designing a gritty downtown New York City set, we know what that looks like. But no one knows what sci-fi looks like, and we've all seen it before, so when you get hired as a production designer and it's based in the future, your job is 'what does the future look like?' That is the dream job.
It's cool to think, it seems like the Just Add Magic is a little along those lines in that you were given the opportunity to do something a little fantastical.
GK: In Just Add Magic, we have flashbacks to the 1800s, we have flash forwards to the future, we have haunted episodes where we're building crazy haunted houses, we have magical secret pantries that are hidden inside walls, we have a cookbook that comes to life that we try not to use too much visual and post effects but we try to do things practically on the show. You know, old school special effects guys on set with a fan that's blowing the pages and we're hollowing out desks and the light is coming from the actual desk underneath.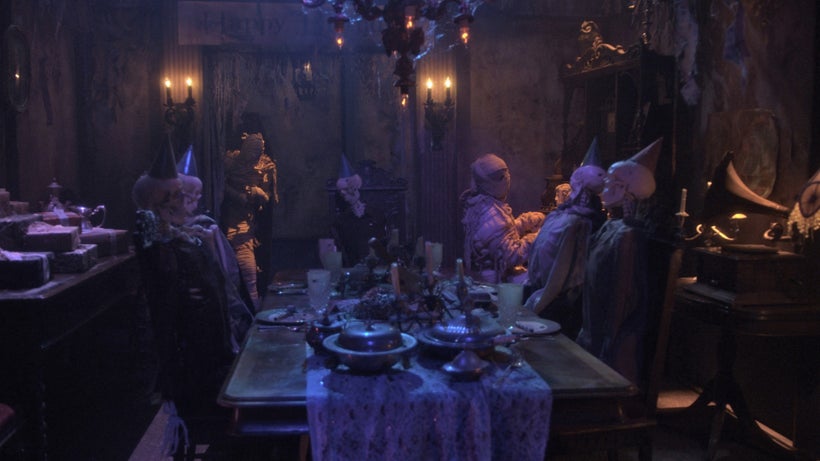 We're lucky enough to work with Dee Wallace on the show who was the mom in ET and I always look to ET as a visual reference to the show where, in the early 80s, they didn't have the benefit of CGI, green screen, and post effect like they do now so when we're sitting down to conceptualize these challenges that the producers are giving us with the scripts, our first inclination is always 'how can we do this practically?' We could do it in post, we could do it green screen, but how could we do it practically? It makes the job harder but I believe kids are savvy these days, and I believe that when they're watching it they're getting a thrill from the fact that it doesn't look like a post-generated computer effect.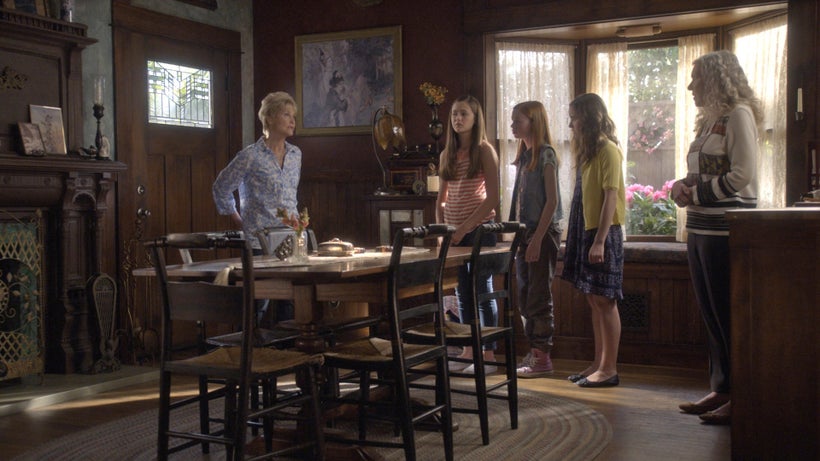 Can you tell me a little bit about your upcoming series Ghosted?
GK: It's a good tie-in to what we were just talking about. Ghosted is a sci-fi comedy that just got picked up starring Adam Scott and Craig Robinson. One of the first conversations I had with the director Jonathan Krisel (Baskets, Portlandia) was 'wouldn't it be fun if we tried to make this show look like those early 80s movies that we all love?' The look of Ghosted is Ghostbusters meets X-Files mixed up with a buddy comedy. So the first order of business was to put together a presentation and then pitch it to the network and say 'we're going for an old school vibe. We're building sets that are a cross between Doctor Who and Minority Report.
For me as a production designer, it was a dream come true job because its a comedy that delves into the paranormal, with all the fun of Ghostbusters and Total Recall. It looks great, there's a little trailer online, like a 4 minute trailer that will show you what I'm talking about. It feels old school and comforting but also simultaneously super modern and suspenseful.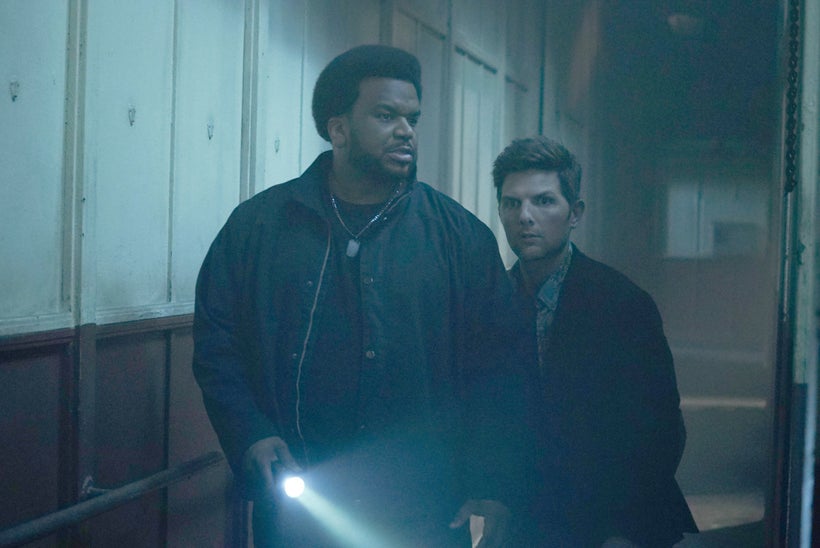 With Stranger Things, everything that is sort of 80s throwback is very "in" right now.
GK: And I love that because I grew up in the 80s and people remember what those sets looked like. Going back to what we were talking about earlier about 'what does a production designer do'….the best thing in the world for me is when people say 'wow you made the coolest set' or 'oh that set was so intense, how did you design that?' When people notice how cool the production design is, it's totally a job well done for me. People watch Hulu and Netflix and Amazon and HBO and Showtime and they obsess over what the way things look. Mad Men was a show where I honestly believe just as many people tuned into Mad Men to see the sets and the costumes as they did for the dialogue and the script.
Yeah and the production design was like half of the show.
GK: Sure, look at Masters of Sex, look at Game of Thrones, look at shows like Stranger Things. People are going back to a time when they's obsess over Star Wars and loved the costumes and loved the set design, which is a dream come true for me. Everything we do in the art department is based on research and our visual knowledge. So if were excited by the content we can design a much better set.
One last thing -- it's a little bit of a departure, but I heard that you own a venue space, Muse, and I would love to hear a bit about that.
GK: I do. Muse is a collaborative project with my wife Justine Ungaro, a photographer. It's a creative studio and event venue which we recently opened in Studio City. It has come together rather organically, not exactly planned-out and kind by the skin of our teeth but it has turned out to be a dream come true for both of us. It has become a space that allows us to support the creative community…artists we love: writers, musicians, designers, photographers, artisans who love to teach their craft to other people.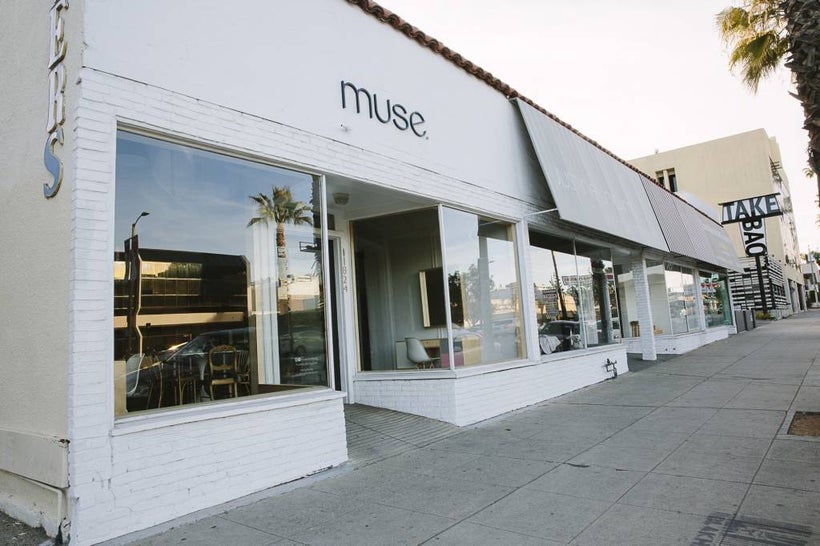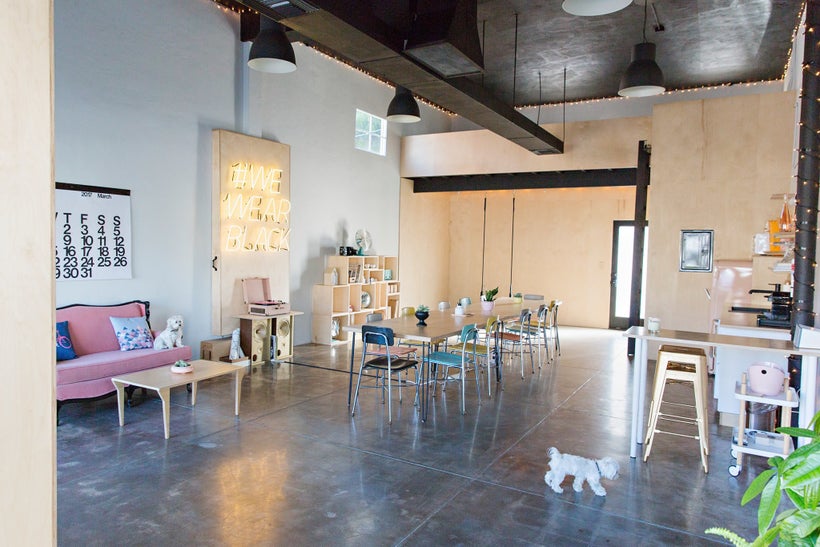 The aesthetic is kind of mid-century retro meets modern Scandinavian. It's playful and warm but sophisticated enough for a really nice cocktail party, shower or gallery opening. When people join us for an event or class, we want them to feel like they are getting back in touch with an earlier version of themselves, a time when they had hobbies and did things with their hands, before everything was digital and smart phones were everything. We've had all sorts of different events so far. A vinyl record release/ concert with Letters To Cleo, pop up shops with Melissa Fleis from Project Runway and Little Moon Society (a new kids clothing line by Haylie Duff & Jessica Frank), a free acoustic concert by Lisa Loeb (no microphone, no amps), panel discussions and business workshops for women entrepreneurs, a live event for the Lavender Effect, a fantastic non-profit committed to advancing the rights of our LGBTQ friends. We even got all dressed up as a yoga studio for a State Farm commercial featuring Brad Paisley. We've hosted classes in weaving, calligraphy, photography and painting with watercolor. We're in the process of planning some more very cool live events and classes that are throwbacks to the kinds of things our grandparents liked to do.
Muse has become sort of an art project itself. It is constantly evolving based on the bookings we have, the events we throw and the people who manage to find us. One day its a Birthday Party Bake Sale fundraiser with Olivia Sanabia from Amazon's Just Add Magic and the next day we are hosting an evening of Hillary Clinton fan fiction by author Tess Rafferty. Almost anything goes as long as it's relevant to the world of creatives and gives us a chance to disconnect from our phones and re-engage with each other. It's all about finding and creating a sense of community, re-engaging with a love of learning…and hopefully doing a little bit of good in the world.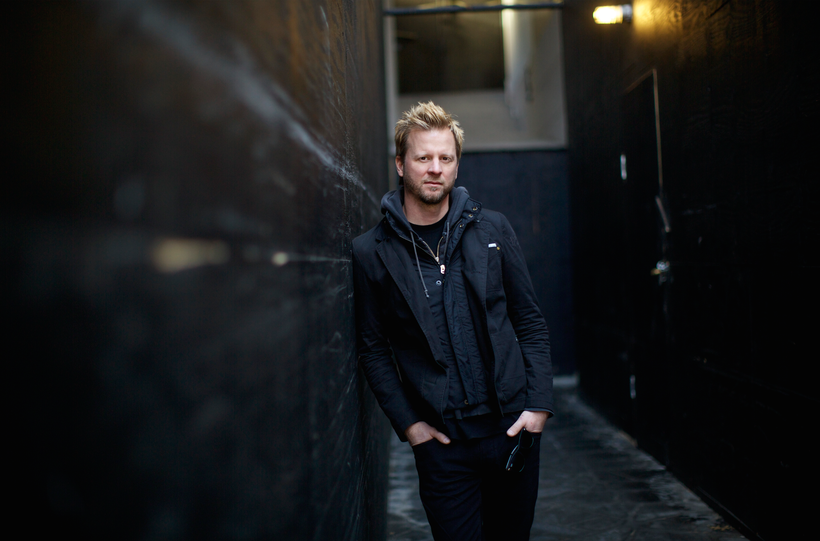 That's awesome that you have your hands in a lot of creative things.
GK: Even though I work in the art department there is still a part of me that goes 'what am I doing to be my own artist and to give back and to be creative?' It's a way to sort of give back and showcase the talent of the people we know and to be a part of the community, or better yet, create a brand new art community in Los Angeles.
Check out more interviews from writer/editor Dan Light:
This post was published on the now-closed HuffPost Contributor platform. Contributors control their own work and posted freely to our site. If you need to flag this entry as abusive,
send us an email
.