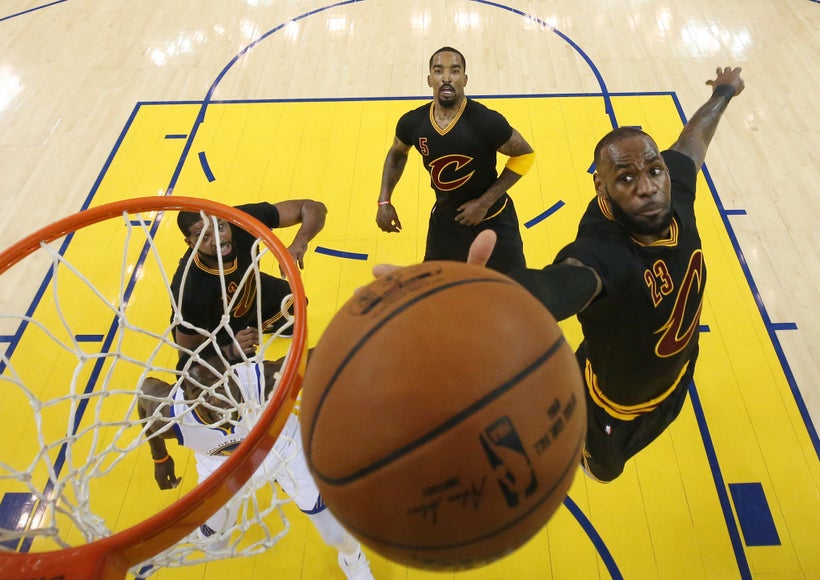 I know. I know. Another piece about LeBron James. Smh.
But wait... didn't he lose another NBA Finals? Yep.
With that loss, isn't his NBA Finals record a disappointing 3-5? Bingo.
The same dude who decided he's chasing ghosts now? That is correct.
Better than MJ, right? Even as a LeBron guy, I wouldn't go that far, but he is the next best thing.
LeBron is a walking history book at this point in his NBA career. Within the 14 years, LBJ has done it all. I can bore you with countless stats (like being the first player to make it to seven straight NBA Finals since Bill Russell), but I'll save some of those for you later. In case you forgot, James is a three-time champion and NBA Finals MVP. He's the ambassador of the league. Bron owns the hottest social platform for professional athletes. And yes, he's still the BEST player in the NBA.
At age 32, James played his best basketball all season long, despite playing the most minutes he's ever played in one season. He surpassed Michael Jordan to take the top scoring spot in NBA playoff history. ICYMI: James averaged a triple double in this year's NBA Finals, being the first person to ever record such a stat line. Respect.
If LBJ wants another ring (which will eventually happen), he has to figure out how to stop that juggernaut named Golden State. He might have to call for some back up (possibly Melo or PG-13 and a better bench) and I'm fine with that. Speaking of the Warriors, congrats to KD answering the challenge and winning his first ring. It was amazing to see Steph redeem himself from last year's finals lost and be grateful for getting "another one." I'm extremely happy for Day Day (Draymond Green) bringing championship number two to my hometown of Saginaw, Michigan aka Sagnasty. But let's stop acting like Bron ain't the real deal.
Hot Take: He'll never be better than Michael Jordan... and that's OK. Let's stop having this foolish debate. Let Jordan be Jordan and Bron be Bron. No matter how you feel about LeBron, that boy is good. He's proven. He's a made man. He's awesome. We're all going to miss Bron Bron when he's gone. Over the years, I've learned to not argue about LeBron with anyone. He's flawed like all of the greats. Appreciate and witness his greatness, folks. On and off the court. I think my good friend Rihanna said it best.... win or lose, THE KING IS STILL THE KING!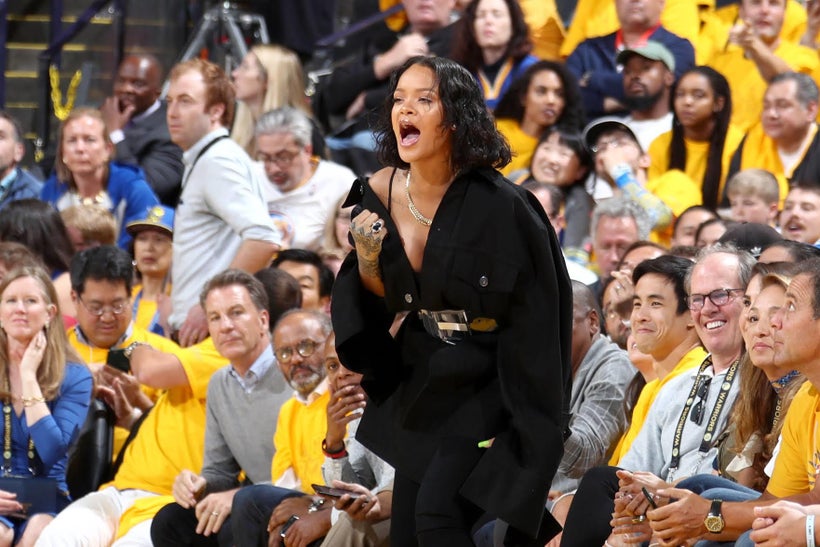 This post was published on the now-closed HuffPost Contributor platform. Contributors control their own work and posted freely to our site. If you need to flag this entry as abusive,
send us an email
.