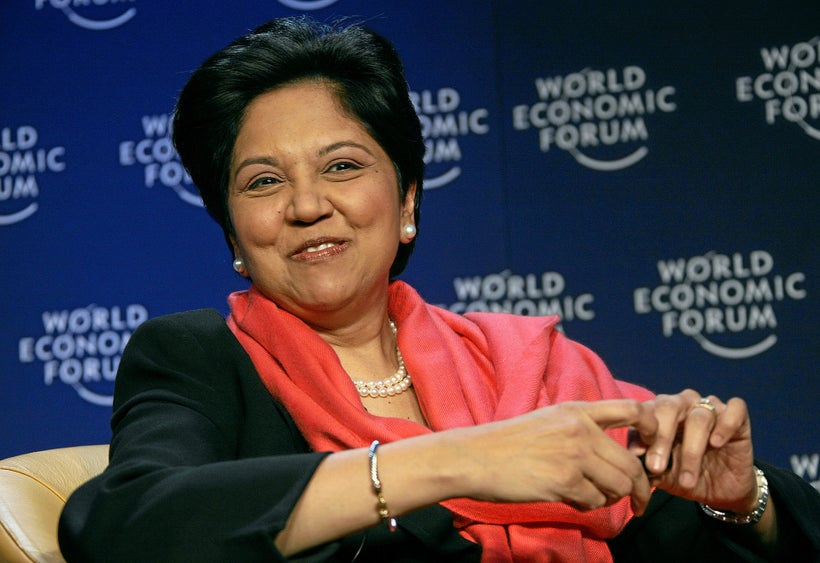 What does Pepsico – one of the world's leading food and beverage companies – have to do with Science, Engineering, Technology, and Math (STEM)? A lot actually. From food product developers to sensory scientists, many careers at PepsiCo require STEM degrees. Furthermore, even positions that don't directly require STEM degrees can benefit from having STEM skills.
Many of the most powerful women in leadership positions hold STEM degrees, including Xerox's Ursula Burns, HP's Meg Whitman, or Oracle's Safra Catz, just to name a few. Dr. Anna Powers, founder and CEO of Powers Education, is another scientist turned businesswomen who is aiming to pave the way for more young women in STEM. PepsiCo's chairperson and CEO Indra Nooyi also holds bachelor's degrees in Physics, Chemistry, and Mathematics in addition to having an MBA from Indian Institute of Management Calcutta, and a master's degree in Public and Private Management from Yale.
Under Nooyi's leadership, PepsiCo aims to promote STEM careers and show students the endless STEM opportunities in food companies like PepsiCo. The food product giant participates in a STEM Career Accelerator Week program that aims to expose young talent to possible career opportunities afforded by a STEM education. The program offers a wide array of hands on activities to illustrate the wide variety of STEM careers, even in one company, like PepsiCo.
Vice President for PepsiCo, Maria Velissariou, has said, "I think one of the biggest opportunities we have now is that some of these children don't have mentors or exposure to what STEM means or what types of jobs they could get… Just showing them our jobs, the building, and the whole atmosphere is inspirational."
Recognizing this need for more STEM exposure, PepsiCo has various initiatives in place to nurture STEM skills in children and provide mentors to the next generation of innovators. Likewise, Powers Education has a similar mission to showcase the STEM field, but to a narrower target audience – women.
Powers Education is an organization that "believes in building a community of talented, supportive, and exceptional women who help each other grow in STEM fields". Through tutoring services and mentorship, Powers Education provides a platform to expose high school girls to STEM and foster key skills in these fields.
A STEM education is applicable to various jobs across a vast array of sectors from food companies like PepsiCo to management and business. Research skills gained from STEM courses can be useful for market research or quality assurance of products and services. Technological skills are vital for our digital age and can be applied to marketing or social media. Engineering skills are essential for new product design and development, and math skills are beneficial for sales analysis or budget planning.
All of these vital skills gained through STEM are beneficial for gaining a job and finding success in the real world. Students with well-developed STEM skills are in high demand in the job market and have access to a vast array of employment opportunities ranging across multiple sectors. Through Powers Education, more women can gain the relevant STEM skills to realize their career goals from becoming innovative scientists to ground-breaking business women, and everywhere in between.
This post was published on the now-closed HuffPost Contributor platform. Contributors control their own work and posted freely to our site. If you need to flag this entry as abusive,
send us an email
.