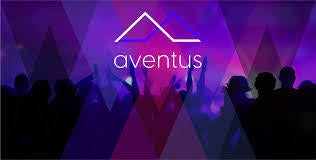 If you've tried buying tickets to a sporting event, or a concert, you've probably noticed that if you buy a ticket online you run the risk of potentially purchasing an invalid counterfeit ticket. One solution is to use an aggregator such as Ticketmaster, but if you do this there's a huge surcharge. In fact, Ticketmaster even had to settle a lawsuit in 2015 due to claims it gouged customers from October 21, 1999, to February 27, 2013. Even now, customers claims the fees are simply too high.
These high fees is why customers prefer to purchase tickets direct from the source, or on the secondary market. The problem with the secondary market is until now there has been no service that has been able to guarantee the authenticity of a ticket.
What are some advantages of the secondary market? If someone had to cancel attending an event due to unforeseen circumstances, they might sell the ticket for less than the retail value. This is often the case with last minute sales.
Unfortunately, the disadvantage of this secondary market is that if you find the tickets on Craigslist, Ebay, or a local classifieds, you run the risk of being a fraud victim. If the ticket is counterfeit you will be turned away at the door. How can a ticket be counterfeit? The simplest way is for someone to print multiple copies of the same ticket. This means they could sell the same seat 10 times. Obviously, this would cause a problem.
While there are existing solutions to this problem most of them are not friendly to consumers, and/or require that consumers jump through hoops in order to validate the authenticity of a ticket.
This is where the Aventus startup comes in, as they enable event organizers to directly create, manage, and promote events and tickets using blockchain technology. With the blockchain, each individual ticket and its authenticity can be tracked. Not only this, but because this platform enables commissions to be earned from sales on the secondary market, it offers event organizers an incentive to ensure that all secondary market transactions are validated.
"Anyone who has ever attended, hosted, or produced a live entertainment event, be it a UFC fight, boxing match, or concert has been affected by counterfeit tickets or extortionate secondary resale prices. Aventus brings a refreshing solution to these age-old problems that could very well end fraudulent activity and unregulated ticket touting once and for all," says Bernie Dillon, a 30+ year entertainment and sports industry veteran known for work with brands such as Caesars, Trump, HBO, UFC, Santana, Eric Clapton, Hard Rock and is current Director of Carnival Live.
Why bother with Craigslist when a consumer can purchase a ticket legally on the secondary market using a dedicated platform? Especially if this platform ensures the authenticity of a ticket?
This is a game-changer when it comes to ticket sales, and this is a platform that we are anticipating.
The launch of the software is expected to be in Quarter 2, 2018. www.aventus.io is accepting investors using a an ICO (Initial Coin Offering) model starting July 28th, 2017.
This post was published on the now-closed HuffPost Contributor platform. Contributors control their own work and posted freely to our site. If you need to flag this entry as abusive,
send us an email
.