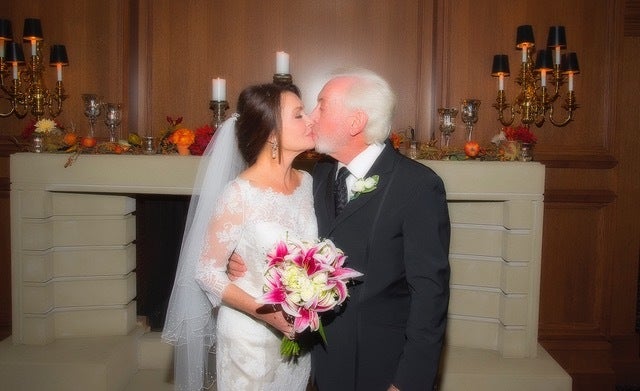 During a trip to Venice, while sitting in a beautiful gondola on our way to dinner, my now husband Arny turned to me suddenly and asked, "How would you like to get married?" I looked him in the eyes and answered quickly, "Yes, of course!" After that wonderful romantic moment, I asked him when he would like to have the wedding and he responded, "Tonight!" Of course I thought he was kidding, but, he was dead serious!
Arny had planned the entire wedding ahead of time and that evening we were married in a Venetian castle, surrounded by the sounds of a violin playing in the background. It was absolutely beautiful and romantic.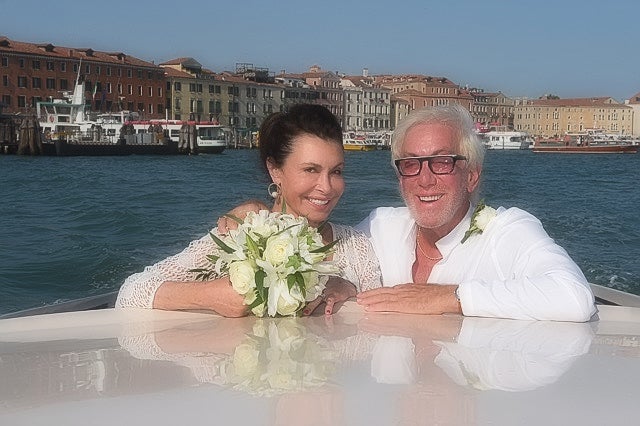 Following the wedding ceremony, we took a gondola ride to dinner and it was so perfect it felt like we were in our own romantic movie. As we traveled along the walls of Venice's ancient palazzi, we tossed hundreds of rose petals to those standing along the banks cheering us on. Then, upon arrival at our celebration dinner at Cipriani's, we officially toasted from one of the largest bottles of champagne I had ever seen. This is truly a day I will never forget.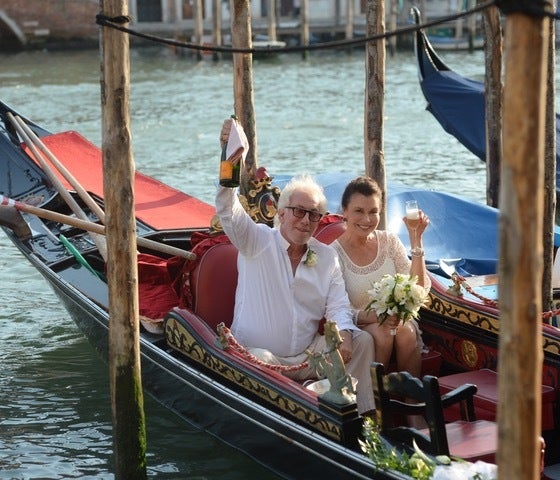 Once we were back in Chicago… we did it all over again! We wanted to share this momentous occasion with all of our family and friends. This time, the biggest decision I had to make was regarding the length of my dress - long or short? I decided to keep it traditional and I chose a long white dress, veil and all, from the exquisite collection at Bottega Contessa Bridal Boutique. I truly felt like a princess.
The evening was full of magical moments… yes, literally magical because my husband loves to practice magic as a hobby. I must add, he's even better than most professionals on stage. It was so magical, in fact, that we actually walked through a life-size replica of "The Book of Love."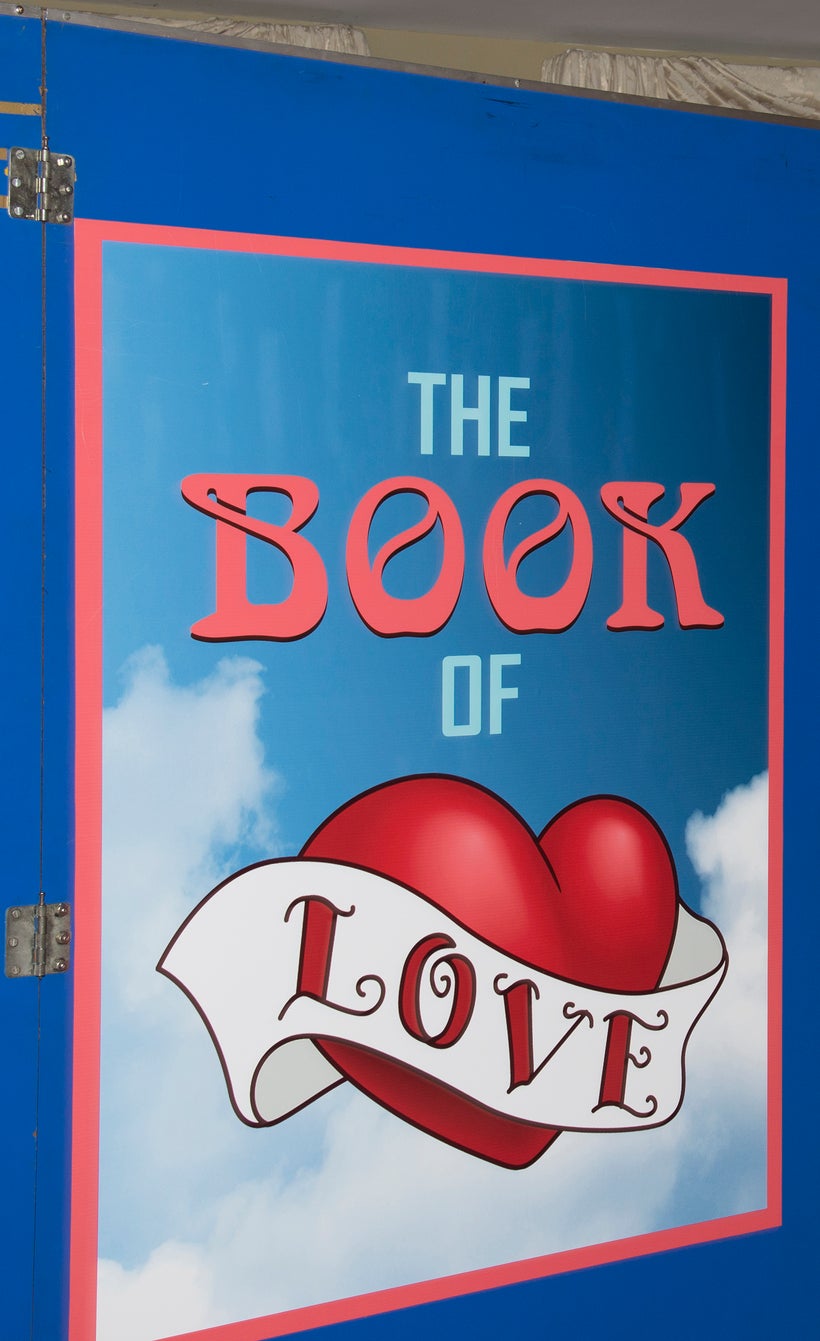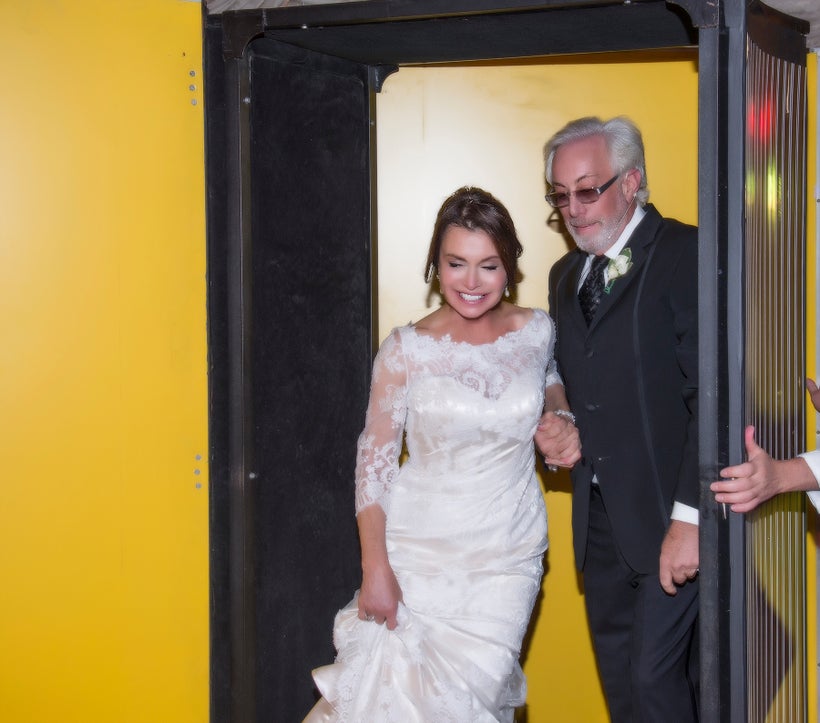 The evening was a dream and every moment is a memory I will cherish forever.
I am happy to report that along with the congratulations and cheers, many of the guests were asking me how I was able to maintain my youthful appearance. I have plenty of suggestions, ideas and tips, all of which you can find in my blog, I On Beauty right here on Huff Post. As a side note to my female readers: Always follow your dreams, never give up and always maintain that childlike sense of wonder in you forever. You will be surprised what wonderful things you will attract into your life.
This post was published on the now-closed HuffPost Contributor platform. Contributors control their own work and posted freely to our site. If you need to flag this entry as abusive,
send us an email
.