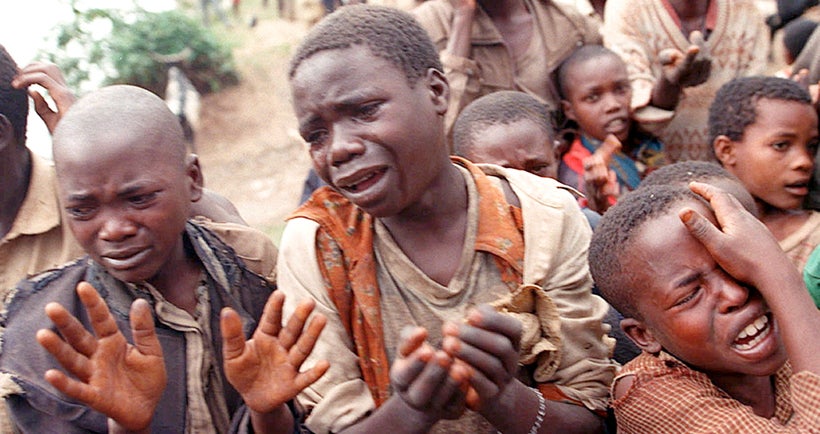 Thirteen years ago, the international community declared that genocide was taking place in Darfur. However, the UN dismissed the concerns of the US Congress and the European Parliament, while grudgingly recognising merely that atrocities were taking place in the western region of Sudan. Consequently, peacekeepers were dispatched to protect civilians.
Today, the UN is again misleading the international community by defending its plan to cut by nearly half the existing peacekeeping force, which will undoubtedly put millions of civilian lives at risk. This decision is based on the very UN lies, deceit and cover-ups that I witnessed when I served as the spokesperson for the UN peacekeeping mission in Darfur (UNAMID) between August 2012 and April 2013.
During the eight months I served in Darfur, I saw how UNAMID's leadership perpetuated the Big Lie: its first chief, the Congolese politician Rodolphe Adada, declared in 2009 that Darfur's war was over. Supported by the department of peacekeeping operations (DPKO) based in New York, UNAMID chiefs and senior managers covered up Khartoum's horrendous crimes by reducing the war in Darfur to a "counter-insurgency conflict" opposing the Sudanese government and Darfur rebels. This deception allowed them to hide the other and most devastating war, the one the Arab-supremacist regime of Omar al-Bashir has been waging against Darfur civilians, mostly of non-Arab origins, for over a decade now.
For years, UNAMID and DPKO used every trick to conceal the truth about the deliberate government bombing, mass killings and forced displacement of unarmed civilians from the ethnic Zaghawa, Fur and Massalit populations. UNAMID and DPKO kept silent too about the systematic mass rape of women and girls, and many other atrocities that they were carefully documenting, including the government-orchestrated massacre of Arab nomads in Khartoum's gold war in Jebel Amer.
Throughout my time in Darfur, I also witnessed how UNAMID chiefs and their counterparts in New York concealed the fact that the Sudanese government, instead of disarming the infamous Janjaweed militias as demanded by the UN Security Council resolution 1556 (2004), had brazenly transformed, super-armed, and re-branded them as the Rapid Support Forces, an even more lethal force under the command of the country's notoriously vicious intelligence services.
Refusing to be part of the UN's conspiracy against innocent civilians, I resigned my post, putting an end to my 10 year UN career to expose the UN cover-up. My testimony, supported by a Foreign Policy investigation, prompted the International Criminal Court to call on the then UN chief, Ban Ki-moon to conduct a "thorough, independent and public inquiry." Instead, Ban set up an in-house review that found that UNAMID routinely concealed from the UN headquarters evidence revealing the responsibility of Sudanese government forces for deadly attacks against civilians and peacekeepers. Yet, despite a plethora of incriminating facts, Ban's review insisted that there was no evidence of an intentional cover-up.
Today, it's clear that Ban's failure to properly investigate and hold UN wrongdoers to account has only encouraged both UNAMID and DPKO to continue their distortion, claiming once more that the war is over and the time has come to begin withdrawing peacekeepers from the scene of ongoing atrocities.
On 14 June, the Assistant Secretary-General for peacekeeping operations, El-Ghassim Wane, told the UN Security Council that the Sudanese government had reduced the rebellion to a small presence in Darfur and that the security situation had largely improved to the extent that he recommended 44% and 30% reductions in UNAMID troops and police, a step towards an ultimate exit.
"The planned cuts reflect a false narrative about Darfur's war ending," commented Daniel Bekele, from Human Rights Watch. Indeed, Mr. Wane only spoke about the subsiding counter-insurgency conflict, and said nothing about the UN-protected war, the one waged by the Sudanese government against non-Arab civilians. He missed a golden opportunity to tell the 15-member body that UNAMID's own report covering the first quarter of 2017 noted a significant increase in human rights violations and abuses compared with the same period in 2016, and stressed that Sudanese government forces continued to prevent the peacekeepers from protecting civilians.
Wane didn't tell the Council that the Rapid Support Forces, meaning the Janjaweed death-squads, are still around, attacking and terrorizing unarmed women, men and children in Darfur camps. These super-empowered militias attacked hundreds of villages in 2015 and 2016 and assaulted many more in May 2017, according to Human Rights Watch and other credible sources.
How could Wane or any other honorable official recommend reducing nearly half UNAMID troops when Darfur remains under a state of emergency as nearly 2.7 million forcibly displaced people, with over 1.6 million living in 60 camps? How could they suggest cutting 36 team sites to 18, when they know that each of these sites is a safe zone for thousands of civilians fleeing relentless Janjaweed attacks? Where will Darfuri people seek safety and shelter if dangerously abandoned by the international community? If UNAMID leaves, who would escort the humanitarian workers who strive to save lives in the forgotten Darfur?
The Security Council must respond to these questions when it meets to renew the mandate for UNAMID before the end of June 2017. Instead of withdrawing the much-needed troops, the UN body should be suggesting ways to stop the ongoing slaughter of civilians in Darfur by bringing viable and sustainable peace, and holding the Sudanese regime genocidaires into account.
By surrendering to Wane and the others' weak and wicked withdrawal plans, the Security Council, and the world's democracies which spearhead it, will fulfil the Sudanese regime's desire to have no international witnesses on the ground when it finishes off its genocidal agenda.
The Council members should know that every single Blue Helmeted peacekeeper departing Darfur will leave behind hundreds of thousands of unprotected civilians. Allowing the beginning of UNAMID's exit is a major step in normalizing genocide and other atrocities in Darfur and beyond.
At the end of this month, the Council will have a historic chance for avoiding irreparable harm in Darfur. I sincerely hope it will seize it.
This post was published on the now-closed HuffPost Contributor platform. Contributors control their own work and posted freely to our site. If you need to flag this entry as abusive,
send us an email
.