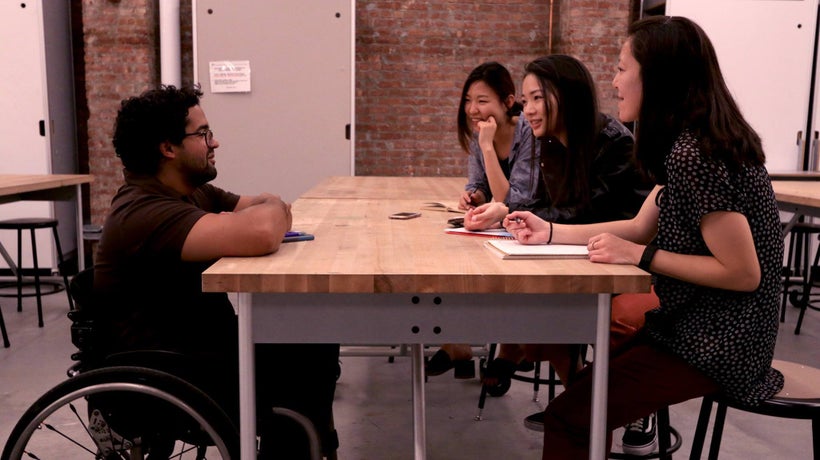 NEW YORK CITY - Apparel is consumed too quickly today. The negative effects of its relentless consumption are becoming recognized in the fashion industry and by its consumers. While the environment and labor rights are primary global concerns for fashion, the industry's speed makes attractive style inaccessible to people living with disabilities.
"I wanted to show that no two people with the same disability are alike."
Enter Open Style Lab (OSL), a non-profit organization that offers an intensive 10-week, cross-disciplinary program currently hosted in New York City by Parsons New School of Design. It assembles design teams comprised of an occupational therapist (OT), an engineer, and a fashion designer selected by its Executive Director, Grace Jun. Since its inception at MIT in 2014, OSL's mission "to raise awareness and build accessible wearables" chose to focus on Spinal Cord Injury (SCI) clients in its fourth year with sponsorship from The Christopher & Dana Reeve Foundation. Jun elaborates on OSL's intent to Vogue explaining, "I wanted to show that no two people with the same disability are alike."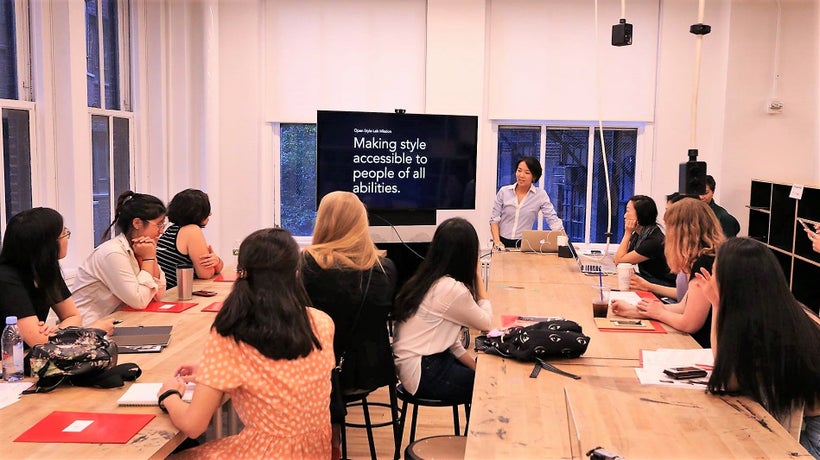 Wheelchair Users express disappointment with their conventional wardrobes that do not accommodate their individual needs. Skin breakdown, breathability, range of motion and assistive dressing relationships are some of the design requirements to be considered. As an underserved global market of 65 million, people living with disabilities have been forced to invent DIY solutions. A lack of protective rain gear has made some resort to literally put a golf umbrella in their wheelchair to be held in place by their chin. With smart performance textiles provided by Polartec and wool suiting from The Woolmark Company, OSL's design teams created stylish rain jackets for manual wheelchair users as well as formal attire options of a men's tailored suit jacket and women's formal jumpsuit.
OSL is unique in its efforts as it emphasizes user experience (UX) for developing design solutions. This approach prompted UX mapping and rapid prototyping revealing an intimate perspective of daily life in a wheelchair. From selfcare to navigating limited public transportation options in the city, these user-specific needs have to be considered in conceptualization and education. That requires a critical and comfortable dialogue revealing wheelchair users' desire to uniquely express their independence through style.
The universal frustrations surrounding personal style, fit and quality become intensified when garment options are limited. Moreover, the current options available in the market appear to neglect personal style altogether. The OSL clients this summer expressed no desire to purchase garments that appear adaptive and draw unwanted attention. Jun imparts useful advice for designers to address this challenge: "If you are only targeting the disability market, it's hard to be inclusive of others." Furthermore, accessibility includes the price point. Even more disheartening than limited apparel options is seeing a product marketed to a demographic that in most cases will not be able to afford them. Target's most recent announcement of its "sensory-friendly" children's collection is an example that demonstrates the mass market can be considerate and inclusive while remaining affordable.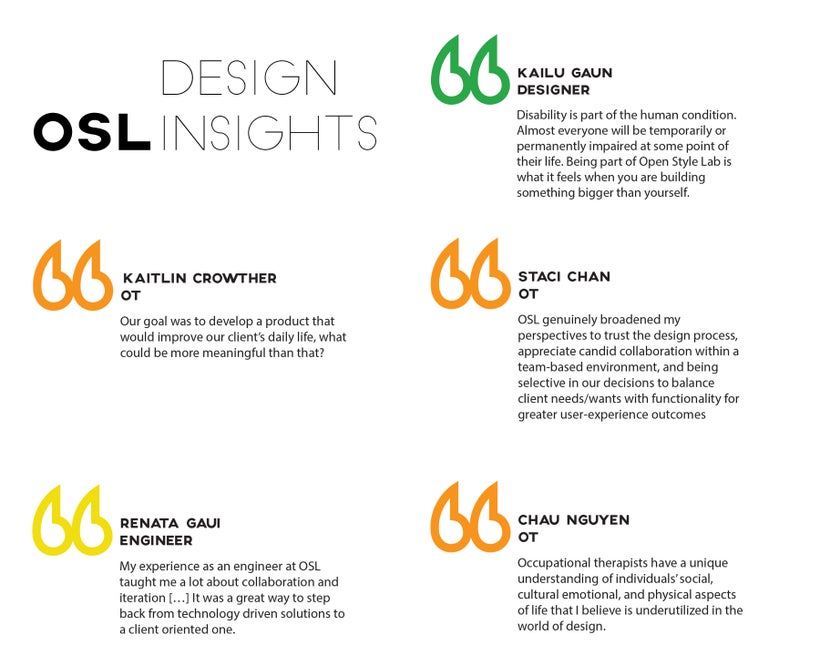 Fashion has an intangible empowering experience from which no one should be excluded. Unconventional collaboration between industries has proven to be fruitful in pursuit of new and better design solutions making that experience accessible to all . Open Style Lab provides just that, proving with precedent that inclusivity is in. You CAN sit with us.
This post was published on the now-closed HuffPost Contributor platform. Contributors control their own work and posted freely to our site. If you need to flag this entry as abusive,
send us an email
.