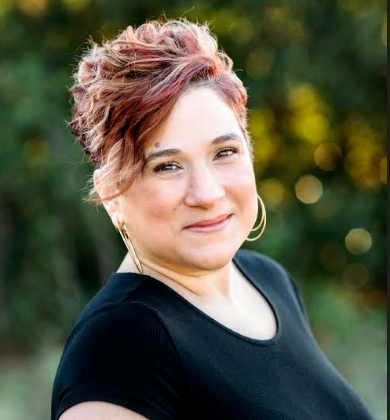 For entrepreneurs, the statistics on success aren't encouraging. Some studies suggest up to 90% of new business owners flounder or fail in their enterprise, while just 10% go on to "live the dream." Snowe Saxman knows this statistic all too well. Even better, she knows how women entrepreneurs specifically beat it.
As a woman entrepreneur who became a millionaire owner of a construction firm and other businesses by age 25, Snowe (along with her husband Paul) seemed to have it all together. But by 35, she found poor financial mindsets and habits dragging them both into bankruptcy. "We ended up on food stamps," Snowe recalls. "I sold mementoes and jewelry—anything to pay the bills."
With God's help, however, Snowe has reversed the downward spiral and became a multiple six-figure earner again. Now, she channels her painful past into a profitable future, teaching other women entrepreneurs--specifically coaches, consultants and creatives—a God-inspired strategy for financial, personal & business success.
If she can beat the odds, she believes other women can, too.
So why is it, exactly, that most women entrepreneurs stay stuck in the 90% instead of moving into that top 10%? Snowe says she sees three reasons every single day:
Limiting beliefs about money,
Lack of clarity on the entrepreneur's true purpose, and
"Most business are not creating enough sales," she says. "In fact, every woman I work with comes to me struggling with sales. I ask her, 'What is your business plan?' But I already know that she is going to tell me she doesn't have one."
Snowe says that most women's aversion to sales goes back to those limiting beliefs. Because many coaches, creative and consultants have had bad experiences with "pushy" salespeople, they struggle to promote their own valuable offerings for fear of being "like that." Snowe notes, "Women make decisions based on emotion, so they have to feel good about sales. If they don't feel good, they won't show up for themselves."
Very often this aversion to sales manifests itself as a lot of busy work. Women spend months on a website or take courses to become more knowledgeable on a subject they already know well. They do anything to avoid actual selling. "Women tend to become 'business presenters' who never finalize sales," Snowe explains. "Even if someone wants to work with them, they won't ask for the sale."
For Snowe, the main principle of business is that selling is as honorable as buying. Sales happen when there is a true exchange of value that benefits both parties. Yet if a woman is afraid to exchange her value, or isn't clear on what she is offering, or doesn't have a plan, she will find it much harder to make sales.
The business plan itself, too, just might be the most pressing piece of all. Snowe recalls, "When I was in business school we always put together plans, and then when I started my construction business, I definitely worked hard on that plan. Because I had high overhead costs I was forced to think about a business plan."
But the internet, she says, has made it too easy. People show up online, create a fan page and call themselves a business. "Women are jumping online thinking they will make money simply by posting," Snowe says. "A business coach even told me a business plan was outdated! Sure, business plans today are not as traditional. You no longer need one to go to a bank to get financing, but you absolutely still need a plan."
Of course, she notes, if a woman is stuck in limiting beliefs about money and sales, or unclear on how to monetize her passion, all the planning in the world will not fix her cash flow.
So how can coaches, creatives and consultants address these challenges and join the 10% of successful business owners? Snowe starts by helping them address limiting beliefs. From there she helps them get clarity on their skills and gifts, and turn their passion into a profitable offer they can sell consistently to a very specific customer. This goes back to mindset again. "If you don't believe that you can profit from your passion, you never will," she says.
From there Snowe and her clients move on to the business plan. She recommends that women work with their own clients over the course of weeks or months: however long it actually takes to get the promised results. And she cautions that the business plan must always serve its ideal client. "If you are not serving your clients, you are serving yourself, and people will recognize that," she says. Snowe contends that if an offer is set up to meet people's needs, the offer will sell. "When you truly deliver value, people will happily exchange money," she asserts. "Sales will feel effortless."
Of course, Snowe notes, many would-be clients opt to "DIY" all this. But she has seen through the years repeatedly that DIY efforts simply leads to hassle, headache and a lot of wasted money. "If you could do it on your own, you would have done it already," she says. "You wouldn't try to become an accountant or an engineer without investing in training. Why are you trying to do that with your business?"
To help entrepreneurs identify what holds them back, Snowe and her team now offer FREE Business & Brand audits for qualifying entrepreneurs. Each audit is an "outsider's view" of your business and brand, demonstrating where customers may lose interest, be confused or never even find you in the first place. Once you know where gaps are, you can take targeted action to get the money flowing. Apply for your Free Business & Brand audit here.
This post was published on the now-closed HuffPost Contributor platform. Contributors control their own work and posted freely to our site. If you need to flag this entry as abusive,
send us an email
.