1.   ANTON KLINGSPOR / Indicina Ventures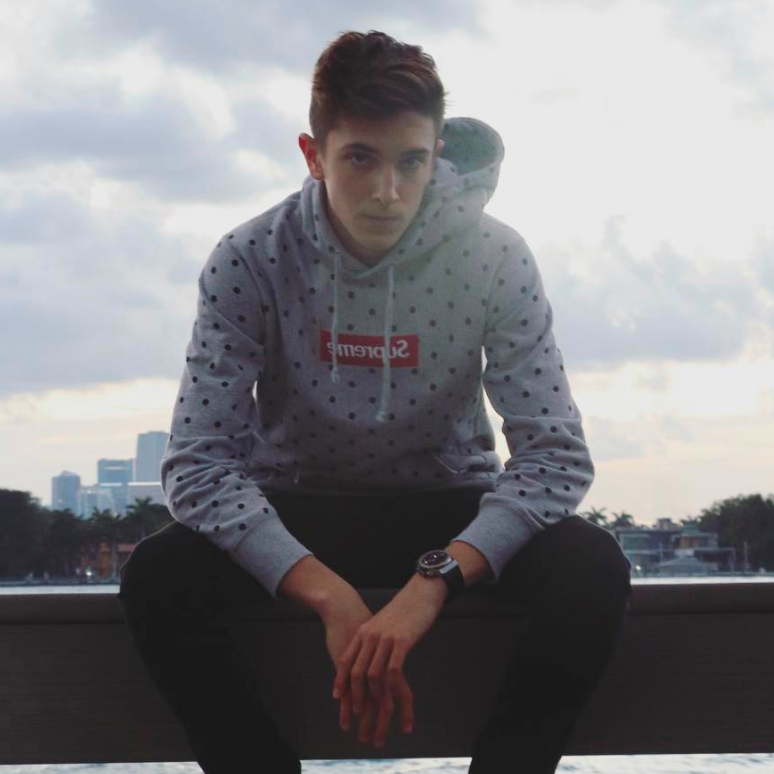 Founded by 17-year old Anton Klingspor who is a managing general partner at Indicina Ventures, a startup incubator who is providing funding and resources to internet companies at various stages with an exclusively select management from the most influential and motivated personalities of Generation Z.
"One of the huge mistakes people make is that they try to force an interest on themselves. You don't choose your passions; your passions choose you." said Jeff Bezos. A perfect startup business for software geeks! "We're the youngest and most diverse startup incubator, based out of the US!" - Anton Klingspor.
2.   SOCIAL CHAIN
Social Chain expands to Berlin and hires German MD - Manchester Evening News.
Founded by Steve Bartlett and Dominic McGregor in 2014, Social Chain is a social media marketing agency that runs campaigns for the likes of Disney and the BBC.
What's more intriguing is that no member of the team is a day older than 26, which has helped them to connect with a younger generation through their emotionally driven campaigns. Social Chain has recently set up offices in New York and Berlin.
3.   BULB
Affordable, renewable energy Bulb is a startup energy supplier that provides 100% renewable electricity and gas to homes.
"We want to have democratised renewable energy, be helping people reduce their usage by enabling new technologies like electric cars and domestic solar," Bulb's founders Hayden Wood and Amit Gudka said.
A 100 per cent renewable energy supplier that claims to be 20 per cent cheaper than 'the Big Six', Bulb serves around 30,000 customers with an annual growth rate of 400 per cent.
   4.   TAILS.COM
A truly tailor - made diet can help your dog live a longer and happier life!
Its moral crusade operates by providing individualised dog food to hungry canines across the UK based on their weight, age, gender and breed, to calculate particular dietary requirements. Launched by a team of dog lovers in 2014, tails.com is a tailor-made dog food subscription service with a modest mission: "to change the world of pet food for good".
Tails.com has 65,000 regular customers and by has set itself a goal of making £20m turnover!
5.  FIGHT CLUB
"We know people get bored easily, so we are in a state of almost constant product development. We are conscious of not getting complacent of the success we have had so far," the founders said, who are looking to take the business to its second location on Oxford Street imminently.
Founded by Steve Moore and Paul Barham in 2014, Flight Club aims to bring the sport into the 21st century through electronic scoreboards, fast-moving multiplayer games, 100+ tournaments and one-on-one showdowns, while retaining the one essential ingredient of darts pubbing roots: beer. By design or coincidence, Flight Club has a team of 180 staff!
6.   SYNAP
At 25, Synap founder James Gupta had already sold his first business, taxi booking app JumpIn, to Addison Lee for £18,000. Claiming to be the "world's most intelligent study tool", Synap helps users learn more efficiently by using 'Spaced Repetition' algorithms: a memory technique that prioritises the questions you see regularly, based on how well you perform on different topics. Students receive a handful of questions every day and can see their results improving over time.
Available across multiple platforms through iOS and Android, the app works on a freemium model, with premium subscribers able to access unlimited quizzes, control the types of questions they see and track their progress for £20.99 a year!
7.   UNIVERSITY CRIBS
To create the go-to students letting platform for both students and accommodation providers in the UK!
From dealing with limited time-frames, attempting to negotiate with agencies and landlords, to juggling property searches while studying… there are plenty of issues that arise. And if you've been to university then you'll remember the struggle of trying to find good student accommodation!
Created by Jack Jenkins, Daniel Jefferys, and Christian Samuel – one of Startups' Young Entrepreneurs to Watch – University Cribs launched in October 2016 and attracted 100,000 site hits in its first month of going live. With 150,000 fans across social media channels, the start-up credits its early success to its ability to tailor specific content online to the wants and needs of students that is "By focusing on students as a specific niche, we are able to engage effectively with them. This is an area that our larger competitors [like Rightmove and Zoopla] are unable to dominate as the content does not resonate with their whole of market users."
8.   PERKBOX
Are you feeling the power of perkbox?
The service offers rewards such as free mobile phone insurance and cinema discounts to help companies improve their team's productivity, with major customers including British Gas and Holland & Barrett. In October last year, Perkbox was among a number of startups to secure backing from Sir Andy Murray.aims to do away with David Brent world of the dull and dreary small business with its mission to increase workplace happiness and motivation through the provision of perks!
9.   WE ARE COLONY
Special edition bundles and much more, invest in We Are Colony!
Founded by Oscar-nominated and BAFTA-winning filmmaker Sarah Tierney, who's also a member of the British Screen Advisory Council; Tierney combined her experience as a producer of film and television with an understanding of the massive disruption affecting film distribution and consumer content behaviours.
Not just attracting a legion of fans, with registered users from more than 130 countries across the globe, 100 of which are paying Tierney's venture has also attracted the attention of some high-profile investors including Seedcamp, Firestartr, and the London Co-Investment Fund. In February 2016, tennis star Andy Murray invested on the platform via Seedrs.
10. BRICKLANE
Own a stake in your city!
Claiming to offer the first online Property ISA, Bricklane.com allows anyone to participate in the property market for as little as £100, by investing in a fund of expertly chosen homes tax free!
Bricklane.com has some exciting developments in the pipeline for the next year: it expects to launch in London over the coming months and wants to enable its customers to use Bricklane.com in conjunction with the government's Lifetime ISA scheme. "In it for the long haul", Heawood and Cavill are on a mission to help as many people as possible achieve their aspirations of owning a home.
This post was published on the now-closed HuffPost Contributor platform. Contributors control their own work and posted freely to our site. If you need to flag this entry as abusive,
send us an email
.