Author Leland Jones reveals how he founded a successful company at age 17 and how anyone can succeed as an entrepreneur in "A Journey with Purpose". Leland Jones is an entrepreneur, motivational speaker, philanthropist, leadership instructor, owner of Multi-Motivation and the CEO and founder of T-Quotes, LLC. The most stunning fact is that Leland is only 18 years old!
Jones founded his company, T-Quotes, LLC in 2016 with his trusted team of four friends that make up the executives of the company. In line with the founder's' philosophy of philanthropy, T-Quotes, LLC donates 10 percent of all proceeds to various non-profit organizations and is an official corporate sponsor of the largest student run philanthropy in the United States, THON, based in Pennsylvania. Jones has experienced the entirety of his young life as part of a military family residing in eight different states and most recently in Singapore. He has travelled extensively throughout the Pacific Region, Southeast Asia and North America and has now moved back to the United States to continue his passion for entrepreneurship.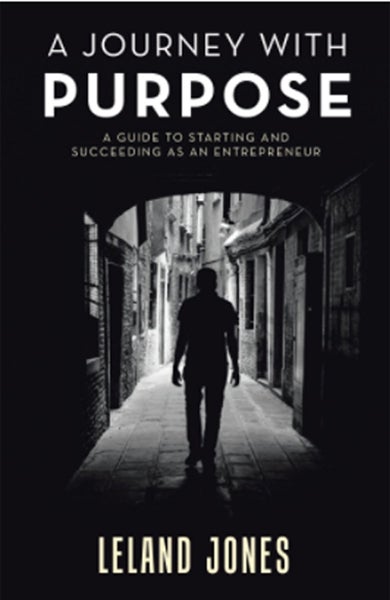 As a young as he is, he has really began his journey and put his success on a fast track by starting at a young age. His most recent accomplishment is the release of his new book 'A Journey with Purpose'. Through his book he claims that it "is intended to provide direction and value to hardworking, driven people. This book is for anyone who may feel they have more to contribute to the world but lack direction on where and how to start and have limiting beliefs or setbacks that are keeping them from reaching their true potential. This book provides simple and easy-to-accomplish tips and ideas that will guide anyone in identifying and pursuing their true purpose." And when you think it couldn't get better, Leland adds that "I think this book will appeal to readers because the biggest question people will ask themselves is 'what is the meaning of life?' or 'why am I on this planet?' and 'A Journey with Purpose' will help answer both of those questions along with tips and tricks to begin the pursuit of their dream life,"
"With entrepreneurship on the rise, more and more people are turning to self employment." Jones expresses. Jones believes that his book is a resource entrepreneurs can use to help them along in their journey. He also wants readers to take away a new understanding of their individual purpose, with practical tips and secrets that will allow them to begin today in starting "A Journey with Purpose."
His book is currently available on Amazon and Barnes and Noble as seen on NBC, ABC, FOX, and CBS
"A Journey with Purpose" By Leland Jones
Hardcover | 5.5×8.5in | 112 pages | ISBN 9781543740912
Softcover | 5.5×8.5in | 112 pages | ISBN 9781543740929
E-Book | 112 pages | ISBN 9781543740905
This post was published on the now-closed HuffPost Contributor platform. Contributors control their own work and posted freely to our site. If you need to flag this entry as abusive,
send us an email
.