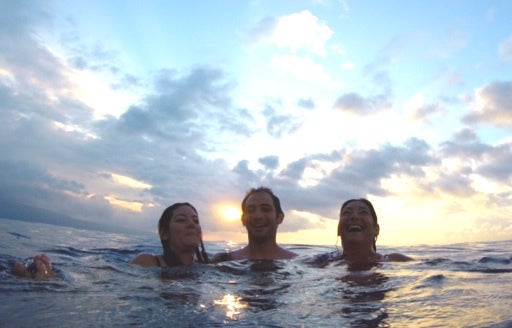 One of the most life-enhancing benefits of traveling is that it makes us wonder. It has the amazing effect of opening up our eyes to see the phenomenal world around us again. It happens every time without fail- we stop to enjoy a vista or spectacular view. We hear a different language or taste a new food. It is with this joyous anticipation that I always look for ways to make the time away not just fun but truly memorable. Over the years, I learned some very specific tricks to insure that my vacation days away really count.
Don't just jump at the first great deal that pops up on a travel website. Doing some research before selecting your ideal vacation location is worth the effort and will help you to find the place that will make your trip best fit your needs and make you happy. This is the time to dream big and push aside all the blocks and obstacles keeping you from seeing that special spot on your bucket list. Doing some research about the weather, the food, activities available and any not-to-be-missed sites will give you a good idea whether this is the right vacation for you.
I recently went to Maui, Hawaii to celebrate my son's 30th birthday and after doing the research, he chose the Ka'anapali Beach area for the close proximity to the town of Lahaina, the direct access to the beach and the reported best weather conditions. We stayed at the Hyatt Regency Maui Resort so we could have a room with an ocean view, enjoy lots of pool and beach time and not have to wander far for top-tier dining experiences.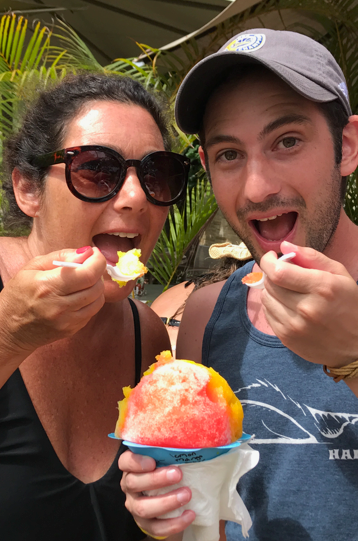 2. Choose the right place to stay
Everyone has their must-haves when choosing accommodations. Figure out what is yours and don't compromise those aspects of comfort or preference that will make a difference to you.
Some people need a king-size bed, some a small balcony, a bathtub or room service. Some need to be walking distance to the main sites and others want peace and quiet. Whatever your need is, make sure you only decide between places that can accommodate your basic need. It isn't always the most expensive place that is the best place for you.
My must-have is a room with a view. We chose our room in Maui with an ocean view. There is nothing quite like an Hawaiian sunset.
3. Make sure they care about you.
This is one of the best tips I ever learned. Look for a place that has welcoming, helpful staff. If the place you are staying truly cares about you having a good experience, it is much more likely you will be happy. I recommend emailing or calling your chosen accommodations before booking and seeing how the staff responds to you. If they are abrupt or unresponsive, it is likely how the service will be when you arrive. It is the small kindnesses in the day to day business that makes a world of difference when on vacation.
Knowing it was a special 30th birthday celebration week, we were welcomed with traditional Hawaiian flower lei's upon arrival at the resort and a happy birthday greeting written in chocolate accompanied by pineapple drinks waiting for us in our room. Now that makes a person feel special.
4. Decide how much you want to spend
This sounds obvious but figuring out how expensive or reasonable a location is helps avoid any big hiccups in your budget planning. Some destinations are a real bargain and you may want to bring lots of items home or even plan a longer stay based on the currency exchange rate. The flip side is deciding how to spend your money if the rate is not in your favor. Some of us want extra comfy accommodations and happy to eat street food while others just want a bed to rest their head but want to try every 5-star eatery. Know what works for you.
I'm all about the location so I figure out where I want to be situated and go from there. I always assume I am going to spend more which leaves me room for that spontaneous massage booking or pricier dinner. We knew we were going to pick a fancy place to eat on my son's actual birthday so we asked around and opted for Lahaina Grill based on all the locals naming it their "special occasion" spot. We were extremely happy with the fantastic food, service and the special birthday dessert!
5. Don't plan every minute
Being a pretty big planner myself, this is one piece of advice I know can really make a huge difference in the way a vacation unfolds. I love to pick one or two places to see and then leave plenty of time to explore and be free.This is where doing a little reading up on your vacation spot can definitely help. If you are a foodie, choose a few highly recommended spots then leave some open days and nights to get the scoop on a local favorite to try once you are there. Some destinations have their must-see stops (do you really want to miss seeing the Eiffel tower in Paris?) but that doesn't mean you need to do an all day tour. Some places have a ton of specific activities to choose from and others are best for just wandering. Leaving time to just be present is a sure way to create space for unforgettable experiences to unfold.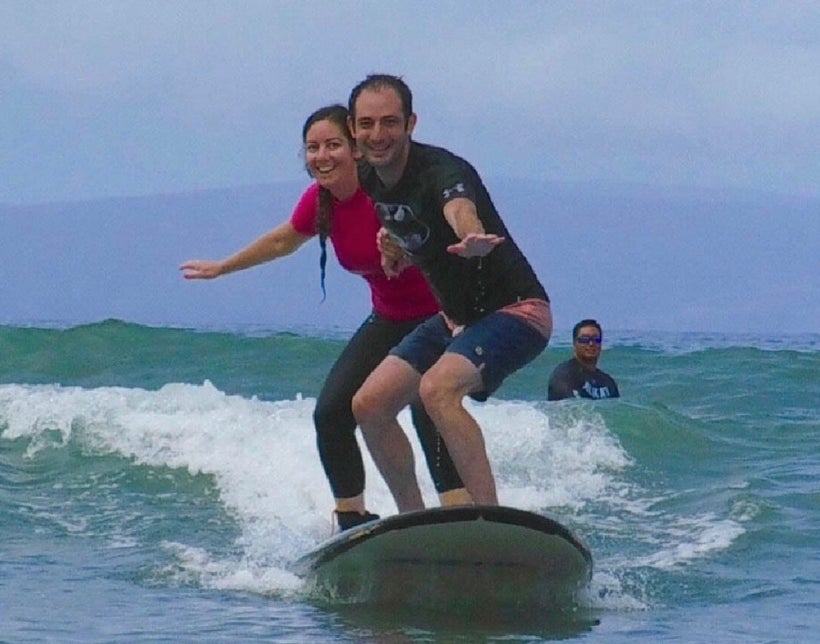 We decided on a balance of outdoor island activities and relaxing beach time so we carefully selected a few special excursions. Snorkeling was tops of our list so we chose a highly rated ½ day snorkel/sail trip with Sail Trilogy that took us to 2 snorkel spots, and served us a BBQ lunch. The staff was incredibly friendly and helpful. We took surf lessons with Aloha Surf School that had everyone standing up on their boards and took a helicopter ride to see the sights with Air Maui. We did the research and only went with the top-rated outfits.
Taking a little time to do some prep before your trip will make your next days of freedom feel just right for you!
This post was published on the now-closed HuffPost Contributor platform. Contributors control their own work and posted freely to our site. If you need to flag this entry as abusive,
send us an email
.