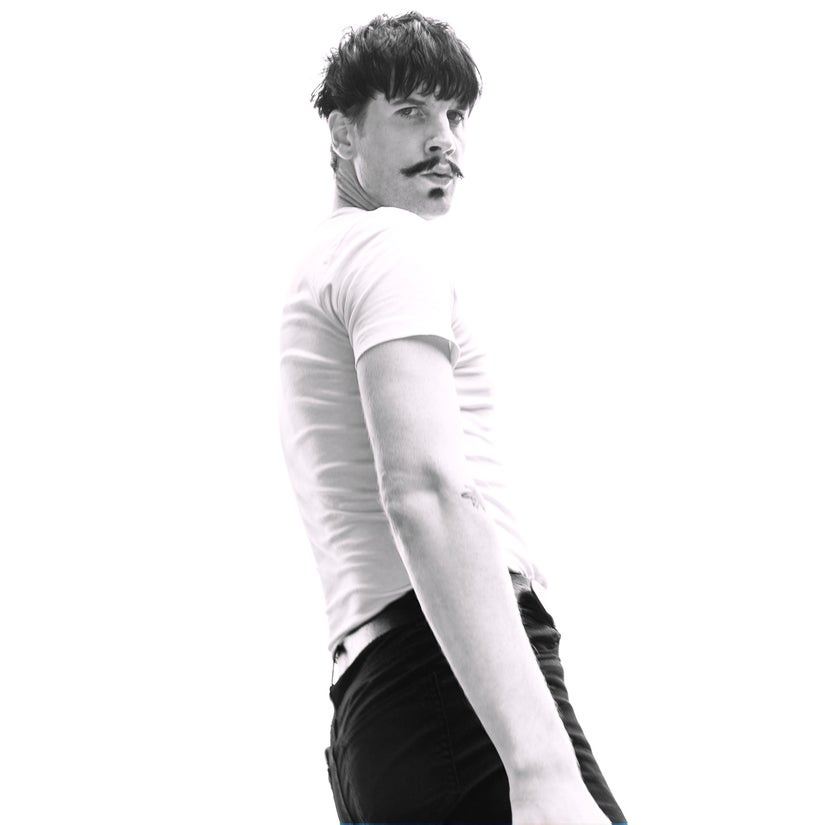 Known for his straight up foxiness – Eric Nally is a fascinating enigma where he's that guy you just want to know everything but enjoy the mystery that surrounds him. If Eric Nally seems familiar to you, you're right – known for being the front man of the band Foxy Shazam and the mustachioed, dancing and grooving Lothario in Macklemore and Ryan Lewis' Downtown along with hip hop dynamos Melle Mel and Grandmaster Caz.
"Ruby" was the first single from Eric Nally's upcoming debut EP premired on Billboard.com which was beautifully co-directed by himself and Jaako Manninen and stars Eric Nally and the song's producer Pom Pom. Ruby. With soaring guitar riffs and it's addictive 80's-esque sound, Ruby is the perfect song to put a pep in your step with an energetic and raw sound that Ruby captivates.
The video for "Believe" is a gorgeous depiction what exists in fantasy and reality– blending fantasy in an organic way . Visually pleasing, Ruby begins and end with lighting that sets the tone for both the song and theme of the video which is theatrically grand and compelling. His performance in the video highlights his larger- than-life personality, truly engaging along with his dance moves and gyrating hips. The lyrics are shiver inducing as well as Nally delightfully sings, "Wake up out of bed so many thoughts running through my head " makes you feel like you're not alone when it comes to personal daily struggles. You can tell that Nally still has an existing appreciation for the lost art of what a music video used to be – telling a story in which the song coincides to.
Nally quotes "Believe is about realizing the irrepressible strength we all have in our hearts and minds. No one is without suffering. We all walk our own paths and, though the obstacles we each encounter may vary, we can find unity in the fact we all possess the power to overcome them. It's not always going to be easy. Sometimes we'll need our friends and family or help of a more professional kind. But, in the end, WE can ALL do it.
Know that you are special. Know that you are loved and know I believe in you."
Keep with the everlasting foxiness that Nally exumes below:
This post was published on the now-closed HuffPost Contributor platform. Contributors control their own work and posted freely to our site. If you need to flag this entry as abusive,
send us an email
.