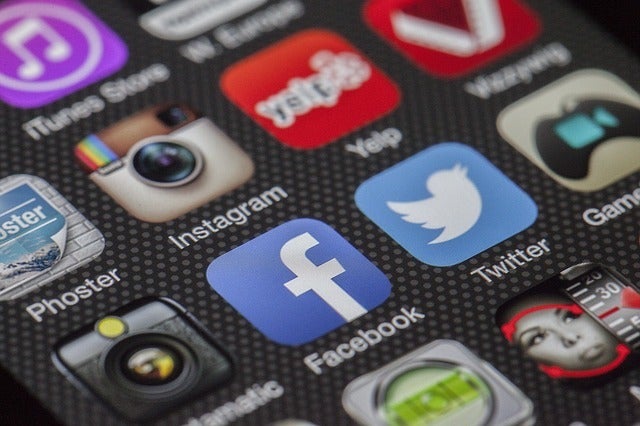 SMBs (Small to Medium-sized Businesses) that wish to succeed in today's rapidly evolving digital landscape must learn to keep pace with developing trends. With more people turning to mobile Internet, it makes sense to look at the benefits of developing a mobile app for your SMB. SMBs need to understand that every change in the digital landscape affects it in some way. Every company has been affected by the changes in the digital landscape, and it is in their best interests to look for any means to benefit from these changes. All that an SMB has to do is study the way potential customers interact with it and then it should use this knowledge to reach its customers in a more effective manner.
Given the fact that almost every mobile user today relies on the Internet to buy and stay informed about new products, it makes sense for SMBs to address the challenges as well as rewards of an evolving digital landscape. Today, every SMB needs to create a mobile app, which consumers can download and use at their convenience. Because it extends the outreach of an SMB, a mobile app has become the best means to brand an SMB.
Why Is a Mobile App Necessary?
A mobile app helps to distinguish an SMB while also increasing its revenues. A mobile app that offers features like mobile shop, bookings and loyalty cards and more will certainly make it easy for an SMB to retain its customers. More importantly, mobile apps also provide customers with a more satisfactory user experience.
SMBs have the option to either develop a responsive mobile website or invest in a mobile app. Developing a responsive website is tedious and costly. Mobile apps on the other hand can be downloaded on user smartphones or mobile devices and they offer the best functionality to improve the branding potential of the SMB.
An SMB that wishes to create a mobile app will do well to use Bobile because with Bobile it is possible for the SMB to publish its mobile app almost immediately across Google Play and iTunes as well as Amazon stores. Bobile automatically creates the initial mobile app, based on certain parameters. What's more, Bobile takes information from Facebook as well as from the SMB's website after which it automatically creates a native mobile app.
Here are six pressing reasons why an SMB should create its own mobile app.
1. Customers buy from you directly
First of all, a mobile app makes it easy for the SMB's customers to buy its products directly from their smartphones. In the process, its customers not only save time but they also get to save their hard-earned money.
2. Motivating your customers
Mobile apps also provide customers with all the motivation they need to keep coming back. Thanks to personalized rewards, the SMB's customers won't want to leave it and hence will become loyal customers.
3. Keeps customers well informed
Mobile apps have the ability to send reminders to customers about scheduled appointments. Thanks to these reminders, customers will rarely if ever not show up when they should.
4. Gather feedback about users
Mobile apps have the unique ability to gather feedback about an SMB's users. Not only that but they also help the SMB grow its sales and solve its customer problems quickly. More importantly, mobile apps make the customer experience more personalized and fruitful. Retaining customers becomes easy when an SMB has its own mobile app.
5. Stay in touch with customers
The nice thing about using a mobile app is that it can help an SMB stay in touch with its customers at all times. It does not matter where the SMB's customers are and what they are doing. A mobile app can help an SMB stay engaged with its customers even when they are not using its app. By observing user actions and choices, an SMB can profit from this important marketing intelligence.
6. Beat out the competition
Finally, a mobile app gives an SMB a competitive edge over its rivals. By being the first to develop its mobile app, an SMB is able to steal a march over its competitors.
This post was published on the now-closed HuffPost Contributor platform. Contributors control their own work and posted freely to our site. If you need to flag this entry as abusive,
send us an email
.