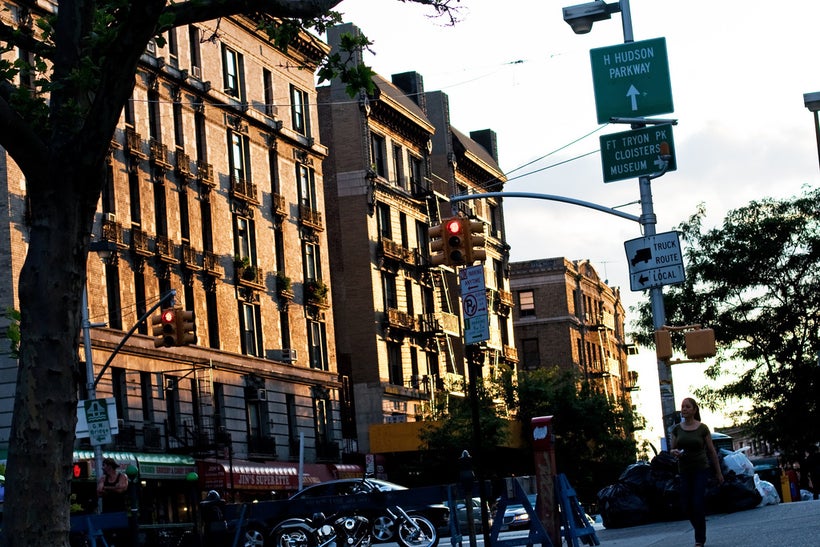 The New York City housing market is a show you must watch. Everyone from real estate developers and investors to home buyers and renters want to know the answer to this question: What will be the new hot neighborhood?
Williamsburg, Brooklyn has made its historic ascent, along with much of the rest of Brooklyn. Ridgewood, Queens has had its moment as a up-and-coming neighborhood. If you bought property in these two neighborhoods back in the 1990s, chances are you've made a pretty penny on your investment.
Knowing which neighborhood will enjoy a housing boom next isn't so easy. But there are trends that can provide clues. Here are four NYC neighborhoods that should see some of the biggest rent increases by 2040:
Even better, you can still get a one- or two-bedroom rental for under $2,000. So, there is plenty of room for these prices to rise—which they will. That's precisely the reason people should move here sooner than later.
2. Washington Heights, Manhattan
Situated on the upper West Side, Washington Heights' boom has already started. And it doesn't look like it's going to stop anytime soon.
With a location above Harlem, Washington Heights is known for its wonderful history and culture. From the incredible Dominican cuisine to sites like the Murris-Jumel Mansion, this neighborhood is a gem that's just coming onto the radar. Washington Heights also has Fort Tryon Park, one of NYC's best natural areas.
Average rent prices in Washington Heights are still below $2,000. The neighborhood's affordability will definitely attract folks that are being priced out of the expensive parts of Manhattan and Brooklyn. Eventually, this will push prices higher and higher.
"According to Bohemia Realty's founder, Sarah Saltzberg. "Washington Heights (and Uptown Manhattan in general) is one of the best investments you can make. We saw it happen in Brooklyn. Washington Heights is next."
This is why now is the best time to unpack your bags in Washington Heights.
3. Kingsbridge, The Bronx
Neighboring Riverdale often gets much of the spotlight for its green space, laid-back atmosphere, and affordability. But Kingsbridge has all the ingredients to become a very popular neighborhood in NYC. That's why the northwest Bronx area has been recognized as a rising neighborhood by experts.
As Krishna Rao, an economist at StreetEasy, states, "Kingsbridge has long been overshadowed by Riverdale in the Bronx, but with new city funding allocated to expand an already robust shopping district and initiate neighborhood clean-up, this is an area that's primed for growth and people are taking notice."
Thanks to the lifestyle Kingsbridge offers, its current affordability, and public projects underway, it's quite likely that people will start flocking here. As more people from Manhattan, Brooklyn, and elsewhere arrive, rent prices will certainly rise. That makes now the time to invest and move to Kingsbridge.
Located east of Flushing and right on Little Neck Bay, Bayside gives residents a lifestyle that's hard to find in popular areas of Manhattan and Brooklyn. The sheer amount of green space is incredible, as places like 46-acre Crocheron Park and 657-acre Alley Pond Park make you feel far away from the concrete jungle.
On top of that green space, with its large collection of single family homes (a rarity in NYC), Bayside is like a suburb. This has already made it an attractive option for families, and will also entice new families to continue to move here.
Choosing the right neighborhood for you
Whether you're an investor or looking to rent, you can't go wrong with any of these four NYC neighborhoods. Since rent prices are most likely going to rise quickly in these areas over the next 10 to 20 years, now is the most advantageous time to look for rental homes in such places. Get there before everyone else does.
This post was published on the now-closed HuffPost Contributor platform. Contributors control their own work and posted freely to our site. If you need to flag this entry as abusive,
send us an email
.