Years ago I remember engaging in a conversation among some co-workers with weight loss being the topic of conversation. I'll never forget when cries of laughter began in response to a comment I made suggesting my desire for a future physical transformation. Shortly thereafter, the last words I remember uttering just as I motioned in the opposite direction, was, "Watch you'll all see. ... One day I'm going to lose this weight, get ripped and make it on the covers of Men's Health and Men's Fitness magazines." Consequently, it was in that moment that set the tone for an evolution of a new story yet to unfold.  
Despite holding a desire to prove the naysayers wrong, one of the first things I needed to do was make it clear to myself that my choice for change was actually for me and no one else. Contrary to what others might assume, I operated under a different notion that it would make more sense to spend my time investing in getting better, not getting even. To my surprise, it empowered me to center more of my attention on the resources available to me to achieve the success my heart desired.
Oscar Award-winner Denzel Washington once said, "Dreams without goals remain dreams, just dreams, and ultimately fuel disappointment." I totally agree with his words of wisdom. This is why I knew that mapping out a plan was a key to success. I hadn't experienced obesity to this extent during any other stage in my life before. Furthermore, I never experienced a weight loss transformation prior to this period as well. And I knew that any natural transformation does not happen overnight. But amid plotting out my goals on a vision board and setting aside time each day to visualize it becoming a reality, I eventually gained enough confidence to know that one day destiny would unequivocally rule in my favor.
Just like any other physical transformation, the two essential components that required my attention were having a healthier diet and an exercise regime. I must admit that the mental transition alone during the process of going from a sedentary lifestyle (with really poor eating habits) to advancing toward what some consider a "health nut extraordinaire" kind of a status, came with many challenges. But it took a deep determination from within to stand tall and persevere. This approach was encouraging and really paved the way for the Universe to intervene and shower down blessings accordingly. Perhaps this could explain how my appreciation for healthier foods and a passion for fitness both manifested tremendously. And in spite of all the past ridicule, I eventually earned a new body with results that speak for itself.
Not too long ago, my nephew and I took a trip up to New York City. Within the business district of Manhattan and just blocks away from where the Twin Towers once stood, we were welcomed into the studio of Men's Fitness magazine to film a feature on my 150 pound weight loss transformation. As the lights shined bright upon my eyes while the cameras focused on my face, I realized something rather enlightening. My time there marked yet just another pinnacle of my success. I took a deep breath, closed my eyes and said to myself, "This is one of the moments that once was said to be impossible, and here I am."
A month later, I was then featured in June's issue of Men's Health magazine. So I say this and say it humbly: There is truth in the power of one's words, will and determination to succeed.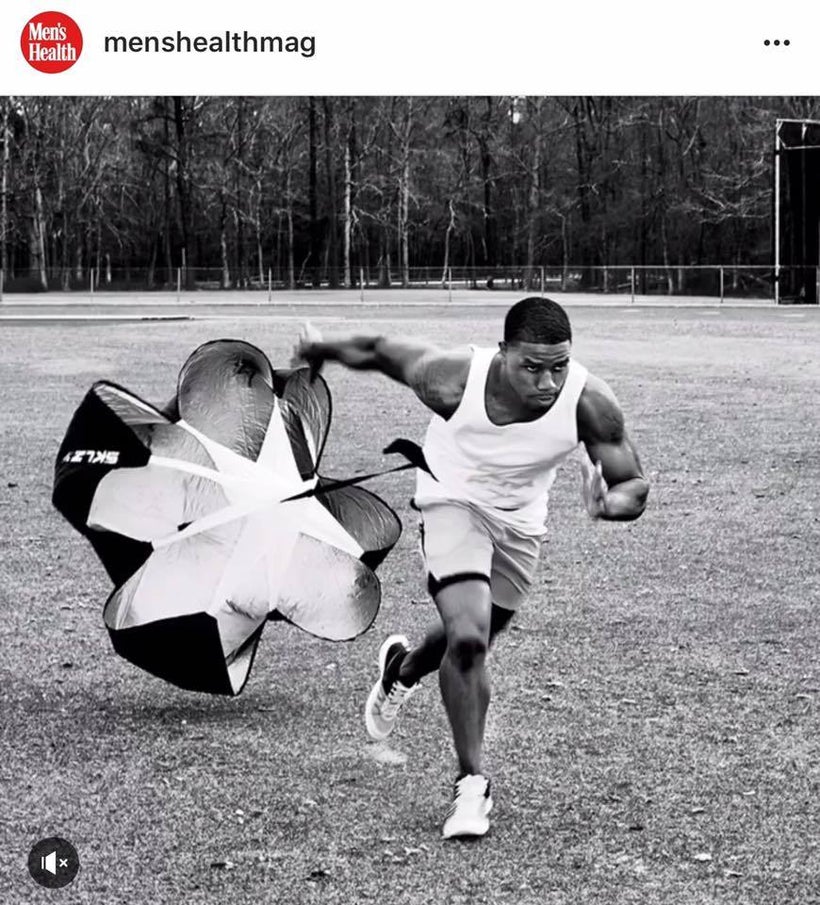 Lionell Dixon is an author and motivational speaker from South Jersey. He is the oldest of three children raised by his mother, Caroline. Besides growing up and having to battle tough kids in his neighborhood, he also experienced battles with obesity into his adulthood. Even as the odds were set against him, he focused on investing positive energy, which led him to achieve an inspirational 150-pound weight-loss transformation. To date, his life story has ignited a strong passion for helping others who feel lost and are without hope to come out of the shadows and find enough courage to seek and achieve their dreams. His positive message and success story have had a tremendous impact on thousands of lives across the world.
Since his transformation, he has competed in bodybuilding competitions with the hope of being a positive example to all others aspiring to achieve the body of their dreams. Lionell, also known as Lonnie Fresh, wrote his first book titled Out of the Shadows which was released in 2016. He then wrote a cookbook, The 150 Fresh System. Lionell believes that one must conquer the mind in order to finally be set free of mental self-enslavement. So far, he has been featured on ABC with Philadelphia's Ali Gorman, in Real Health magazine, Healthy Black Men online magazine, the Press of Atlantic City, Men's Health magazine, and in a feature film with Men's Fitness magazine in New York City.
Follow him on IG: @lonniefresh84
This post was published on the now-closed HuffPost Contributor platform. Contributors control their own work and posted freely to our site. If you need to flag this entry as abusive,
send us an email
.