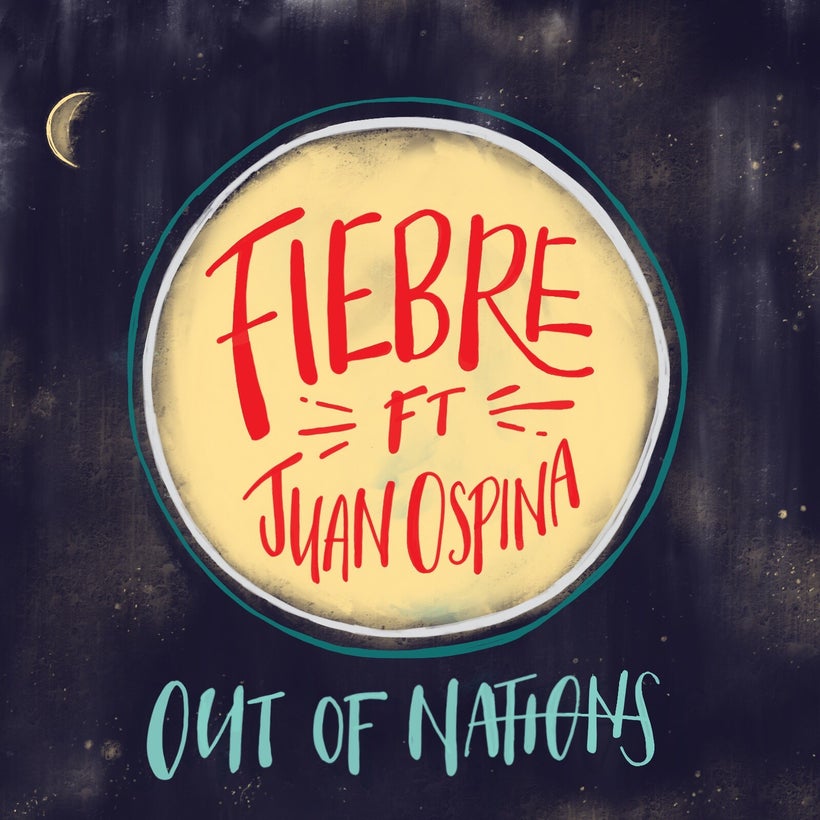 Out Of Nations releases their second single August 25. It's called "Fiebre," and it's lit! "Fiebre" features Juan Ospina of M.A.K.U. Soundsystem. Out Of Nations is a six piece band made up of: Lety ElNaggar, who plays reeds; Jonas Cambien on keys; Christian Tschuggnall sits in the pocket; Ayman Mabrouk handles percussion; Charis Karantzas plays guitar; Thomas Stieger on bass; and Khalil Chahine is producer and engineer.
Out Of Nations is "a dream for a future world where people take each other as humans before they see each other as members of a certain nation." And "Fiebre" echoes Lety's memories of the Mexican/Latin music she grew up with and later performed with bands like M.A.K.U. Soundsystem in New York.
Like the eclecticism of its members, Out Of Nations' sound is diverse, blending elements of electronica, funk, pop and jazz, along with traditional constituents from the music of Latin America and the Middle East.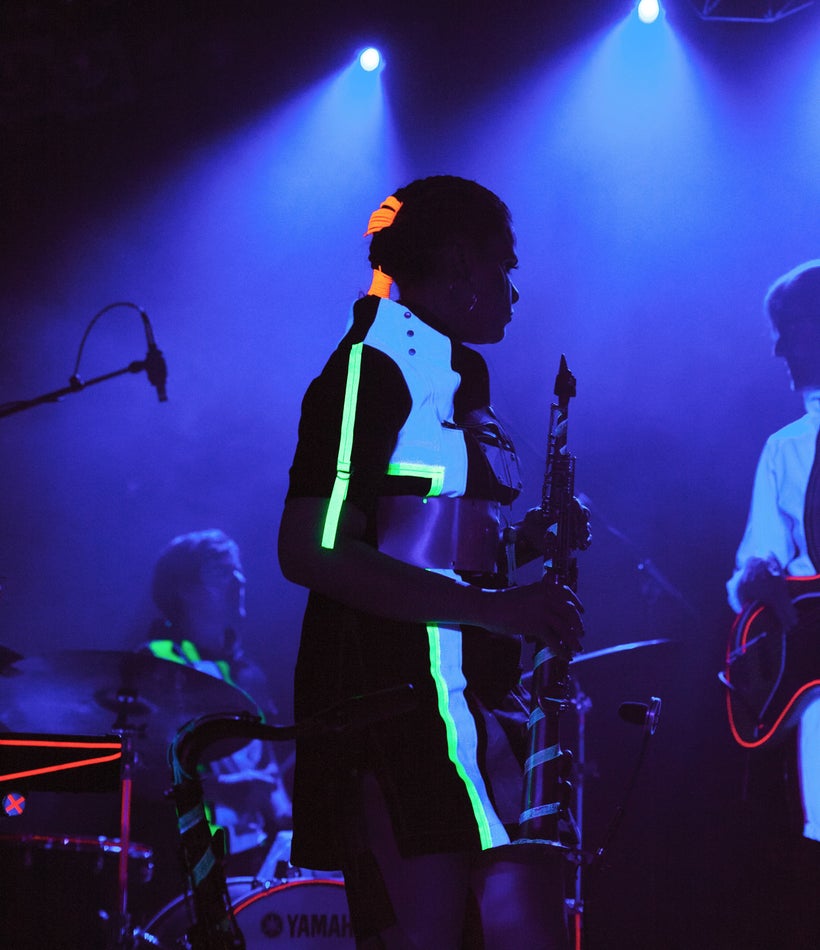 "Fiebre" opens with a contagious, solid Latin groove made up of percussive elements and drums. As the reeds enter a chime functions as the transitional announcement. It's delightful and advises listeners' they are in for a treat. The superb, flowing Latin melody rides the rhythmic groove. Ospina's vocals provide a relaxed, effortless sonic element that exudes friction, a friction that contrasts sublimely with the music. The melody escalates, emanating a big band/orchestral quality shimmering with depth and harmonic layering. As the melody mitigates, a delicious guitar enters, providing glistening Latin licks. A divine clarinet follows, warbling above the emerging background harmonics. Karantzas' guitar accents add a sparkle of brightness throughout the tune, as do Tschuggnall's brilliant cymbal crashes. And Lety's virtuosity on the reed instruments goes to an extreme and beyond and becomes almost tenderness.
The overall feel of the tune is barely restrained flamboyance, as well as sonic texture against sonic texture, crisp percussion contrasting with the wonderful flavor of the reeds, the colorful sounds and arrangement of each instrument precisely placed. The aural tinctures and essences mingle together creating an integrated instrument of musical expression. And of course, all this musical beauty is possible only because the band is so tight and supremely talented. Frankly, "Fiebre" is an astonishing piece of music that ignores every precedent. It's that good.
Out Of Nations has it going on! I offer encomiums and congratulations to the band for producing such a magnificent piece of music. I simply cannot praise "Fiebre" highly enough. If you miss downloading this one, you are doing yourself a disservice.
This post was published on the now-closed HuffPost Contributor platform. Contributors control their own work and posted freely to our site. If you need to flag this entry as abusive,
send us an email
.