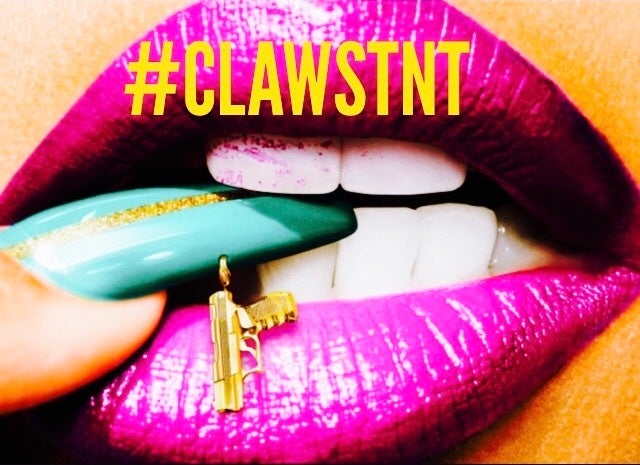 "Claws" starring Niecy Nash is the best series TNT has premiered since "Cold Justice" (World Famous CSI Yolanda McClary) in 2013.
"Claws" is everything "OITNB" wishes it was and could be.
"Claws" is dark comedy that uses dramatic elements to create comedy in the most dire of situations and circumstances. The writers and producers are skillful at taking full advantage of the cast's strengths and using comedy is way that rarely happens on television.
"Claws" cleverly explores the lives of five manicurists who "accidentally" or maybe "on purpose" become involved with organized crime in Florida (I don't like giving away major plot points or details in my reviews. The hope with any review is that it encourages readers to watch the series).
As Desna Simms the heart and soul of "Claws" Emmy® Winner Niecy Nash ("Clean House", "Getting On) is an absolute revelation, she delivers a performance that should be celebrated. She better win the Emmy in 2018 Lead Actress in a Comedy Series.
Two (2) time Emmy® winner Karrueche Tran ("The Bay, The Series", #Bayhem) is the breakout here, her performance as Virginia Loc is completely uninhibited and gives us an actress who isn't afraid to go deep and bring empathy to a character who isn't necessarily very lovable but develops a heart of gold and is somehow completely captivating. While her performance might be too raw for more traditional Emmy® voters next year, it should not be overlooked for Supporting Actress in Comedy Series.
The brilliant chemistry between Niecy Nash and Karrueche Tran gives season one (1) some of the best scenes.
Emmy® winner Carrie Preston has become an audience favorite over the last decade with her work on "True Blood", "The Good Wife", and The Good Fight", on "Claws" she is once again Emmy® worthy as Polly, who is fiercely loyal to Desna even with Polly battling to overcome some seriously bad choices.
Rounding out the main cast are Judy Reyes ("Scrubs", "Devious Maids") as Ann and Jenn Lyon ("Justified", "Saint George") as Jennifer both deliver solid performances.
All ten (10) episodes of season one (1) have aired and you can binge "Claws" now via Amazon, TNT on demand, Apple TV, or Microsoft TV. TNT announced "Claws" has been picked up for season two (2). #BingeClaws
This post was published on the now-closed HuffPost Contributor platform. Contributors control their own work and posted freely to our site. If you need to flag this entry as abusive,
send us an email
.