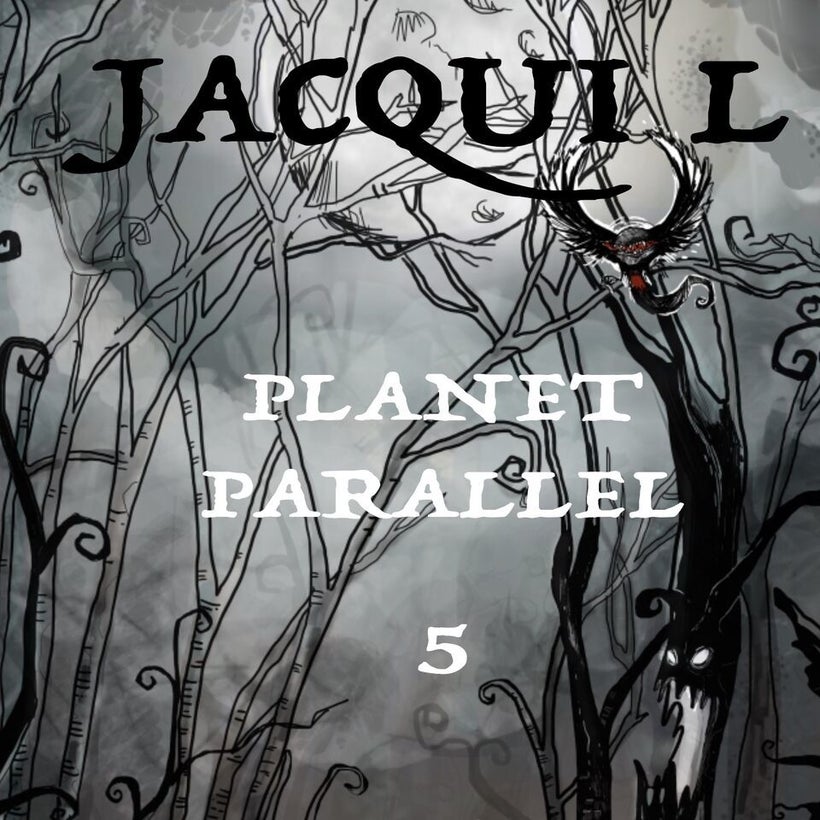 Jacqui L recently dropped her debut album, call PLANET PARALLEL 5. According to her official bio, Jacqui L is a scorpion-like creature from the planet PP5. She plays keyboards and sings. In another dimension, Jacqui L hails from Sydney, Australia.
Stylistically, Jacqui L blends elements of progressive rock, progressive metal, pop, R&B and jazz into an entirely new paradigm of music. It avoids the weirdness of experimental rock, yet delivers sonic textures with neat recti-linearity mingled with elaborate harmonics.
PLANET PARALLEL 5 (PP5) contains ten tracks. "Happy Birthday" is an eerie-sounding nursery rhyme appropriate for a movie like Nightmare Before Christmas. It's really strange and really good. "Frankenstein" rides an exotic sounding melody composed of elements from Disney's Arabian Nights, prog rock and pop. The melody is bright and dark simultaneously, emanating an orchestral feel. Jacqui L's vocals resemble spectral sonic gesticulations, like something out of a cosmic Neronianism.
"Rich Man" begins with a rock groove, guitars and keyboards; the melody rides the keys and guitars, exuding a thrumming prog rock flavor that floats with a dreamy quality. Bright chimes sparkle harmonically, adding depth, while Jacqui L's inimitable voice warbles over the music. "I'll Covet" begins with a dark groove, followed by Jacqui L's mesmerizing voice, full of opaque resolves. The prog rock melody is unhurried and laid-back, initially; then gathers a robust heaviness as thick guitars enter; then finds a middle sonic ground. I like this one very much.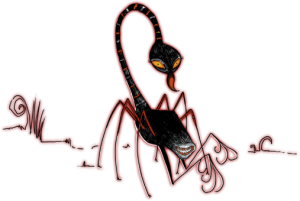 "Cold" starts off with a cool jazz intro that segues into an industrial-sounding melody rife with a classical jazz influence and psychedelic components. The vocals consist of cartoonish "la, la, la, la, la," riding on top of the music. "Decaying Orbit" establishes a pop flavored prog rock melody with tempo and rhythmic alterations that complement rather than detract from the music's flow. The tune exudes a movie theme essence, at times; at other times, the essence is daintily delicate. "Under The Noise" opens with an industrial prog rock aroma, deep and dark and soft, all at the same time. The melody rides dark radiant guitars complemented by the muted brilliance of the keyboards. This is one of my favorites because of the subterranean rhythmic elements.
"Could Be" offers diffuse melodic seasonings: Latin R&B, country-delic and progressive rock. The various effects finance a dreamy, metallic melody shimmering with viscous intensity. "Could Be" could be the best song on the album. "Stroke It" starts off with galloping guitars and keyboards. A subdued jazz/R&B melody riding a prog rock matrix emerges with cool elegance. The melody on "Distraction" oozes the feeling of sour amusement and floating triumph. The melody flickers like candlelight backed by layers of prim sonority.
Jacqui L's voice deserves special attention, simply because it's so good. It's delicate yet powerful, rich yet vulnerable, resonant yet reedy, reminding me of a buffed-up version of Cindy Lauper, with more range and clearer tonalities. In other words, it's a unique voice, pleasing to listen to, yet hecka-different from other female voices. In short, I really like it.
Jacqui L has it going on! PP5 is a grand album, full of contagious, de-rezzed progressive rock melodies, superb instrumentation and Jacqui L's inimitable voice. The music is totally distinctive, while remaining faithful to its prog rock foundation, which means enjoyably listenable. You don't want to miss PP5. It's unique and excellent.
This post was published on the now-closed HuffPost Contributor platform. Contributors control their own work and posted freely to our site. If you need to flag this entry as abusive,
send us an email
.