East Africa is full of inspiring powerful change-makers transforming their communities. Our goal at The Pollination Project, is to support grassroots leaders through our grant-making process no matter where they are located. We know some of the most needed projects are often isolated and quite difficult for us, as foundation, to find and fund. But, it is in these rural areas that our small grants of up to $1,000 or less go such a long way. How do we fund in areas where our core staff does not live and is not familiar with the area?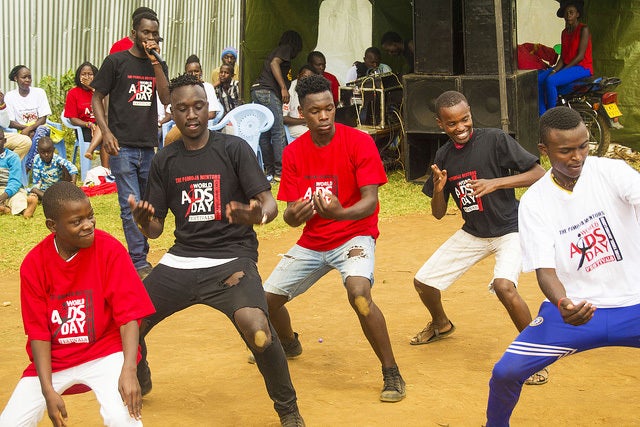 We have a unique relationship-based grant process that was created and headed by a group of fellows who are also previous grant recipients of The Pollination Project. They are from East Africa and it is them who nominates and funds grassroots changemakers across Kenya and Uganda. Once the projects are funded, fellows work with the projects, offering mentorship and support with project management and building their connections to further their work. This relationship-based funding ensures that processes are culturally-relevant and the impact is long-term.
The projects highlighted below are located in rural areas and are geographically and technologically marginalized. These types of efforts rarely receive funding from other international foundations due to their physical and technological isolation yet we believe that the people in the margins, when empowered, can make the biggest impact.
Despite the barriers, the projects are creating pathways to educational opportunities for children and youth, training youth and community members in sustainable farming practices, helping youth build technological and renewable energy skills, and helping youth improve their livelihoods by building significant income generation skills.
The Pamoja Project is an "oasis in the desert" which provides hope for a better future for youth living in Langas Estate, the largest slum in Eldoret Town, Kenya. Lameck Oluoch is committed to creating safe learning spaces by establishing a community resource center that will offer library and computer services.
Mama Leunorah has devoted her life to ensuring that vulnerable children gain access to education. Her approach towards helping at-risk children goes beyond the books - she supports the reunification of families as a way to stop children from becoming orphans.
Ann Otieno knows that pregnancy can have severe consequences on teens who do not have a strong support system. The New Beginnings Crisis Pregnancy Initiative provides girls with psychological counseling, life skills training, entrepreneurship empowerment and medical referrals.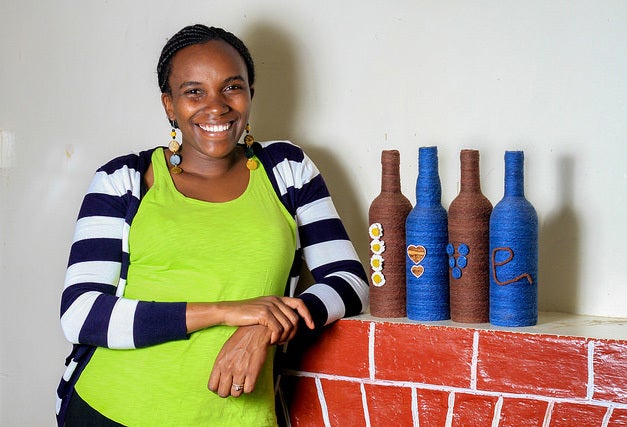 Maureen Aum - a 22 year-old single mother - uses Sack Gardening as a counter to mainstream agriculture, which poses a threat to water and soil resources. Her Sack Gardening project trains youth on setting up small sustainable farms to feed community members, help them generate wealth, and conserve natural resources.
Based in Kenya's largest and poorest slums, the Zama Zama Dance and Development Centre uses dance and other art forms to involve youth in helping themselves and their community. The Centre engenders broad social-economic development and social change by linking arts to community development activities such as slum garbage cleanups, environmental improvements, menstrual hygiene awareness and HIV/AIDS prevention.
The Sele Energy Venture supports women to train 10 women to set up a small and renewable energy social enterprises that will allow them to sell and distribute solar lamps and energy-saving cookstoves.
Joet Ntale, a blind musician and instrumentalist who is self-trained in computer application and ios software for blind computer users, uses his music to sensitize the public about equal rights, love and disability awareness. Joet's centre will offer computer skills and ios software to marginalized groups of people.
Stephen uses football to engage marginalized youth in a community with biting poverty and high unemployment rates. Through his initiative, Steve will purchase water storage tanks and farm tools to support youth in farming fruits and vegetables to support themselves and their families and stay away from illicit activities.
Livingston Mbaru and his co-leader Dadi Kesi, have devoted themselves to conserving the environment, ensuring healthy fish habitats and cleaning the ocean. Mazingira Conservators works to enhance the locals' capacity to conserve their natural resources, improve their livelihoods and advocate for social justice.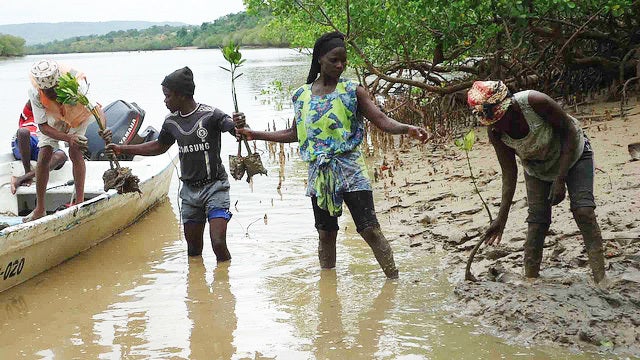 The aim of the Longo Ghetto Kleeners is to create self-employment and a conducive environment for local people to improve their livelihoods while advocating for environmental justice. The group has devoted itself to collecting garbage, cleaning public space, eliminating diseases and engaging youth in garbage collection and dumpsite cleaning.
The United Rural Women Food Pantry in Tororo & Buteleja districts is a community-based project designed by mothers and widows to courageously address the challenges of food storage, preservation and management at household levels.
This post was published on the now-closed HuffPost Contributor platform. Contributors control their own work and posted freely to our site. If you need to flag this entry as abusive,
send us an email
.