Five Series Every Career Girl Should Be Watching Now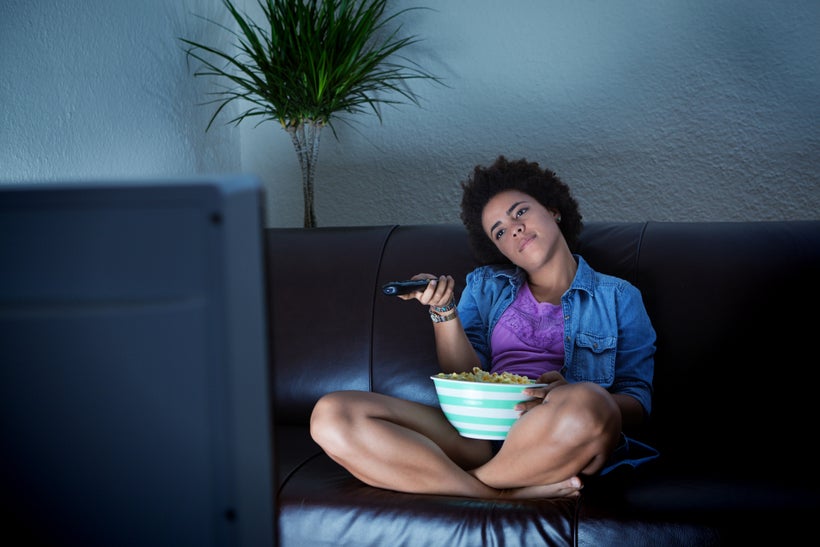 Tune in to any one of these five series to be transported to a world brimming with Black girl magic and dopeness to spare. These are the top five series every career girl should be watching now. Check out my list below and act accordingly.
Being Mary Jane is BET's first hour-long scripted drama played by Gabrielle Union – the consummate "Black girl crush." Mary Jane Paul, a successful news anchor is equal parts stylish and smart, and she seems to have it all – except when it comes to love. Mary Jane struggles with the familiar narrative of trying to balance her love life and her career while keeping her extended family afloat, as well as her self-sabotaging ways in check. Her seeming ineptitude at choosing friends—men and women—who are good for her will give you a front row seat to life lessons we could always stand to have repeated. And her obsession with all things expensive, shoes and clothes, cars and homes, as well as handsome men – oh, and the sticky notes scribbled with quotes plastered throughout her home – will leave you wanting more. Check out Season 4; it's out now!
Insecure, HBO's 2016 breakout series, still has #TeamIssa and #TeamLawrence fans raving and craving more from Season 2. The series is partially based on the life and experiences of creator Issa Rae's popular web series Awkward Black Girl. That web series began as a passion project on YouTube and quickly gained a massive following and the attention of industry heavyweights, ultimately catapulting Insecure to success. I mean, if you haven't heard of Issa Rae by now, you've probably been under a rock the past few years.
Insecure depicts the life of the modern-day black woman—her career and dating struggles. Although the themes are tried and true for sitcoms, creator and lead actress, Issa Rae gets it right every episode. The series follows the lives of best friends Issa and Molly, played by the hilarious Yvonne Orji, through their struggles with love, dating, career micro-inequities and a variety of social and racial issues that relate to the contemporary Black female experience. And the unraveling relationship of Issa and Lawrence, played by the amazingly talented and super hot, Jay Ellis will have you hooked. The series is the real deal and Season 2 just started.
A new series—that I'm O-B-S-E-S-S-E-D with—The Bold Type, centers around three Manhattan mid-twentysomething millennials navigating the start of their careers. Writer Jane, social media director, Kat and executive assistant, Sutton played by ‪Katie Stevens, Aisha Dee and Meghann Fahy are fiercely ambitious, rising stars in their respective niches at Scarlet, a global women's magazine loosely reminiscent of Cosmopolitan. This series is contagious and familiar with episodes addressing feminism, ambition, love, sexuality and career. I dare you to watch and not find yourself. . .addicted. Thanks to the app Freeform (formerly ABC Family) you can watch this series in the palm of your hand.
Disappointingly, Netflix has announced it won't be continuing Girlboss. Yet, Season One is full of enough gems to get you through 2017. Loosely inspired by Sophia Amoruso's best-selling book #Girlboss, this series follows the rise of Amoruso's multi-million dollar fashion empire, Nasty Gal. If you are an entrepreneurial career girl who just doesn't see herself slaving away at a 9-to-5, this series will inspire you to follow your heart.
Britt Robertson plays the starring role of Sophia, a rebellious, broke, free spirit who decides to start selling vintage clothing online only to discover she has a ruthless inner business woman that will stop at nothing to win. Honestly, Netflix was probably right; we don't really need a season two because we know how the story ends. And if you don't, you can pick up Sofia's Book #Girlboss at your local bookstore. This series is binge watching worthy for any Netflix and Chill weekend.
The Incredible Jessica James
A Netflix film that I'm fingers crossed, willing into an extended series existence, The Incredible Jessica James, is for every Black woman, but especially the creative girlbosses in non-traditional careers. This one is for the women who struggle with balancing passion with adulting.
The main character, Jessica James, played by the amazing Jessica Williams, a former Daily Show correspondent and current co-host of the 2 Dope Queens podcast, is charming and witty. She effortlessly embodies the travails of a struggling playwright dealing with a broken heart, a horrid Tinder date, and a woman full of disdain for modern social constructs. In my Jessica James voice, this show is "tight"!
So, that's it! Change the batteries in your remotes and settle in for some real life career and love lessons from these on-screen girl bosses.
This post was published on the now-closed HuffPost Contributor platform. Contributors control their own work and posted freely to our site. If you need to flag this entry as abusive,
send us an email
.