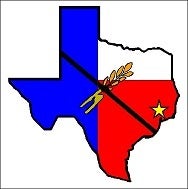 It sounds like a travel motto, but it's true. The nation's attention is focused on getting help to friends, family and colleagues in our second largest state and fourth largest city. Getting food to evacuees and people stranded in homes is paramount, and for people with celiac disease, that can present some extra challenges.
"Celiacs can survive on meat and vegetables and fruits, that's what we eat. People can get that at the grocery store—if they can get there." says Kathy Enos, Director of the Gluten Intolerance Group of North Texas (www.dfwceliac.org), which serves the Forth Worth and Dallas area. "But as far as getting pre-packaged or processed gluten-free food to people, it's just impossible right now. The roads are impassable, and there's no way to get the food to the people who need it right now."
For evacuees at shelters and large rescue stations, food provided is often gluten-filled. Dry goods such as bread, crackers, cookies and pasta are a good way to feed large numbers of people, and they don't need special storage. "I guess they can eat peanut butter if they get that at the shelters, but they can't eat the bread, that's for sure," said Enos.
Members of the national celiac community are working behind the scenes to set up a distribution system to get gluten-free food and donations sent to area food banks and then to the people with a medical necessity to eat gluten-free. Janet Rinehart is the director of the Houston Celiac Support group (www.houstonceliacs.org), which is Chapter 25 of the National Celiac Association. She provided a grim update on the latest from her Houston neighborhood:
"There are so many subdivisions flooded, and the roads are impasaible. We can get to a Kroger's (grocery story) that is open 9 to 5. Some friends in a nearby subdivision closer to the bayou are trying to get a boat to take them near our house and stay with their 3 dogs. Two reservoirs are letting water downstream to get to Buffalo Bayou, and many more homes might flood.
"It is impossible to get GF specialty food to anyone. If they can get to a grocery store, they can eat meat, poultry, fruits and veggies. The biggest shelter is the George R. Brown center in downtown. I'm sure they need food. Again, no one can get there very easily."
As leader of the NYC Celiac Meetup Group, Erin Smith coordinated efforts after Hurricane Sandy to get gluten-free food to those in need and is one of many who are offering their assistance in coordination efforts. For people without power after that hurricane, volunteers from the NYC group offered shelter and safe meals to people in need. "A hot shower and warm, gluten-free meal can go a long way," said Smith.
Rinehart said that it's not raining much there now, but more rain is expected as Hurricane Harvey lingers to drop its record amount of rainfall in the Houston area. "It's one of the worst things we've ever seen," said Enos, who added, "My husband says that's why we don't live near the coast.
For those interested in donating to the gluten-free food effort for Texas, follow up information will be made available at celiac support group organizations around the country, including The National Celiac Association (www.nationalceliac.org), and social media sites, including Facebook: Center for Celiac Research and Treatment; Twitter: @CeliacResearch (at MassGeneral Hospital for Children, Boston, Mass) and other web links.
And FARE provided an update on food allergy friendly donations to Texas foodbanks:
This post was published on the now-closed HuffPost Contributor platform. Contributors control their own work and posted freely to our site. If you need to flag this entry as abusive,
send us an email
.