Kohli Calhoun is dropping Take Me Away, her full-length album, on September 15. Hailing from Brooklyn, Kohli Calhoun traveled a long road to this point. Set to release her debut album nine years ago, the project evaporated. Kohli withdrew from the world of music for six years, but eventually her passion for music plugged back in and she started writing again. And like a mythical musical Phoenix, Take Me Away announces her resurrection.
Stylistically, Kohli's music falls into the art pop genre, blending elements of pop, art and popular culture, along with symphonic surfaces, into sublime sonic expression.
Take Me Away contains nine tracks. The first track is "A Beginning," a short delicious, choir-like a cappella concoction of dreamy, layered voices. "Zebedee" combines a new wave melody with a light psychedelic feel that emanates forth with a stream of consciousness sensibility. Kohli's vocals, rife with breathy hyper-femininity, roll with liquid sonority. A pulsating synth adds depth and contrast, as industrial sounds cascade underneath.
The title track delivers a tender, delicate flowing melody, riding on the keyboards. The melody exudes a laid-back pop flavor. Kohli's high-pitched vocals are backed by bright background vocals that shimmer with luminosity. It's a compact, beautiful song. "Bravest Name" offers a nursery rhyme-like melody transitioning to a subdued symphonic texture glowing with intersecting sonic themes. Muted strings and an acoustic guitar play off one another with a quixotic attitude.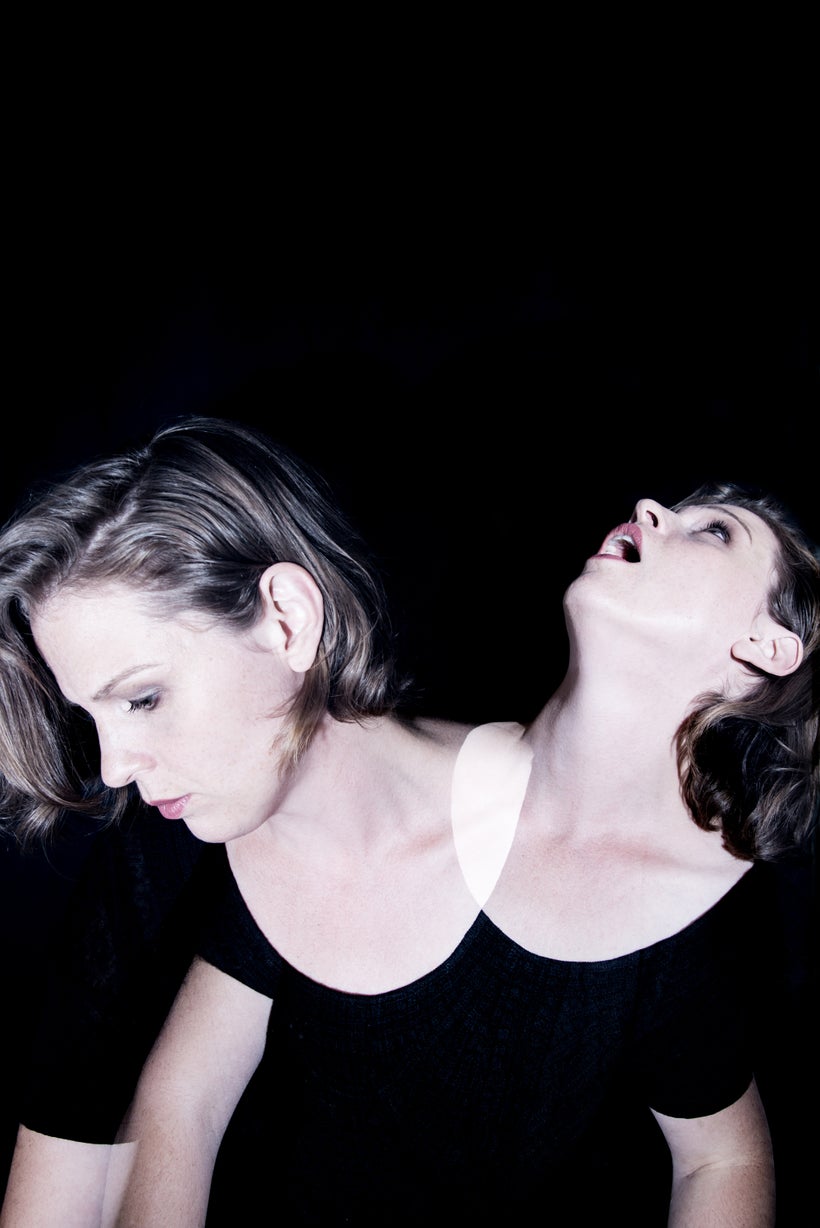 "Jackson" offers a baroque essence, combined with undulating synths and strings that give the tune a complacent acquiescence, a small delightful spark of life. The melody almost tiptoes elegantly with an easy intimacy, as Kohli's dulcet voice hovers richly, yet lightly above. "Private Patterson" starts off a cappella, followed by the entrance of Kohli's voice and a vivacious guitar. The melody exudes a pop/balladic flavor that's more conventional, but still very remote and eclectic, like an old epicene. Tempo changes complement the character of the tune. This might be my favorite song.
"Return This Love" features an industrial groove that's almost imperceptible, upon which the melody rides. Shushing sounds issue forth from the background, as Kohli's delicate voice alludes to a carefully controlled sing-song quality. "Phantom" is another personal favorite; the melody blends slow electronic sibilance with a dreamy pop element, giving the tune a curious field of suppressed, austere energy that sinks into your soul. Kohli's voice provides a node of gracious sonic quality, like the merging of a dream and a prayer.
The last track on the album is "Snares," which emanates a SoCal soft rock and new wave pop melody. The melody rides a gentle acoustic guitar as Kohli's voice gives breath to an intense love song delineating the snares laid by human emotions. The background vocals add a diaphanous veil of sonority. A clean, beautiful piano takes up the thread of the melody, allowing the music to sparkle with verve.
Kohli Calhoun has it going on! Take Me Away is a brilliant art pop album, one that amalgamates cool, minimal melodies into passionate apostrophes. Kohli's songs exude an artistic aura of palpable soft dynamism that's not only unique, but pregnant with sonic symbolism. Don't miss this one!
Pre-order Take Me Away here.
This post was published on the now-closed HuffPost Contributor platform. Contributors control their own work and posted freely to our site. If you need to flag this entry as abusive,
send us an email
.