This week is the start of the ambitious project initiated and funded by The Getty - Pacific Standard Time: LA/LA, an exploration of Latin American and Latino art in dialogue with Los Angeles. PST: LA/LA consists of more than 70 exhibitions at various cultural institutions from San Diego to Santa Barbara. But today, I want to talk about two particular gallery exhibitions that are part of this project.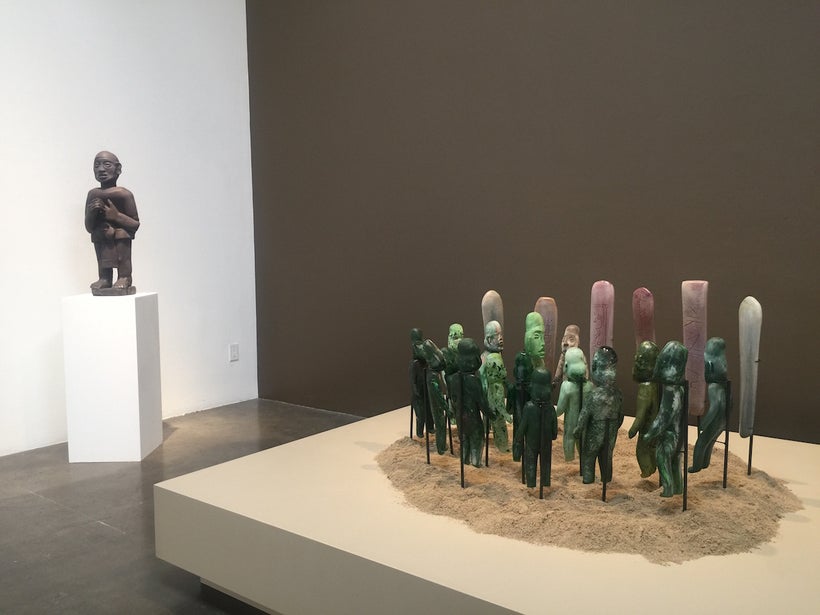 An elegantly installed exhibition by LA-based glass sculptor Jaime Guerrero, Contemporary Relics: A Tribute to the Makers, at Skidmore Contemporary Art in Bergamot Station, has the appearance of a carefully designed museum exhibition. And, if you enter it without any preconceived ideas of what you are going to see, your first impression might be that you are looking at exquisite examples of pre-Colombian ceramic sculptures.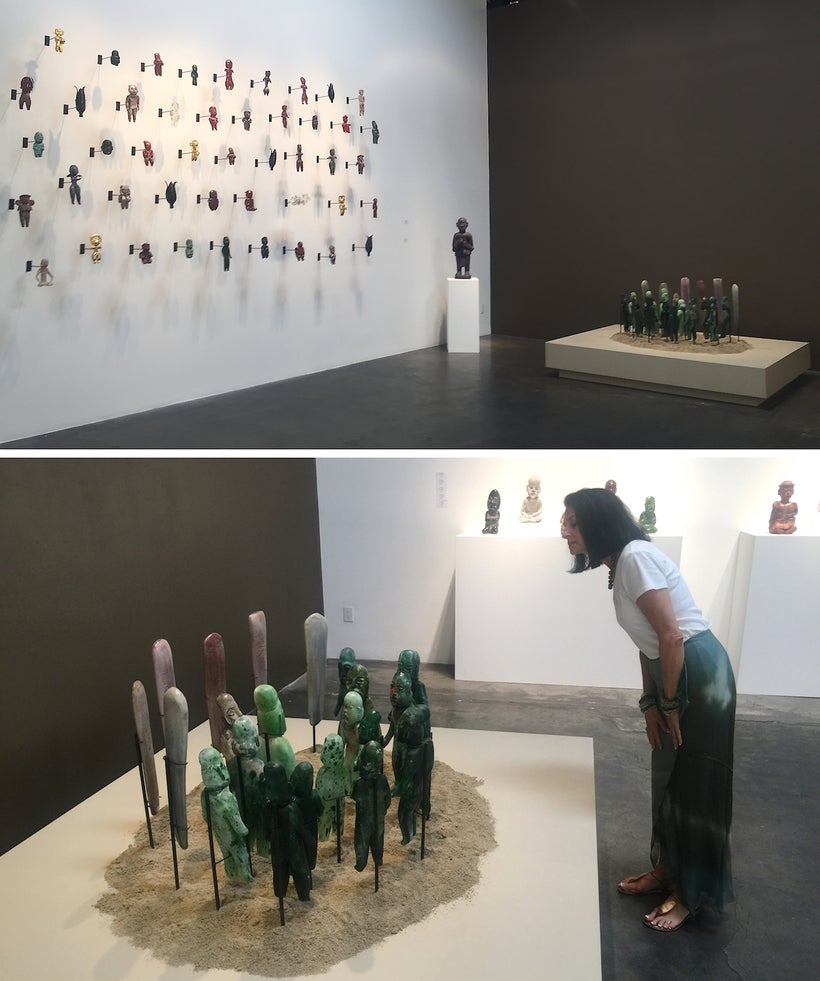 Reading the gallery's brochure, I learn that most of the sculptures that inspired this exhibition are of the Olmec culture of the "Pre-Classic period around 1800 BCE considered the mother of all Mesoamerican cultures." I have to admit that I broke all the rules and touched some of the sculptures to prove to myself that they were made out of glass, not clay, jade, or stone.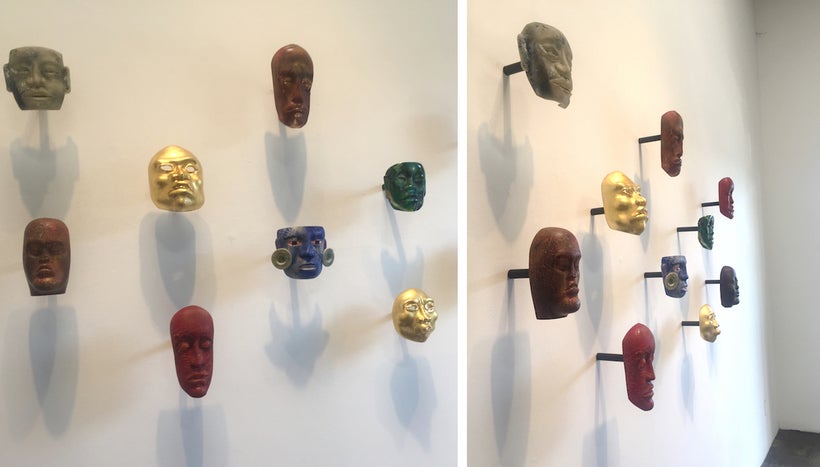 In spite of the small scale of most of these glass sculptures, they convey a sense of monumentality. You stare at their faces and thousands of years of history disappear. Keep looking, and you can swear you start hearing their voices telling stories…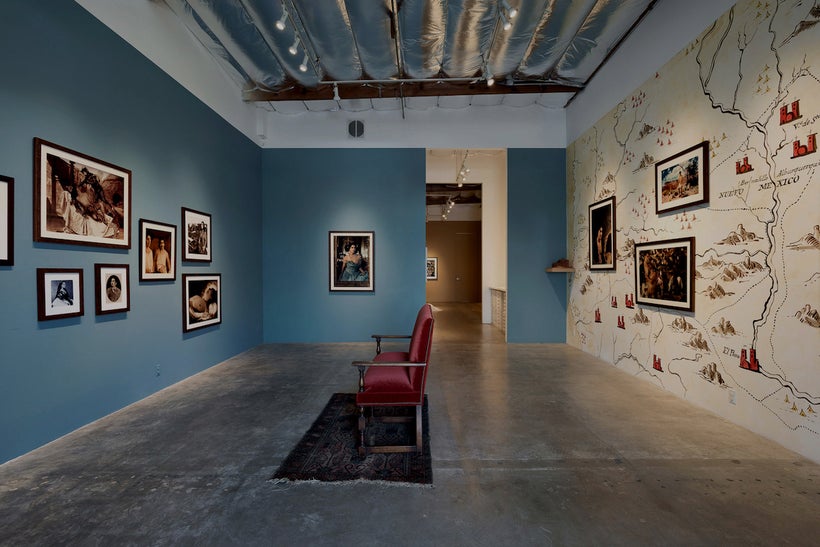 Another LA-based Latino artist, well-known photographer Ken Gonzales-Day, has a full-of-surprises museum-quality exhibition, Bone-Grass Boy, at Luis De Jesus Gallery. I've been following his career for quite a number of years, but I was not aware of this body of work, created almost 25 years ago. Many of Gonzales-Day's photographic compositions are inspired by Old Master paintings, some with a particular reference to Caravaggio.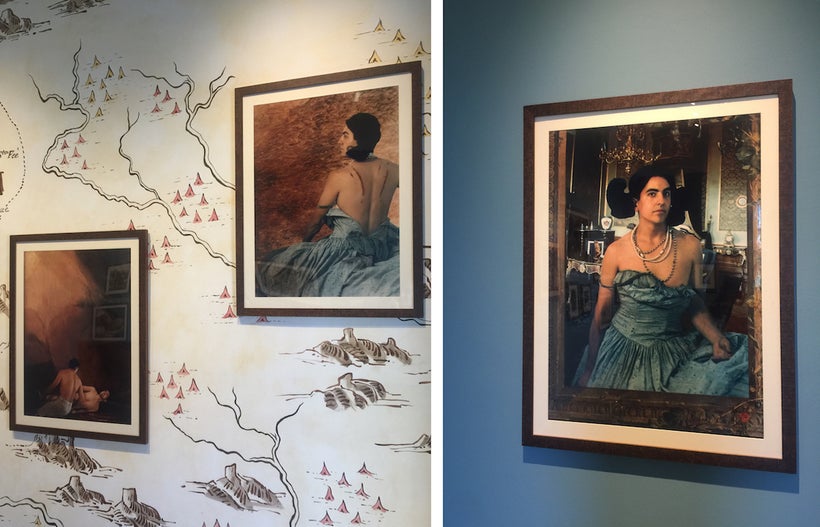 "Ken Gonzales-Day came out as a gay man at the height of the AIDS epidemic…" and most of the images in the exhibition portray the artist as female characters connected to his "…family tree that traces his family in the Americas back to the mid-16th century, and show lines of descent of Mexican, Native American, Aztec, and Spanish descendants" (Luis De Jesus Gallery).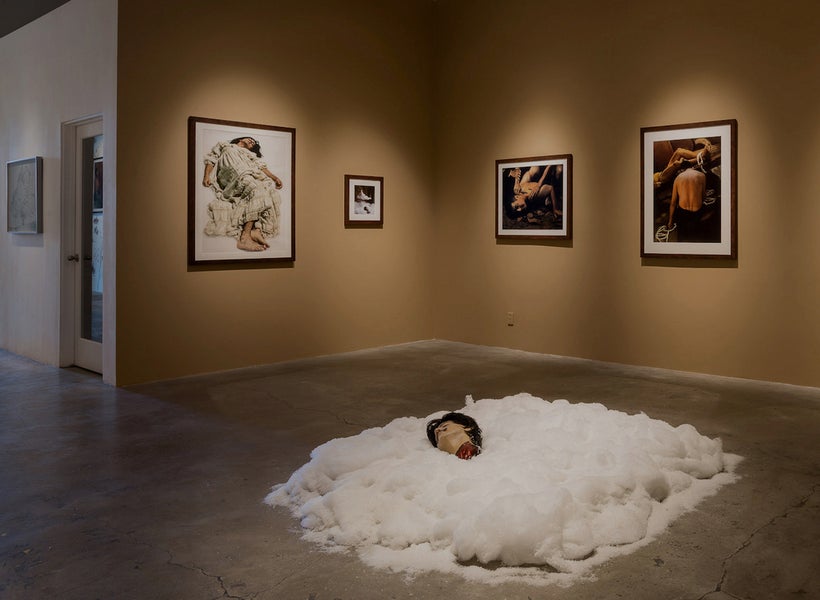 Even today, with a much more accepting culture of sexuality, the content of his images comes across as undeniably challenging and provocative. Just imagine how they would have shocked museum or gallery visitors 25 years ago…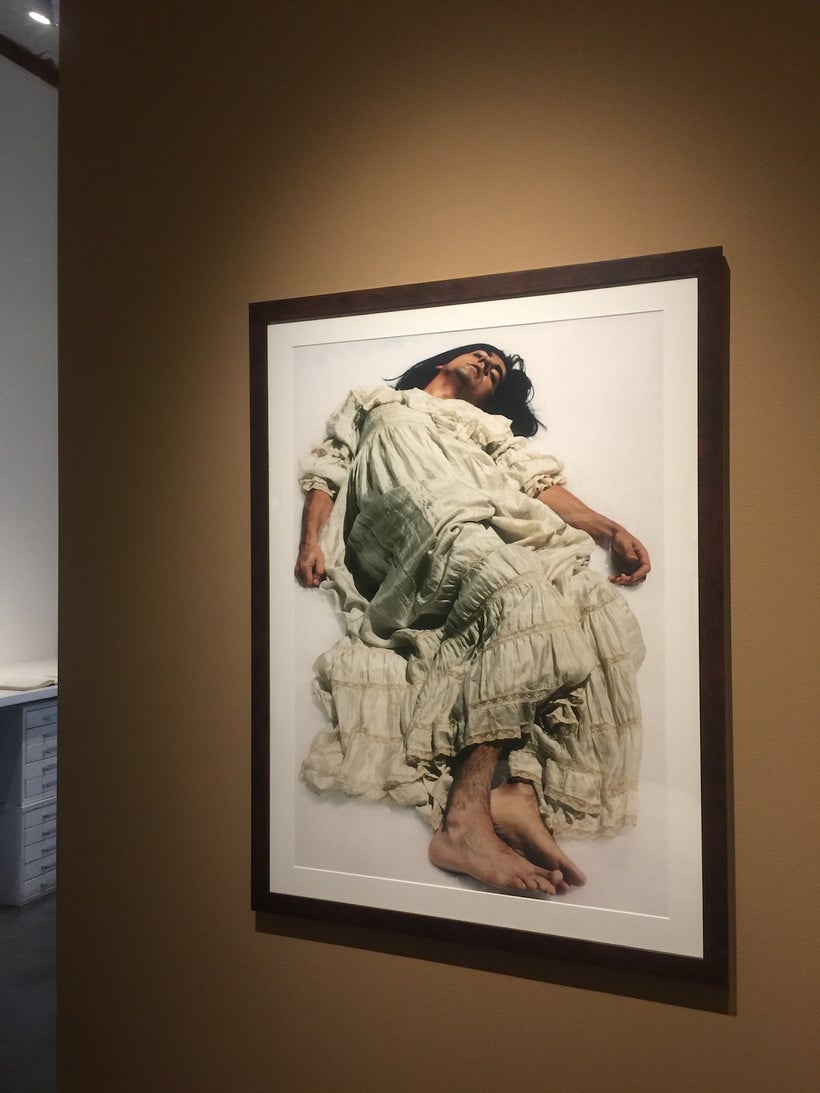 No doubt – in the 1980s, it took a lot of artistic and personal courage for a young artist to create such images, with their complex references to sexuality, to classical art, and to centuries of his Latin family history.
Edward Goldman is an art critic and the host of Art Talk, a program on art and culture for NPR affiliate KCRW 89.9 FM. To listen to the complete show and hear Edward's charming Russian accent, click here.
To join Edward's Fine Art of Art Collecting Classes, please visit his website. You can read more about his classes in the New York Times here and in Artillery Magazine.
This post was published on the now-closed HuffPost Contributor platform. Contributors control their own work and posted freely to our site. If you need to flag this entry as abusive,
send us an email
.