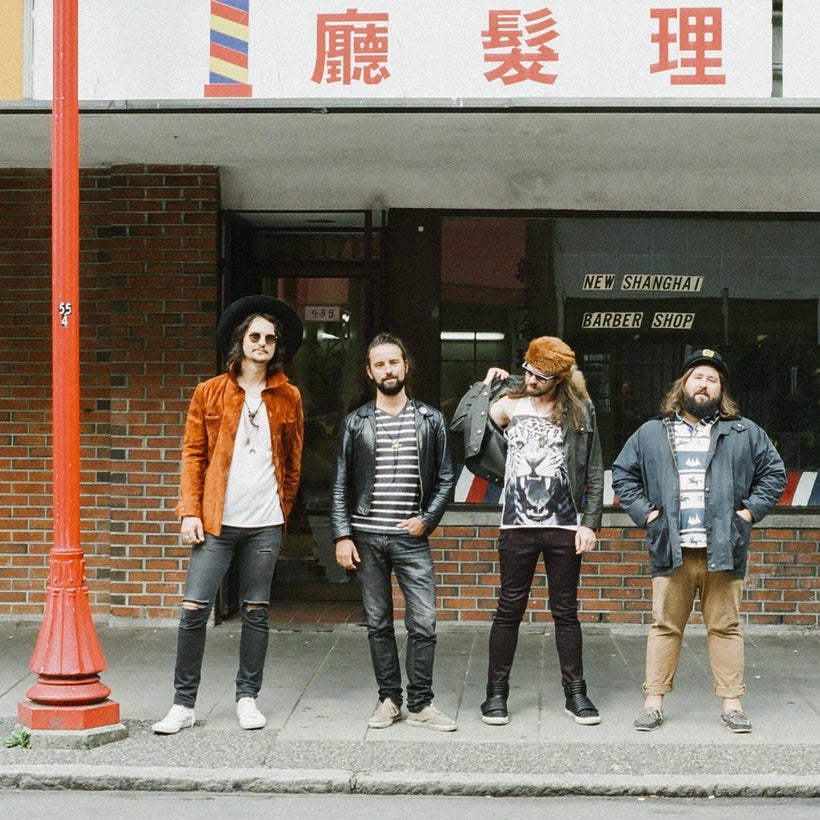 Vancouver indie power-pop band Bend Sinister has been around for quite some time. With seven albums, over 220k Spotify plays, and twelve years of touring under their belts, it's safe to say that they know how to create an experience. This is even more apparent in their new single, "Walk The Other Way" which discusses the struggles of going for what you want and dealing with the repercussions. Today we are excited to premiere the lyric video for "Walk The Other Way," the title track off the band's upcoming album, here on HuffPost!
Lead singer Dan Moxon tells us about the track and video saying, ""Walk The Other Way" is a song about going against the grain and realizing that every action has a consequence. How else to better portray this message then an ironic smooth sailing slo motion boat video captured in interior BC." Hold on to those summer vibes and check out the lyric video for "Walk The Other Way" below!
"Walk The Other Way" is the title track of the band's upcoming EP, out September 29th. To stay in the loop with all things Bend Sinister, head on over to http://www.bendsinisterband.com/.
Fans can catch the band on tour in Canada next month, dates below!
10/13 - Vancouver, BC at The Cobalt
10/14 - Kelowna, BC at Doc's
10/15 - Golden, BC at Rockwater
10/18 - Lethbridge, AB at The Slice
10/19 - Edmonton, AB at The Needle
10/20 - Calgary, AB at The Gateway
10/21 - Regina, SK at Artful Dodger
10/22 - Saskatoon, SK at Capital Music Club
This post was published on the now-closed HuffPost Contributor platform. Contributors control their own work and posted freely to our site. If you need to flag this entry as abusive,
send us an email
.