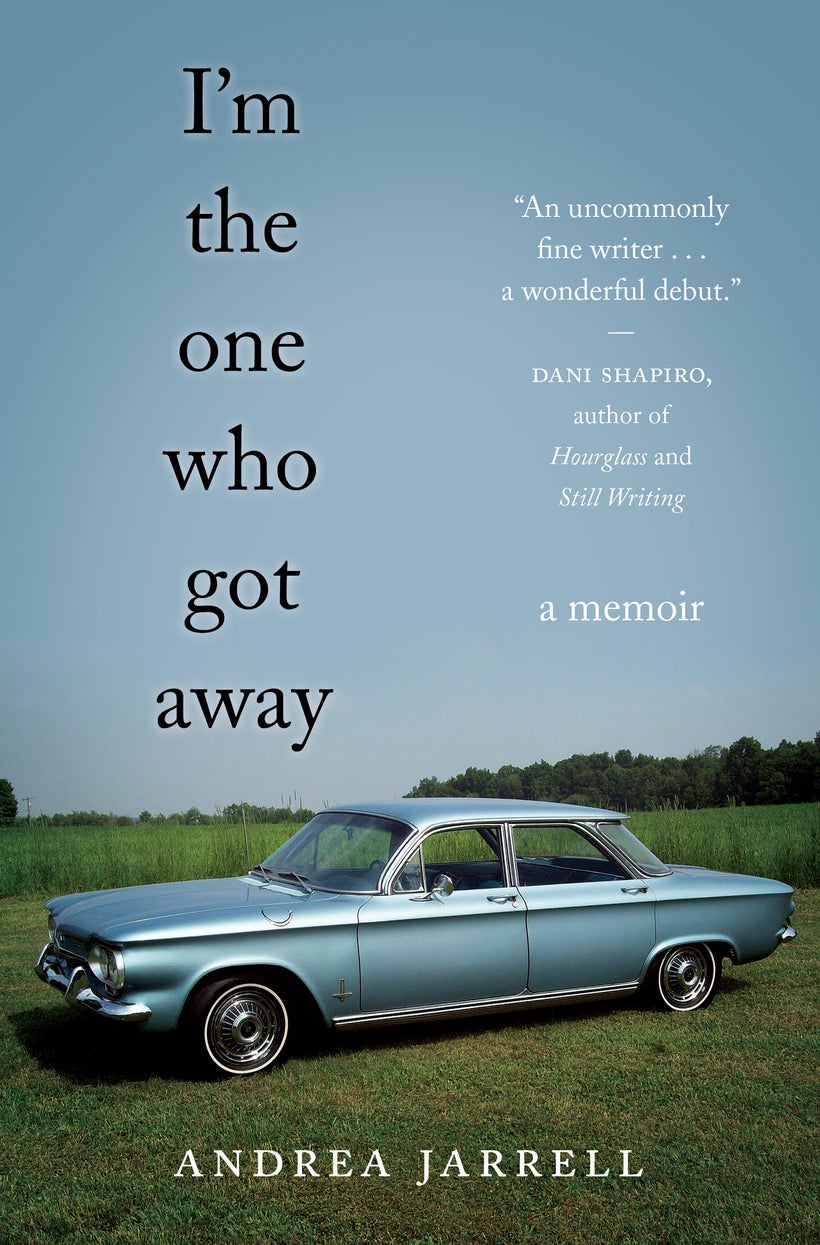 With beautiful prose, it is clear to see how Andrea Jarrell's creative non-fiction found its way to the pages of the New York Times' Modern Love column. Expanding on that original essay, Jarrell deftly moves through a reflection of how the world works for women in general and herself specifically in her memoir, I'm the One Who Got Away.
Every writer I know dreams of being in the Modern Love column. What was your experience like? How did you write the piece? What was being accepted like? How did people in your life react?
Like several chapters in I'm the One Who Got Away, my Modern Love essay, "A Measure of Desire," started out as a short story. It was a story rooted in real life about a woman who chooses better wives for her husband. She sees them everywhere – in the gym, the grocery store, at parties with other parents. When I turned to essay writing I took the true fragments of that story and developed it from there. The story, the essay, and later the book are about accepting one's own happiness. Deciding to be happy even if you feel that you might not be the perfect person you'd like to be — a person worthy of the happiness you've been granted.
The Times requires personal essayists to secure approval from people mentioned in their pieces. That meant that I needed to get an okay from my mother, my husband, and one of my friends before the piece could run. As a fledgling memoirist, that was good practice. It forced me to face how far I was willing to go in the telling of some events, and to be as stringent with the facts as I could be. It forced me right from the start to be open with those closest to me about the story I wanted to tell.
I recently wrote a piece for LitHub called: Can The New York Times' Modern Love Column Change A Writer's Life? that details the experience of placing an essay with Modern Love. As I say in the piece: Initially, I wanted Modern Love to make me an overnight sensation. I didn't realize that I was simply gearing up for a long book-writing process. But I'm convinced the experience helped sustain me. It made me believe that I had promise and encouraged me to keep going.
Jill McCorkle (an amazing author in her own right) compliments the "clear-eyed courage" you demonstrated in this work; how would you define courage?
When essayists and memoirists write about their own lives we often hear that a piece is "brave." To me, it's not the writing that is brave. It's self-awareness and lack of sentimentality that takes courage. It's the willingness to leave behind the desire to make oneself look good. The best characters in fiction are imperfect. They do dumb things. They're mean, kind, jealous, loving. We identify and empathize even with the villains. In memoir, I think the same is true. The only way I can create real people on the page is to allow them to be a mix. When you're writing about your family and yourself getting to that mix and being willing to own it in a published work can take some courage.
As I read through the story, I kept thinking, if we don't learn from the past, we are doomed to repeat it. What is your relationship to that adage? Did it impact how you viewed your mother?
Life to me is about evolving, getting better, not repeating past mistakes yet sometimes you have to make them a couple of times before you recognize the pattern. I view my mother as an absolute hero. Many of the choices available to her were part of her time and era. She has broken through so many of the limitations placed on women of her generation. One of the reviews of the book talked about it having "a feminist slant" — that slant is a direct result of watching and learning from my mother about how to be strong, resilient and optimistic.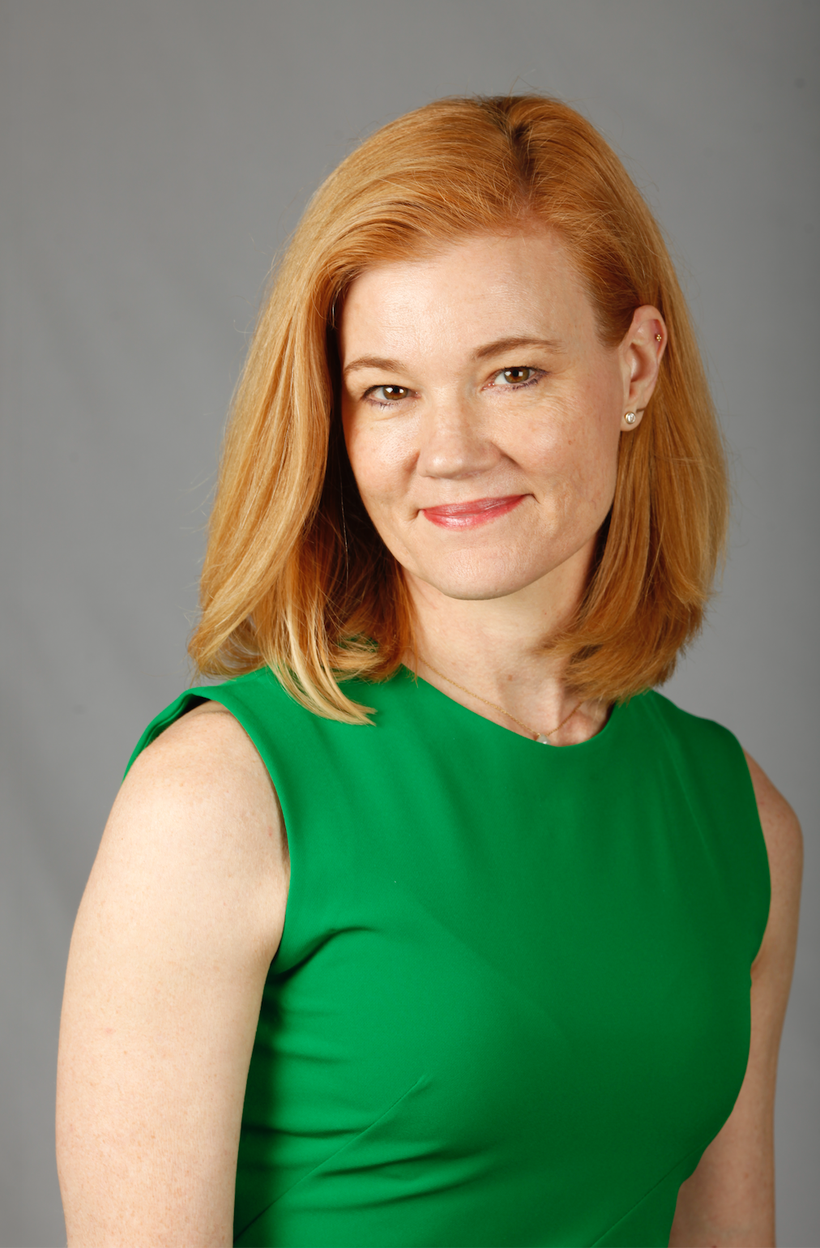 The book ends on a bittersweet note, with a touch of reluctance for passing out of the coveted feminine into the post-menopausal. With so much of the book focused on the dangers of the feminine, why the tension? What are your hopes for the next stage? I don't see the book's spectrum like that — coveted feminine to "uncoveted"? I don't think the woman at the end feels uncoveted. To the contrary, she feels sexy and loved. I see the book's spectrum as a tension between being desired and learning how to own one's own desires. To move past the male gaze that I experienced as a girl and young woman to owning my own sexuality and desire. My children are grown, so that phase of my life is done but as I say in the book, this stage feels as much like a beginning as it does an ending of something. My husband and I cherished our parenting years, but we also had a wonderful life before our kids. We are enjoying a return to that kind of freedom.
This post was published on the now-closed HuffPost Contributor platform. Contributors control their own work and posted freely to our site. If you need to flag this entry as abusive,
send us an email
.