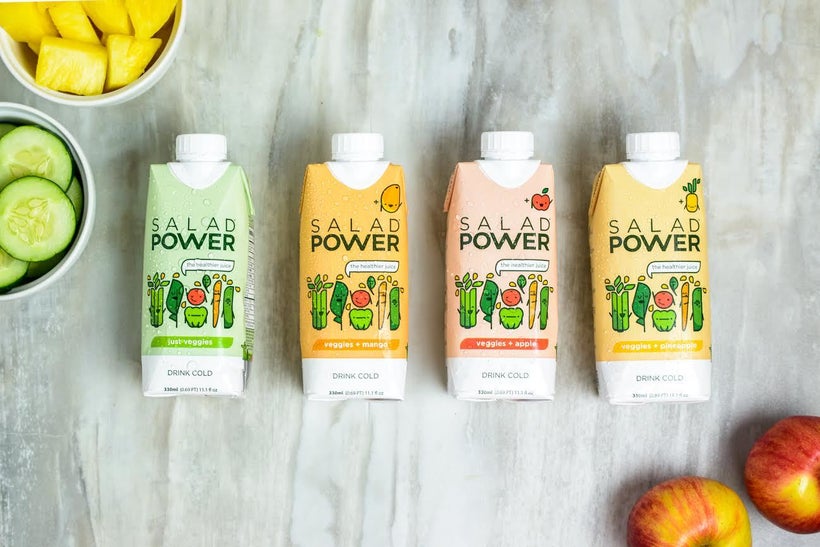 The juicing trend is still going strong in 2017, and I think it's safe to say it's here to stay.
One juice to recently pour into the market is SaladPower. The NYC-based ecommerce juice company was founded by Stephan Lotfi and his high school friend Nikhil Wagh. Lotfi and Wagh, like many entrepreneurs, were on the ultimate quest to find a better, easier way to be healthy; so the health-conscious duo took their passion for nutrition and juice to the next level.
SaladPower currently offers a colorful line-up of four different superfood packed juices that are derived from handpicked produce, and are 100% non-GMO certified. All of their juices use more veggies than fruits, which means they have less sugar and calories than their competitors.
Can you share your backstory on how you got into juicing?
NW: We started SaladPower to solve a problem. We noticed that almost every juice we could get our hands on, from the traditional ones in every corner store bodega in NYC to the ones that sold for $15/bottle in upscale juice stores, were all packed with sugar and calories. Upon looking closer at this, Stephan noticed that they all did the same thing, which was to load their juices with fruits and barely any veggies. He then saw a void in the market for vegetable first juices, and thus SaladPower was born. I joined him soon after.
Was there a particular moment that you thought, 'We're going to do this'?
NW: I've never really had that one specific moment. Instead, it happens every day – we really value engaging with our customers on social media, so we get a ton of amazing feedback from them saying how much they love SaladPower and what we stand for. We love those little moments.
What should we know about SaladPower that makes it different from other juice brands out there?
NW: Vegetables first, lower sugar, lower calorie juices, always. That's what makes us different. Unlike most juice companies which pack their juices with fruit, we painstakingly worked with ~50 different recipes until we came up with a vegetables first juice option that tasted good and had an amazing nutrition profile. Our Tetra Pak bottles are awesome too – they allow you to bring SaladPower anywhere without our juices going bad.
We also really rely on being scientifically well researched and nutritionally honest with our health claims – that means no cleanses, detoxes, or anything like that. Instead, we promote balanced, healthy eating and informing yourself. As we always say, "informing yourself about nutrition is the healthiest thing you can do".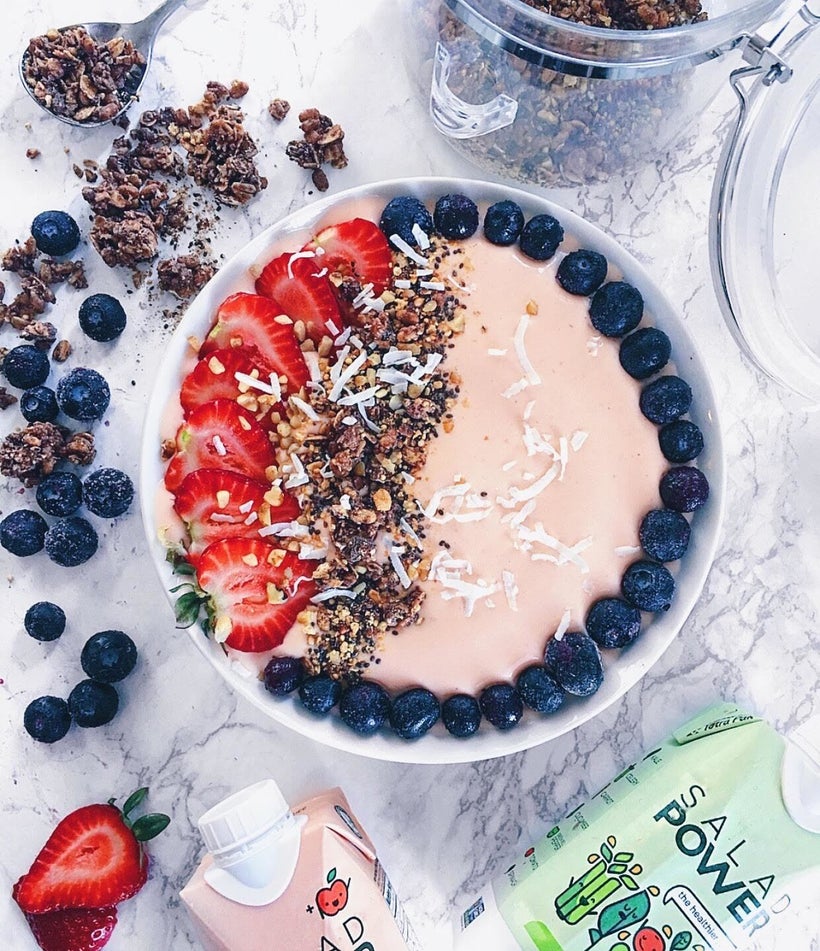 What's your approach to business?
NW: To solve a problem in a way that brings real, unique value to the end user/customer. There are too many companies out right now, both in our space and in the general start up world, that are "me too" companies – they're just copying what other companies are doing, without actually solving a real problem.
Where does your fresh produce come from and how do you maintain nutritional integrity in your products?
NW: We work with a few family farms throughout the USA. We have a list of very strict guidelines that all of our farms have to follow in order to guarantee that SaladPower is as clean, healthy and nutritious as possible. Our goal is to be the best juice company in the country, and having very high sourcing standards is key to that.
Are there any new trends you notice in the juicing industry that we can look out for?
NW: Hopefully our trend of putting #veggiesfirst! Beyond that, its clear that juice drinkers are becoming aware of the incredibly high sugar levels in other juices, which is a great thing. Sugar consumption in America is a huge health problem, and we would love to be part of the movement that fixes it. We aren't "anti sugar" per se, but we do support awareness of excess sugar consumption and its effects on ones health.
What's next for SaladPower?
NW: We're refreshing our entire supply chain and production system to be fully organic and coming out with some new exciting flavors in a couple of months! We're really excited about this – we have been looking into going organic for a while, and we have luckily figured out a way to do so while still offering a better product that doesn't cost our customers half their rent money. We're also giving our flavor options a refresh too, which is really exciting. But our core philosophy of veggies first, lower sugar, and clean juices, will never change.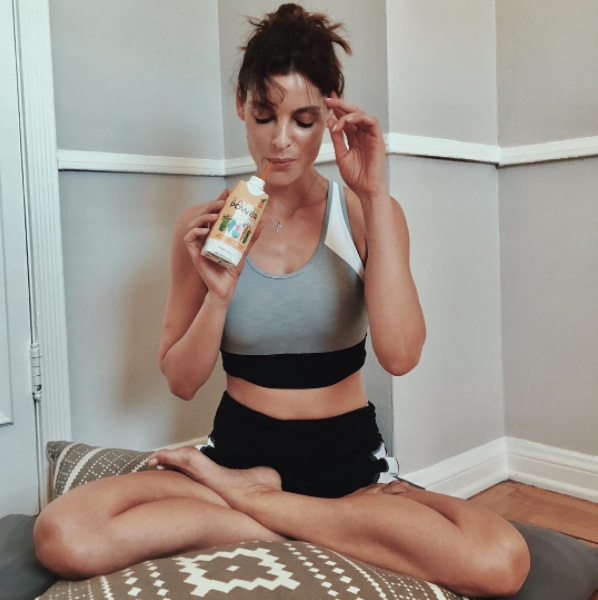 On top of that, we've got some awesome ideas for some really interesting, informative content on all social media channels. Our goal, along with being a company that offers the healthiest juices in the country, is to be seen as an honest and trustworthy health authority too. There's so much misinformation and poor analysis in the health world right now - we'd love to have a positive, long lasting impact there too. Definitely keep an eye on our blog and Instagram for some more updates on that front!
This post was published on the now-closed HuffPost Contributor platform. Contributors control their own work and posted freely to our site. If you need to flag this entry as abusive,
send us an email
.