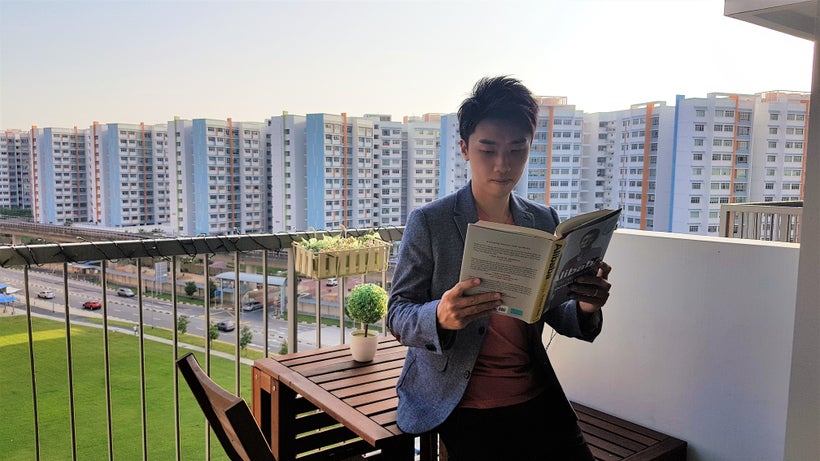 Many years back, I was invited to join a Human Resources (HR) Congress as an undergraduate. Of the plethora of topics discussed, one of which related to elevating the HR profession and ensuring the CHRO (Chief HR Officer) has a crucial role to play in the boardroom. Therein lies the tacit understanding (and possibly, belief) that the HR function still remains as a "cost centre" and are not "mission critical" roles in the corporations, at least not immediate ones.
Fast forward to today, there still isn't a conclusive and unilateral perception as to the value of HR professionals in various corporations. If the conversations from that HR Congress are to be re-enacted today, I honestly don't think it will be much less relevant. Even in the start-up world, the need for a "HR person" is still debatable.
How does the future of HR look like? Will the 'human' in HR become more and more critical and relevant given the disruptive times we live in, where machine learning and automation are driving trends? How can HR professionals stay ahead of curve and be able to deliver more value and insights-driven decisions?
These are tough but necessary questions to answer.
In this 'Career INSider' Column, I speak with Sam Neo, Founder and Chief People Officer of People Mentality Inc, a HR startup with a mission to instil a people-first mindset in leaders and organizations to create a better workplace for tomorrow. As a newly-minted entrepreneur, he left the comforts of a fast-paced and well-paying corporate HR role to support his clients in their people management and engagement needs.
1. Tell us more about your work and the challenges it entails
I've recently transited out of a corporate HR role to venture into the entrepreneur world. This HR startup of mine is a gig platform where I form the "A Team" of HR professionals, HR tech vendors and trainers to work on projects with clients who are looking to develop or enhance their HR practices. The work that I do ranges from implementing HR strategy to applied learning workshops and mentoring programmes among others.
In terms of challenges, I would say it is me having to put on a business and HR hat concurrently as compared to just focusing on my HR expertise in a corporate setting. It is an interesting change because I never quite appreciated how these two areas are so closely interlinked until recently when I was put in the situation. As the founder of the company, I am now required to think about building partnerships, looking for business leads, craft value propositions from a business perspective and learn to market both myself and my services more effectively. I must say that it's tough yet fulfilling at the same time.
2. Given your past capacities as a talent management executive, how do corporations identify and develop "talents", so to speak?
Firstly, we need to assess business needs. Understand where the company's focus is and what capabilities it needs before we ascertain what talent is required. After identifying the technical aspect of talents, it's even more critical now to assess the softer aspects. We need to assess if these talents have what it takes to become key pieces to propel the organization to where it envisions to go to. Leadership skills is one big component and that could include the ability to influence, having a growth mindset, ability to bring out the best in teams and having leadership courage among others.
Once these talents are identified, we can then think of suitable ways to bring out the best in them. What's important is then to identify gaps between their current abilities and their estimated potential. Bridging the gap could come in multiple forms. One way could be in the form of the usual leadership training programmes that comes in different tiers such as emerging leaders vs. senior leaders. Next, it could be achieved through mentoring programmes where you get a senior leader to guide a high potential talent. Through mentorship programmes where questioning forms the anchor of the discussion, it will lead to self-reflection for the mentee and in turn, awareness and growth. Besides the regular training and mentoring, companies tend to put such talents to test through high impact stretched assignments. That way, they will be able to hone skillsets outside of their regular job scope and get up to speed a lot faster while delivering business results.
3. In your experiences, what are three key attributes high-potential executives consistently have and demonstrate?
I would say that the high potential executives need to be adaptable, humble and have a "Can-Do" attitude.
In the fast-changing environment, a talent needs to be able to learn, un-learn and re-learn very quickly. Being adaptable is key because the business environment changes fast and the needs of the organization shift quickly as well. To remain relevant, you will need to constantly be on your toes and have a growth mindset so as to keep up the pace. That comes with an open mind and willingness to experiment as well.
Next is having a humble attitude. Recognize that you are not well-versed in everything even if you are deemed as an expert in a specific area or a high potential individual. By being humble, it also means that you are actively listening to what others say because you know that you can learn more from listening as compared to talking. Being humble would also refer to gathering the views from everyone regardless of their status or ranks because you never know where the next spark could come from. It's important to possess this trait because humble people tend to attract talents to them and people are more willing to share and help them on their journey to success.
Finally, a "Can-Do" attitude stands out for me. This is something that I learnt during my days in Keppel and has stuck with me since. Having this attitude means I never take no for an answer unless proven otherwise after multiple attempts. A high potential individual should look for reasons to make things work out rather than excuses to tell you why something cannot be done. That's how people break frontiers and create the seemingly impossible.
4. You're quite active outside of work with your involvements in the HR and public speaking space…. and that's quite impressive! What are some of the lessons you've learnt in these projects and roles?
The very first lesson is that you receive more when you give. Why do I say so? To be honest, I never quite thought I would get so much help over the past one year in terms of professional guidance or networking. I was able to be an "opportunity magnet" because I never intended to be one. Sounds contradictory? Actually no! My original intent was purely to share my thoughts and give back to the HR community. With that, I was able to gain the attention of like-minded veterans who approached me and took the effort to groom me.
With that, it leads to my second lesson – mentorship is a must! I never quite thought I'll look for a mentor because it is just not me to impose on others. I was lucky to have "attracted" all my current mentors with the hard work and contributions I have made to the HR community and in turn, learnt a lot from their experiences which I'll probably not gain exposure to without such mentorship arrangements. My mentors often asked tough and deep questions to make me think hard and reflect often. This helped me grow fast and accelerated my learning journey. It also made me see things from another perspective which is essential for me to move on to the next level of HR.
Third lesson is to never underestimate the power of community. At the very beginning, I constantly felt alone on this tough journey to uplift the HR profession because it felt like people around me didn't believe in what I was doing. It was only after me joining 2 online HR communities – Thrive in Asia and Human Resources and Finance Community, where I found a second home. It made me realize that there were so many other passionate HR folks in Asia who are keen to make a difference to the profession. Even though many of them are not that vocal, it still gives me strength to receive their support on this arduous journey towards bringing HR to the level of respect I believe it deserves.
Finally, I would say follow your passion and venture out of your comfort zone. There will be a lot of negative voices putting you down, especially when you are heading down a path where others have not been. But who's there to determine whether you are right or wrong? Ultimately, you are responsible for your choices and if you follow your passion and do things with the right intent, you will find like-minded people along the way and have a higher chance of succeeding in whatever you are pursuing.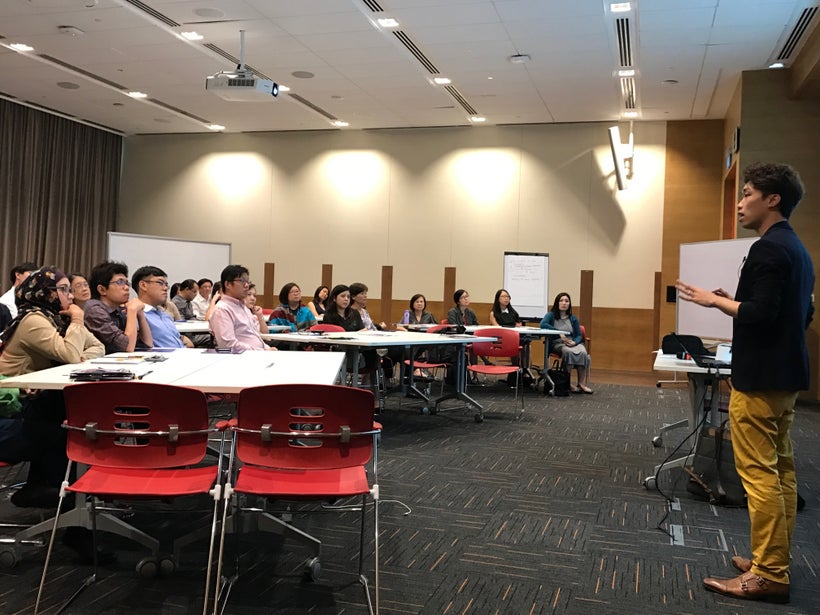 5. What is one of the most difficult "feats" you've achieved professionally? What were the key lessons you've learnt from it?
To date, it's definitely setting up my own business! It took a lot of courage to take this path, especially when I am settling in very well in the corporate world.
First lesson for me was the importance of partnerships. Similar to the power of community, partnerships are equally important. There is only so much you could do alone with 24 hours a day. If one is selfish and only plans to keep all the good things to himself, he will never be able to succeed in the long run. The concept here is to grow the pie together with your partners rather than seeing collaboration as a zero-sum game where one party will lose out eventually. Only with a win-win mindset will you be able to gather the support of others and for them to trust you enough to make things work out for you.
Second lesson is about exploring different options to get to your goal. If I remained in the corporate job, I'll probably not be able to acquire knowledge as much knowledge about running a business, which is extremely important yet lacking in majority of HR Business Partners. If I remained in my comfortable job, I'll probably not push myself to pick up different useful skillsets such as the working on my sales pitch and personal branding. All these may seem only applicable to businesses but in fact, are essential skills of a good HR professional. Think about this, without the ability to "sell", would you be able to convince your stakeholders on your intent regardless of how good the initiative may be? Without a strong personal brand, would you be able to positively influence stakeholders and be a "talent magnet" required to help your organization bring in the best talents? All these are skills that I managed to build because I had the courage to get out of my comfort zone and experience it in a different capacity.
The third lesson is to invest in relationships, not just network. Many people believe that your net worth is based upon your network. That's not wrong but I'll like to think that beyond network, it's more about the deep connection you are able to establish with the people you know. That comes with sincerity and time investment. I was able to secure deals and get linked up with people because I was often giving without expecting things in return. By investing in the "emotional bank account" of many, I was able to activate some help when I truly needed it. At times, I even get offers without asking for it!
6. Who inspires you in your professional journey? Why?
My mentors definitely made a huge impact in my professional journey! I have a few mentors in the HR space whom I really respect and feel grateful towards but if I must pick one, I'll say my very first HR mentor, Foo Chek Wee, inspired me the most on my HR journey. Interesting, I never quite thought about getting a mentor because I always shy away from the idea of troubling others as mentioned previously. I was lucky to chance upon Chek Wee who inspired me in various ways. Through my interactions with him, I developed my reading and writing habits which helped gather me a lot of supporters in the market. In addition, I was also being recognized as one of the HR rising stars in Asia because of my contributions to the HR community and ability to articulate my thoughts to influence fellow HR professionals positively.
Chek Wee is also the founder of Thrive in Asia, a registered NGO and online HR community, and his ability to create a voice for the Asian HR community impresses me a lot. What's more, despite his achievements in the HR space, he remains extremely humble and never stops giving back to help build up the profession. One such example is him taking in one young professional as his mentee every single year. In addition, he will always say that he aims to groom his mentees to be better than him. His selflessness is really commendable. I am fortunate to be one of his mentee and am truly grateful to be in such a privileged position. He is someone I look up to and aim to be as good as him in the near future.
7. What are your future aspirations and ambitions?
I want to take HR to the promise land in every way possible. I want this profession to be highly sought after by the time I retire and no longer be the second fiddle profession and support role in the eyes of most people. I also wish to pass on my knowledge and help build the next generation of HR professionals to carry on this movement. With that in mind, I believe HR can then make the true impact to the community and society which will be a proud moment for my fellow counterparts in this profession.
8. Final words for young professionals and Millennials?
I can't emphasize enough that you need to follow your passion and believe in yourself. It doesn't matter what people think about you because that is something you cannot control. Instead of wasting energy pleasing others, why not spend time on people and things that matter to you. That way, every day will be an awesome one regardless of how tough it gets because you know that you have a meaningful goal in mind to strive towards.
In addition, I'll also like to reiterate that young professionals should never get too comfortable in your position. Learn to challenge yourself to get out of the comfort zone and expand your repertoire regularly. Only through hard work will you be able to stand out and only with that, will you be ready to capitalize on opportunities when it presents itself to you.
9. Why did you decide to make a career switch since you were progressing well in your current corporate role?
Indeed, I must admit that I was doing reasonably well and being recognized for my contributions as a HR professional. However, I started getting too comfortable and that set me thinking if this was really what I want and need at this moment. I asked if I was growing fast enough and on the right track to achieve my goals in life. I wanted to constantly push myself out of my comfort zone so that I can accelerate my career. That was when I realized that entrepreneurship is actually a better option for me to achieve my goal of uplifting the HR profession while allowing me greater exposure due to the types of projects I could get my hands on as compared to a regular corporate job. In addition, I believe that a good HR Business Partner needs to possess a strong business acumen.
What's a better way to learn that than being a business owner myself?
This post was published on the now-closed HuffPost Contributor platform. Contributors control their own work and posted freely to our site. If you need to flag this entry as abusive,
send us an email
.