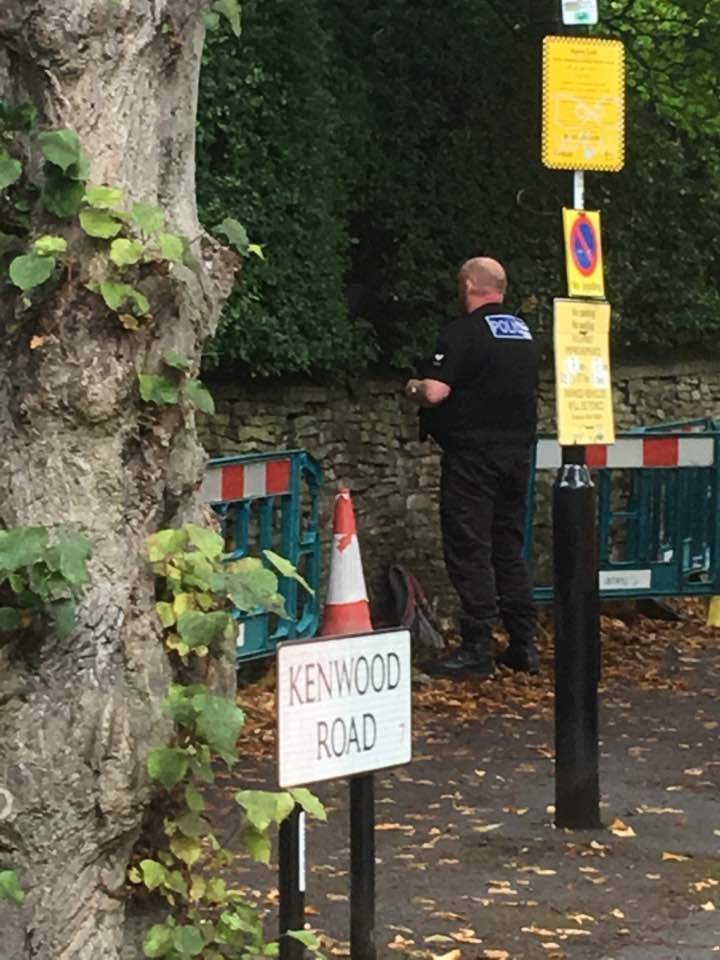 In the last week, a lot of things happened, things which don't sit well together:
The national Labour Party came out strongly against PFIs— the contracting out of public services to private corporations—making it their policy not just to avoid them in the future but to seek to withdraw from current contracts.
The Tory environment minister, Michael Gove, came to Sheffield to learn more about the wanton felling of healthy mature trees taking place under the still-largely-secret 25-year PFI contract with Amey, a multinational company. He condemned the fellings as "bonkers" and committed his department to attempting to find a way out of the contract.
What did the Sheffield Labour Party do? They fought aggressively and anti-democratically with all their might to continue felling those trees, beginning with the one Michael Gove had been photographed in front of the previous day. (Interestingly, absolutely no fellings were attempted the day of his visit.) They called the police several times and attempted to have peaceful protestors removed from private property where they were standing with permission. They threatened peaceful protestors with arrest. Thankfully, the police declined to make any arrests and reaffirmed that standing on private property did not breach the injunction that the council had taken out against protestors. No trees whatsoever were felled in Nether Edge last week, despite a plan to fell dozens, and very aggressive attempts to do so.
Just yesterday the council escalated further, sending letters to two prominent campaigners, one of them Green Councillor Alison Teal, declaring them to be in breach of the injunction and threatening them with jail. Councillor Teal had scrupulously observed the injunction at all times, so found this not just disturbing but also puzzling. But they gave no indication of the reason—making it impossible for her to prepare a defense, not knowing what action was at issue. The only clue she had was that after an interview on Radio Sheffield, Paul Billington (Director of Environment for Sheffield City Council) sent her an email saying that because she had mentioned him she was being reported to the council's Monitoring Officer—a rather Orwellian turn of events in response to a measured interview discussing the injunction and subsequent campaigning. But the Orwellian turns don't stop there. Paul Billington also emailed STAG's co-chairs, giving them a deadline of a few hours to issue a public condemnation of injunction-breaking. Demanding specific utterances of private citizens? What sort of government behaves like this?
Over the last two years, the Sheffield council has become increasingly aggressive and authoritarian in its defense of the Amey PFI, rather than entering into productive dialogue to find a way forward. Healthy mature trees are being felled all over the city, often against the clearly-expressed wishes of residents, and always against expert advice, with no regard for the enormous benefits mature trees bring (recently valued at 66 million pounds). Peaceful protestors, including a Sheffield councillor, have been followed, photographed, arrested (all charges dropped), and issued with injunctions. Now they are being threated with jail time. All that these protestors have ever done is to attempt to prevent the felling of healthy mature trees (including war memorials and rare specimens), most of which experts say could easily be saved, while still maintaining the pavements and roads.
Tomorrow Amey will arrive to fell three of the six healthy mature trees on my own street. When surveyed by the council, 100% of respondents wanted these trees saved. The council's own Independent Tree Panel agreed that they should be saved. And yet tomorrow my neighbours and I, along with heroic seasoned campaigners, will have to stand—legally, on private property-- under these trees to prevent them being felled. We have lots of small children on the street, who love these trees, and who are fearing what is to come next week. We tell them that we will fight for the trees, and we'll do it. And we'll succeed. But we should not have to do this.
This moment is, it seems to me, an ideal turning point for the Sheffield Council. Now that their national party has come out against PFIs, it would be a brilliant time to end the scandal that is the tree maintenance portion of the PFI with Amey. This portion of the contract is an ideal illustration of all that is wrong with PFIs—enormous financial waste, prioritizing profit over sustainability, and a total lack of democratic accountability. Ending it would be a marvelous illustration of the importance of Labour's new policy: it could be replaced with a democratically responsive policy that takes full account of benefits of trees and properly considers the options available. Digging in their heels, and doubling down on aggressive and intimidatory tactics, is precisely the wrong thing to do now.
On my street, we love a good street party under our trees. We would love to cancel our tree protection plans for next week, replacing them with a party to celebrate a new way forward on the trees, outside the PFI. Here's hoping the Sheffield Council joins with the national party and rejects this enormously destructive PFI.
The tree campaign is petitioning Jeremy Corbyn to come mediate the crisis. You can sign the petition here. To find out more about the campaign, go here.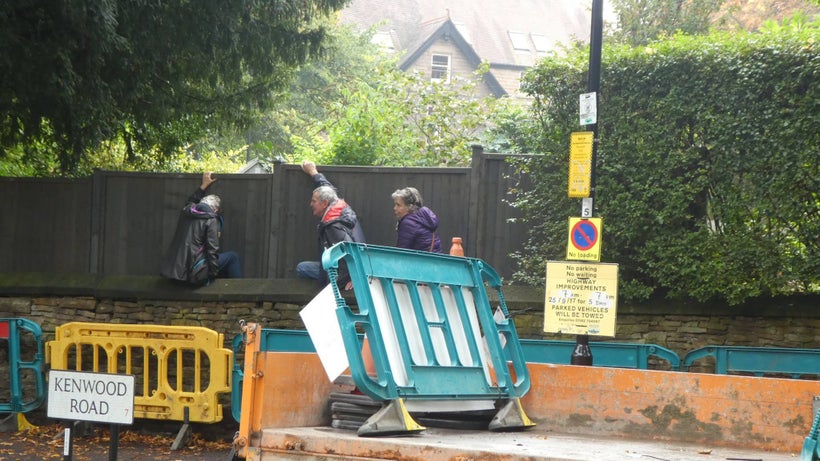 This post was published on the now-closed HuffPost Contributor platform. Contributors control their own work and posted freely to our site. If you need to flag this entry as abusive,
send us an email
.