New Digital Token to be released with 3,000,000 holders, one of the largest token circulations ever recorded for a new coin, aims to power social interactions.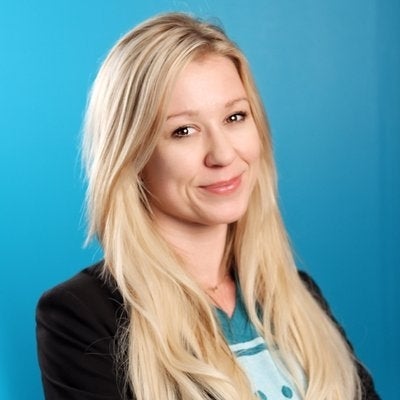 Crystal Rose has a bold vision – she sees, very clearly, the coming convergence between digital currencies and social media.
Let's back up a bit. And start with some background on Crystal Rose; suffice to say, Crystal isn't your every-day crypto-currency entrepreneur.
Firstly, she is one half of the crypto power couple alongside husband, Brock Pierce, the former child actor phenom (remember the Disney's Mighty Ducks franchise?) and all-around global Bitcoin evangelist. Brock enjoys somewhat legendary status within the crypto-sphere for being considered among the world's most first Bitcoin miners, as well as for his role in helping architect the crypto-currency EOS, which has raised over $400 million to date.
The Rose-Pierce crypto-currency power couple has been making quite a few ripples among the BitCoin digerati with some of their recent deals. Crystal however is making a big play herself with – "Sensay" – she aims to turn those ripples into full blown waves.
Her new venture - a play on words of the Japanese term "Sensei," or "teacher" - is an artificial intelligence chat routing system that connects real people for real conversations.
"Sensay uses artificial intelligence to match users with each other based on topics of interest. It is amazing that in our digitally connected world, how often people ask 'if only I had something to talk to about what is going on in their lives" says Rose. "Sensay solves that by finding the right person, at the right time, and making the connection. Sensay works across multiple chat bots and messenger, creating a large universe of users."
Sensay is now capitalizing on the ICO goldrush by issuing its own token, called SENSE. By widely distributing SENSE tokens to a global group of participants, Sensay expects to align interests with its users by rewarding them with a token with immediate value, while accelerating developer adoption and network growth. "We believe that SENSE will create a powerful ecosystem of developers and users. Our AI system enables an unlimited number of reasons for users to connect and chat, such as for advice, coaching, and gaming. We believe that developers will come up with thousands of creative uses for our technology. To date over 122 developers signed up through our program," continued Crystal.
"The Sensay network already has 21 million coins in circulation among its 3 million users before public launch. Compared to most ICOs which do not have a product or even a single user, this is a leap forward in the crypto – community," remarked Jill Richmond, advisor to Sensay.
To date, the company has been funded with $6,000,000 from leading venture capitalists including Norwest Venture Partners, Greycroft Partners, Draper Associates and Amplify LA.
Sensay will compete, albeit somewhat indirectly, with KIK.
Will the market make sense of SENSE or will Crystal latest venture yield cents on the dollar? Tweet us your thoughts.
Arick Wierson is a six time Emmy®Award-winning television executive and former political and communications adviser to New York City Michael Bloomberg. He is the founder of NYC TV and NYC Media Group, the largest publically-owned broadcast entity in the United States. Currently, Wierson is a political and branding consultant to clients in the United States, Africa and Latin America. You can follow him on twitter @ArickWierson.
Richie Hecker is technology entrepreneur and investor. He has been operating tech companies since 2000. He has bought and sold assets that have had enterprise values over a billion dollars and has taken one company public. He is a leading organizer in the startup and crypto-currency communities. He co-founded the Crypto Working Group, which aims to be the FINRA for Crypto. He also lectures at universities including Columbia, Parsons and NYU on entrepreneurship and finance. You can follow him on twitter @richieblueeyes.
This post was published on the now-closed HuffPost Contributor platform. Contributors control their own work and posted freely to our site. If you need to flag this entry as abusive,
send us an email
.