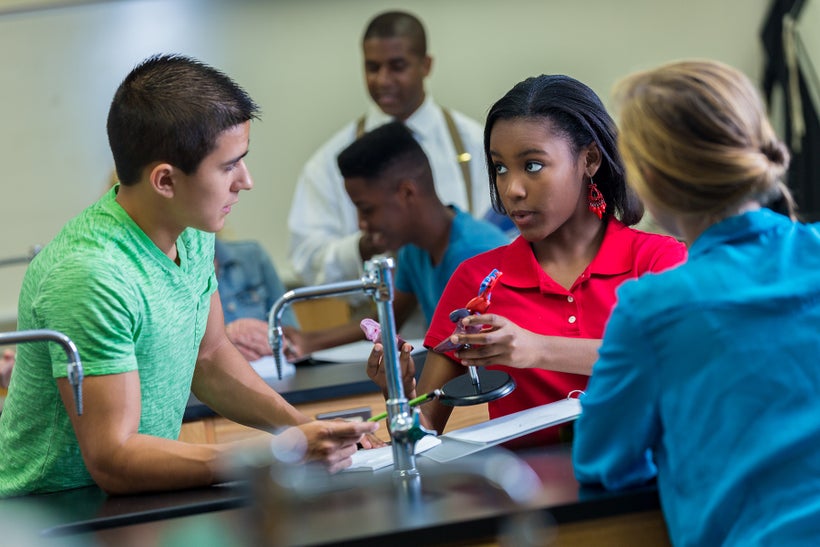 The Wall Street Journal recently published a story documenting the fact that states are increasingly moving away from offering non-credit, remedial classes at state university systems and replacing them with "basic skills" classes.
The classes, offered to students who fail to meet certain requirements, are designed to help those who do not have the ability to complete college-level work in certain subject areas.
The percentage of students who leave high school lacking basic skills is troubling. The National Assessment of Educational Progress (NAEP), popularly known as the "Nation's Report Card," determined that only 37 percent of American high school seniors were prepared for college math and reading in 2015, the most recent year for which we have test results.
That's a sobering number. Just 37 percent. And that number is down slightly from 2013 data.
The results were most troubling at the bottom end of the scale. According to NAEP, while our top performers continued to do as well, or better, in reading and math on the tests, the students who performed poorly saw their scores drop in both subjects.
Given the next step for these low-performing students is either some sort of post-secondary education or a job, there are larger, economic consequences.
As the Journal article notes…
The issue echoes beyond the halls of academia into the workforce. The skills gap in the U.S. has led to several million unfilled jobs. Most of those demand some sort of post-secondary education, according to research from Georgetown University's Center of Education and Workforce.
This is a key point. If our goal of public education system is to create a group of individuals that are college and career ready, we still have a lot of work to do. Obviously, not every student is going to go to a four-year college, but we should aspire to making sure that as many students as possible are capable of it – no matter what they choose to do.
As a lifelong educator and wife of a former career soldier, I can report that this failure to prepare our young men and women impacts our military too. Just as the state university systems have to spend time and resources on remedial or "basic skills" courses, the military does too.

This means taking time out of basic training to ensure new recruits have the skills to be a soldier, sailor, airman or Marine. After all, what's the point of showing them how to use a rifle if they don't know enough geometry to use an azimuth?
And, as our military becomes even more high-tech, we need more servicemen and women with college-level reading and math skills to operate 21st century armaments.
This Journal article was a real eye opener. It shows that we still have a lot of work to do. I still believe this starts with high, comparable, college- and career-ready standards with annual assessments to ensure that students are on the right track.
If we do our job right, remedial and "basic skills" could become a thing of the past. And that is something we should hope that we are soon reading about in the pages of The Wall Street Journal and elsewhere.
This post was published on the now-closed HuffPost Contributor platform. Contributors control their own work and posted freely to our site. If you need to flag this entry as abusive,
send us an email
.