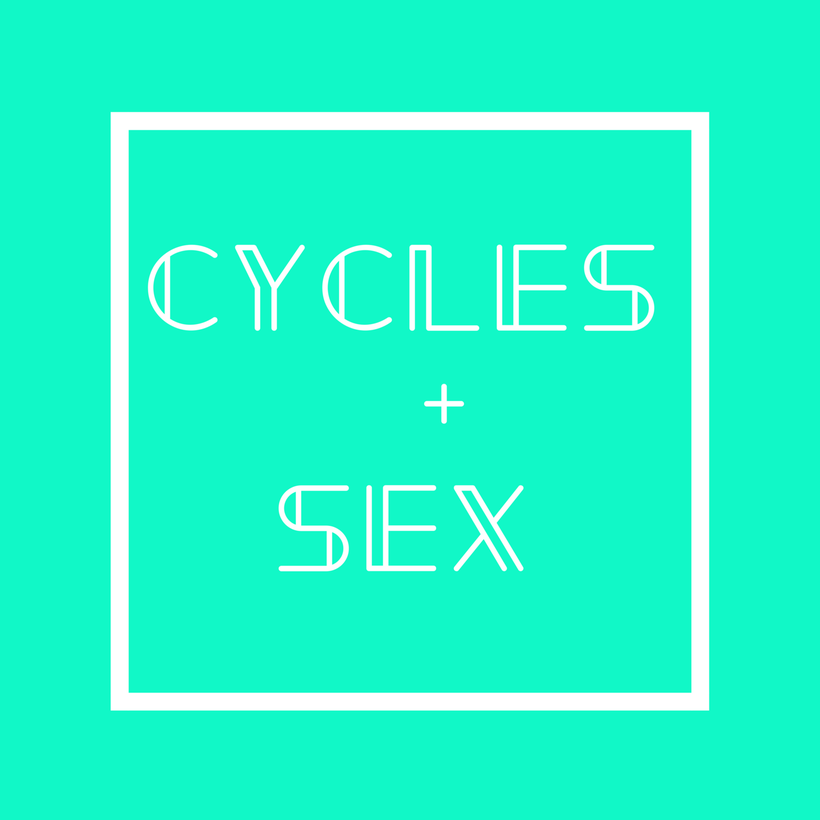 How A New Movement Is Helping Millions of Women
Most millennials report that they were never taught about their menstrual cycles, reproductive health or sex according to a recent PRRI.org study. This is a big problem and one that a new movement called CYCLES + SEX aims to address alongside advocates like Ericka Hart, Alisa Vitti and Madame Gandhi and Author, Shan Boodram. CYCLES + SEX will be hosting an event in LA on Saturday, November 4, 2017 that will discuss questions like "Why did no one tell us?!" and "Please tell me more" on issues like: Period Sex, Non-hormonal birth control options, Egg freezing 101, and How Politics are all up in our bodies. Basically, they will be providing attendees a progressive, interactive interpretation of the long outdated "Sex-Ed" class of old which is needed now more than ever.
I recently sat down with CYCLES + SEX, co-founders Ashley Spivak and Natalia Hailes, both birth doulas and reproductive health educators along with the creators of Brilliant Bodies, and co-founder Lauren Bille who is an activist, community builder, producer and entrepreneur, also a founding partner at Medi Club and The Big Quiet, to learn more about their mission and how they are making a difference.
BD: Tell us about CYCLES + SEX.
Ashley: CYCLES+SEX is a movement to teach people about their bodies and celebrate the interconnectedness of our menstrual, hormonal, reproductive and sexual health. We host massive in real life events and online content on www.cyclesandsex.com.
BD: Why did you decide to create your latest event like this that aims to break taboos?
Natalia: Information on sex, menstruation, birth and reproductive health is hard to find, shame inducing, intimidating and outdated -- yet it's vital to our overall health and well-being! In fact, it's vital to the human race. It's insane that these very important topics are not ok to discuss and explore. So we want to make it easy and fun.
BD: Reproductive rights are again under serious threat. CYCLES + SEX seems like it comes at a critical time where reproductive rights are once again a political topic. Do you have an advocacy message in the event and this work as well?
Ashley: It's embedded in our history. We come from a Puritan culture. A culture where women were burned for being "witches" and kicked out of our medical systems for a long time. A culture that didn't think it necessary to pay attention to whether women were included in clinical studies that were determining treatments until as late as the early 1990s. A culture in which our leaders are still being sworn into presidency over a bible...And the list goes on and on….
BD: What good can come of having these conversations?
Lauren: Healthier bodies and lower healthcare costs are two major positive outcomes. We are also inspiring women to teach their friends, daughters and partners about topics that we should all be discussing.
BD: Is there anything else you'd like to add, or that readers should know?
Natalia: The information we are bringing together is for everyone. If you came from a uterus, CYCLES+SEX is relevant for you. Come on Nov 4 in LA for a mind blowing, empowering experience. Follow us on instagram @cyclesandsex for daily info about your body.
This post was published on the now-closed HuffPost Contributor platform. Contributors control their own work and posted freely to our site. If you need to flag this entry as abusive,
send us an email
.