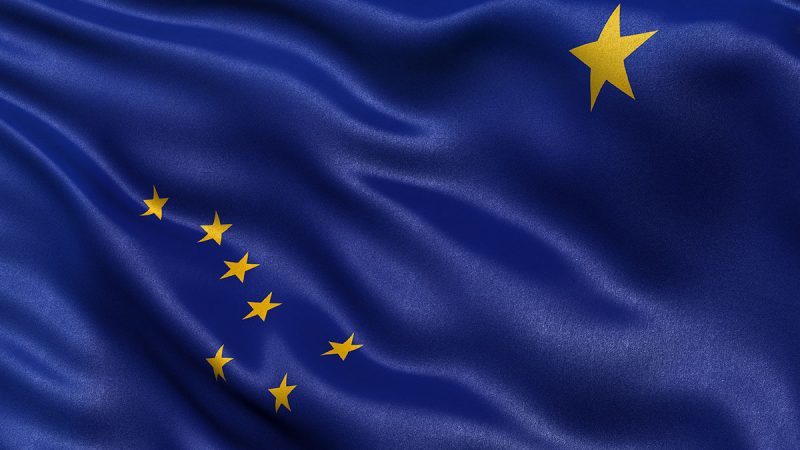 By Steven Greenhut and Arthur Rizer
Alaska's lawmakers showed a remarkable amount of mettle in 2016 when they passed far-reaching reforms to the state's sentencing and corrections systems. Alaska had suffered in recent years from sky-high recidivism rates that were consuming state and local budgets. The Legislature responded with a carefully researched plan that shifted some resources from incarceration to pre-trial monitoring and put into play more effective sentencing and corrections policies to deal with low-level offenders.
Based on successful programs in other states, the Alaska model was heralded as a historic reform by the governor and other backers. But Alaska's leaders won't be receiving any "profiles in courage" awards any time soon. At the first sign of trouble, many of them have run for cover and are scurrying to roll back or gut Senate Bill 91 before it has even been fully implemented.
The change of heart comes in response to new FBI crime statistics—along with some anecdotal evidence in some of Alaska's bigger cities—that show an uptick in the crime rate. Never mind that the law wasn't even in effect for half of the FBI's latest reporting period, or that the rates started going up before the law was passed, or that key elements of it won't even be implemented until next year. As 18th century philosopher Edmund Burke put it, "No passion so effectually robs the mind of all its powers of acting and reasoning as fear."
Fortunately, the Alaska Criminal Justice Commission this week released its first post-reform annual report, providing in-depth information about the new law's observed effects. The timing is perfect, given that the Alaska Legislature begins its special session to consider S.B. 91 rollbacks. The 99-page report provides data and evidence, if lawmakers are willing to calm down and review it before gutting a law that hasn't even had a chance to take hold fully.
Before the law, Alaska's jail and prison populations had increased by 27 percent over prior nine years and were on track to continue the upward trend. This was costly and unsustainable – and the driving force that spurred the reforms. The annual report notes that the state's prison population has decreased 9.38 percent since the law's passage, thus already saving $3.8 million in projected prison-growth costs, as well as another $5.6 million in savings from shuttering the Palmer Correctional Center.
The new law has so far diverted $25 million to substance-abuse programs, re-entry support, pre-trial monitoring, violence prevention and other programs designed to reduce Alaska's appallingly high recidivism rates and enable law enforcement to focus on major crimes, rather than petty offenses. The report is filled with analysis and specific reform recommendations – including ones to increase penalties in some instances and to clarify and revise different statutes.
"At this time, not all of S.B. 91 has gone into effect," the report explained. "Other reforms – particularly the reinvestment efforts and improvements to reentry and community supervision practices designed to reduce recidivism – will take time to show results. It will take years before the full impact of S.B. 91 on Alaska's criminal justice system can be measured."
Indeed. The original reforms were the result of a deliberative and data-driven process. Any changes to the law should be based on facts, not fear. Fortunately, the reform process offers lawmakers solid information to work from as they analyze the new law during their special session. Officials showed remarkable foresight when they passed the measure. The question is whether they can summon a similar level of courage to defend this important law now that it's under fire.
Steven Greenhut, of Sacramento, is the R Street Institute's Western region director. Arthur Rizer, of Washington, D.C., is the institute's National Security and Justice Policy Director.
This post was published on the now-closed HuffPost Contributor platform. Contributors control their own work and posted freely to our site. If you need to flag this entry as abusive,
send us an email
.