Tony Ozier is the Portland famous frontman producer known for his collaborations with Bootsy Collins and fellow PNW music-elite like the late Janice Scroggins and Blues Hall of Famer Curtis Salgado and his popular 10 piece band The Doo Doo Funk Allstars. Ozier's been on the grind ever since falling in love with engineering and beatmaking then graduating from Full Sail University. He's worked out of the Los Angeles, Atlanta, Detroit, and now, Portland markets with artists countrywide from local talents to pop's biggest names as a producer, engineer and touring musician, continually refining his sound. Ozier is also one of the founders of the Portland Black Music Festival, and regularly works with youth at Beats Lyrics Leaders, the Auburn Hip Hop Congress and similar organizations to provide youth with musical experiences.
AutoTone is a dive into the depths of Ozier's greatest studio abilities and the musical techniques he's honed since youth. On the album, along with longtime production collaborator Key2C, Ozier adds features by local star Rasheed Jamal and West Coast heavyweight J Lava. AutoTone approaches relationships, from sex to friendships and race in the U.S., from a place of prescience fused by an expert use of weighty analog synths, crisp rhythms, and funk production sweetness.
"Wake Up" is a particularly poignant tune, a powerful exploration of race relations, Black Lives Matter, our current administration. When presented with the opportunity to pick Tony's brain, it was an obvious yes. Here's what we talked about:
Taraleigh: What are you most proud of when it comes to your newest record AutoTone?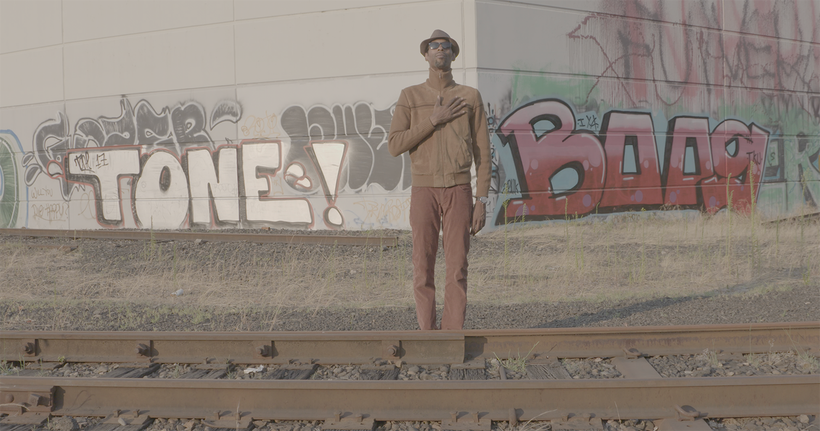 Tony: It was a chance to shake off my previous musical personas and stretch the boundaries of the creative limitations I put on myself. There was a lot of shifting going on for me on the business side of my work and I needed to balance that stress by making space to play and let the creative energy work its magic. I went into the studio with the thinking, "be open," and ended up breaking many of the rules I had previously put on myself musically.
Taraleigh: What were some those personas?
Tony: I'm mainly known for having live instrumentation and vocals on my albums, but my collaborator Key2C convinced me to use auto-tune. I was reluctant at first, but eventually I was working Auto-Tune like any other instrument and it got me out of my own head and helped me rid myself of judgement. I felt curious and playful throughout the process and I'm proud that the result became AutoTone. I'm fortunate to share this album with the world—I had so much fun creating this record that the producing, writing, recording, mixing, releasing and making videos all just flowed smoother than I'd ever experienced in my work before.
Taraleigh: It's amazing what can happen when we leave our judgements at the door. Tell me all about the song "Wake Up."
Tony: "Wake Up" is partly my response to the epidemic of police brutality against unarmed black men, women, boys and girls. This has been going on for a long time, but as I watched what was happening on social media, it really hit home how many people were truly asleep and unaware. The refrain "Wake up, wake up, we been sleep for too long," had been circulating in my head waiting for the rest of the song to arise. Shortly after the 2017 inauguration, the reality hit me of the journey this country was embarking on for the upcoming four or more years, and I wanted to include my voice and perspective to the growing movements for greater justice.
Taraleigh: Music is a beautiful way to get people to hear messages that they might not normally listen to. It seems to me that this message goes even deeper. Would you be willing to elaborate?
Tony: See, I grew up in Texas, and the relationships I made with all types of people there opened my mind to what America is, and can be, at both its best and its worst. So beyond the focus on police brutality, "Wake Up" is a reminder that we also have to change how we treat each other first and foremost, that all the systemic injustices that we have experienced may never be gone completely, but they certainly won't change if we continue to be complacent and give up our collective strength. I see many people talking about change, but then come up with a lot of excuses as to why they can't make the changes in themselves and their communities. Now more than ever, it's critical for each of us to take a long hard look in the mirror and say to ourselves, wake up.
Taraleigh: Wake Up is sure to ignite that spark in many people. It lit a flame under my butt, that's for sure. Being musician who is inspired by spirituality is something runs in your family since your late grandfather toured the country as a gospel singer. Tell me a little about him...
Tony: My grandfather lived in Flint, Michigan, and I grew up in Texas. In the summers, he would have all eight or nine of us grandchildren come stay with him for a few weeks. We grandkids would pack into his two-bedroom house along with his three youngest kids already living there—it was tight, but it was family and we enjoyed each other. "Big D," as we called my grandfather, would rehearse right there in the living room with his quartet gospel group, The Cavaliers. My other cousins would go outside and play, but not me. Whenever there was music being made, I would sit in the living room and soak it in with amazement. In addition to my grandfather, my dad, and aunts and uncles were all singers and musicians, too.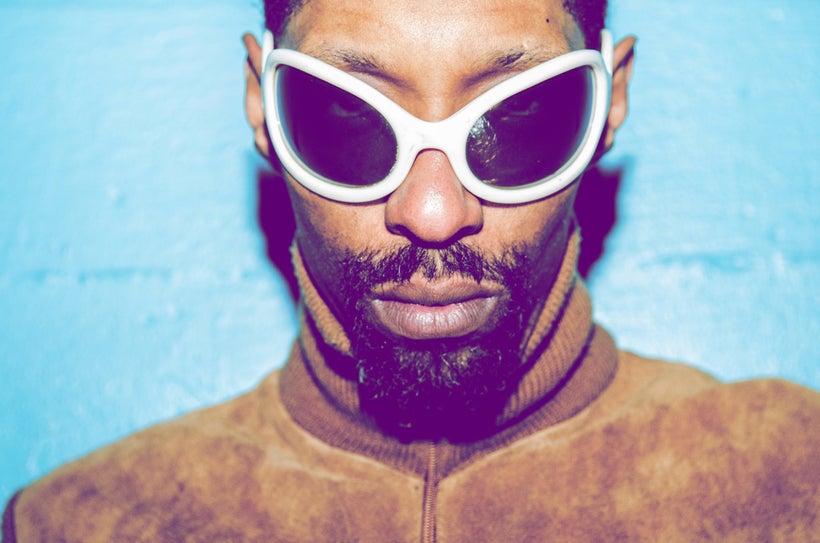 Taraleigh: What effect did that have on what you're doing today?
Tony: I just wanted to be in the room with them and take in the sound, the harmonies, watch them as they laughed and worked and created together. That truly is what made me who I am. I like to believe that the particular legacy of my grandfather as a touring gospel musician lives on in me, though with a bit of a twist...No matter where I am in the world, when I have the opportunity to share my music with fellow human beings, I do it as a messenger of the gospel of funk...
Taraleigh: Big D sounds like he was a wonderful man. What a blessing it must have been to grow up with his music happening live in the living room. How would your grandfather have described your newest album if he were here today?
Tony: I imagine his first reaction would be to the auto-tune itself. I can hear him saying, "What's that thing on your voice, Boy?" Then, he would probably ask if that was me singing and playing everything on the album, and I think that he'd be proud to learn I did all the writing, singing, composing, engineering...everything. He'd be impressed, but not surprised—"it's in your blood, boy!"
My grandfather came up in a different time, but you know, the universal themes I address on the album haven't really changed all that much. I can see him shaking his head in approval whether he was listening to "Wake up," "Real Ones," "Save em"...even "Bad One!"
Taraleigh: He's definitely rockin out to your tunes. You mentioned how you did pretty much everything on your album. How did engineering and beatmaking woo you to fall in love with them?
Tony: Beatmaking definitely got me first. I was so curious about all the possibilities for making music using technology as well as live instruments. Once it was explained to me that beatmaking is really about percussion and listening. That opened the door in a whole new way to really step into myself as a beatmaker.
I came to engineering from a practical point of view. I wanted to be able to do all my own creative work and not have to rely on other people's timelines. I went to Full Sail and got more exposure to the technological tools of audio engineering. There, I discovered that my mind is that of an engineer—curious to create and evaluate and explore possibilities. I consider myself a lifelong learner and given that audio technology just keeps evolving and changing, it's a vital part of my daily life to both keep up and get to keep playing with the tools all these creative people are offering us! Since you're asking about love and being woo'd by engineering, I guess you could say that AutoTone is our latest love child.
Taraleigh: You make beautiful babies. What was your inspiration behind the Portland Black Music Festival?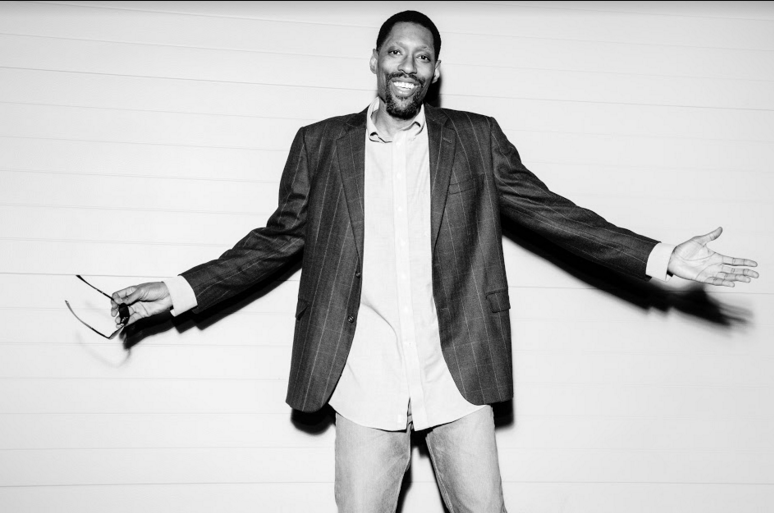 Tony: In 2007, I moved to Portland and started doing production. As word spread about me being a musician as well, I got to know even more people and was really blown away by the raw talent here in the soul, r&b, jazz and hip-hop communities. But Portland is more of an "underground" community when it comes to black inspired music—there just isn't a lot of mainstream support for us in the existing cultural and business infrastructures of this city. A number of years ago, an annual soul music festival took root here, but I noticed that the bill had no locals on it the first two years. The third year, I played with my band the Doo Doo Funk Allstars, and in the subsequent years the organizers have brought in some other locals as openers, but there just hasn't yet been a showcase for the full spectrum of black music being created here in Portland.
So I started talking about the need for a" black music festival," a place where gospel, jazz, soul, funk, hip-hop, reggae, r&b and spoken word artists could all share the stage together over the course of a day, and eventually a weekend. It was an opportunity to educate and inspire this city to look at the amazing legacy of black musicians and the way we have welcomed artists from other races and nationalities to play along with us and join us in what we share in common.
From early rock n' roll, to the civil rights movement, to where we are now with black artists leading the world as influential tastemakers, it's undeniable that Black Music is the unifying energy of the past sixty-plus years of world history and the Portland Black Music Festival was inspired by my impulse to honor that reality.
Taraleigh: You've really accomplished a lot in such a short time. I've heard that love is your biggest motivator when creating music. Why is that so?
Tony: Wow! I certainly don't mind that word on the street is that I'm motivated by love when creating music. There's more than enough haters out there, so whether I'm interacting with people as a producer, engineer, artist, teacher, activist, friend, parent or husband, if people can feel from me that my motivation is to help us all build each other up, support each other as we grow and use music and artistry as a way to counter the negatives we all face, I'm down with that.
As a producer and engineer I'm all about how energy affects people. I want my music to reach into the nervous system of the listener and encourage the dopamine, serotonin and oxytocin to flow-uplift the spirit, make you feel good. And since that's the basis is "Love," then yes, it's a motivator.
Taraleigh: A million times yes!!! You are inspiring me with your words right now. How does your music inspire others?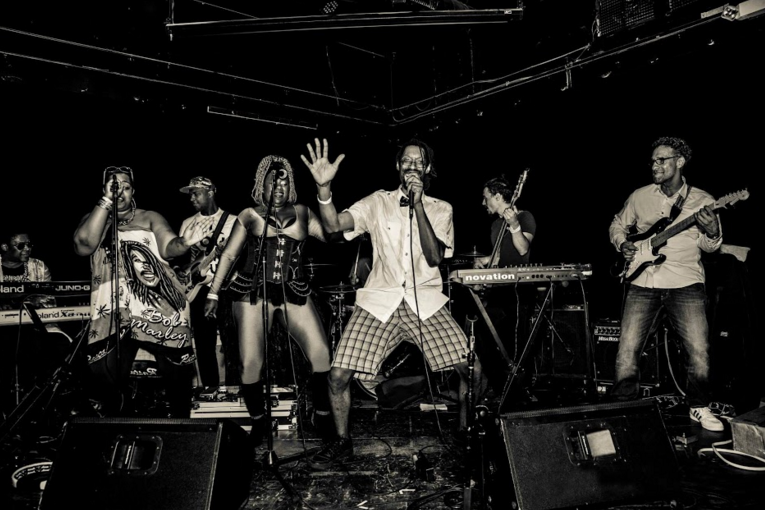 Tony: Part of the challenge of studio recording is that you don't really know how your music inspires others. When I play live, whether it's a concert or when I hosted my monthly "Dookie Jams," I can see immediately how my music affects people. I can see them smiling, laughing, shaking their booties and enjoying the opportunity I am trying to provide for them to shake off the negatives and feel that awesomeness of music that I first felt as a kid and that still makes me feel today. I can only hope that when people are listening to my albums, be it in their headphones, car stereos or in their rooms, that my music still inspires in them that feeling of "Yeaaaaahhhhhh" that I see when I'm playing live.
I write lyrics that speak to truths we all know and share. I hope AutoTone will inspire more people to think about what good healthy relationships feel like, what real friendships are based on and how we can be activists and love makers at the same time. And, of course, if the mood of my music inspires a few babies to be made too, that's alright by me.
Taraleigh: I'm pretty confident that your music will inspire not only human babies to be made, but idea babies too. Your music inspires action in all sorts of ways. What are you most grateful for right now?
Tony: With everything going on in the world right now, especially with family still in places so hard hit with tragedy (Texas, Flint), I am just truly grateful for the basic things in life…my wife and I are both able to work from home and have done that for a number of years. We have nourishing food that we grow, clean water in my tap, lights that come on and two beautiful healthy boys. It's all a blessing.
Taraleigh: It's easy to take for granted that most of us that are reading this interview on a computer or hand-held device (which is a miracle in itself) have fresh, clean, running water that comes into our homes with a turn of the wrist. It's amazing!!!! What's your favorite healthy snack?
Tony: I really like to snack on roasted nori.
Taraleigh: Yum! Check out the Auto Tone Super Sushiritto right HERE. Anything else you'd like to share?
Tony: We're in a whole new era of relationship building between artists and fans. I welcome and look forward to many new people discovering my music. AutoTone and my previous albums are available to buy and stream via iTunes, Apple Music, Spotify, Pandora, Tidal, Bandcamp and Soundcloud…and people can connect directly with me through my website www.tonyozier.com.
Thank you Tony and I'm looking forward to rockin out to Auto Tone on repeat.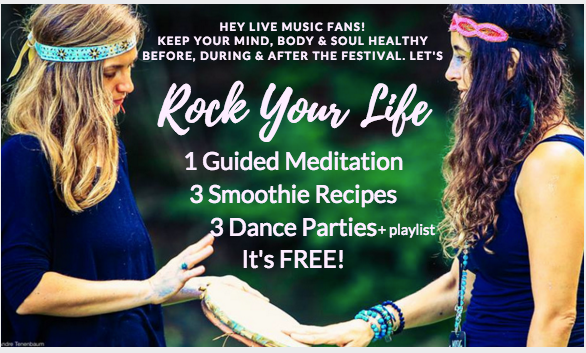 Hey hey hey live music fans who want healthy minds, bodies and souls before, during and after the festival. Get all the things HERE.
The magic in me sees the magic in you,
This post was published on the now-closed HuffPost Contributor platform. Contributors control their own work and posted freely to our site. If you need to flag this entry as abusive,
send us an email
.