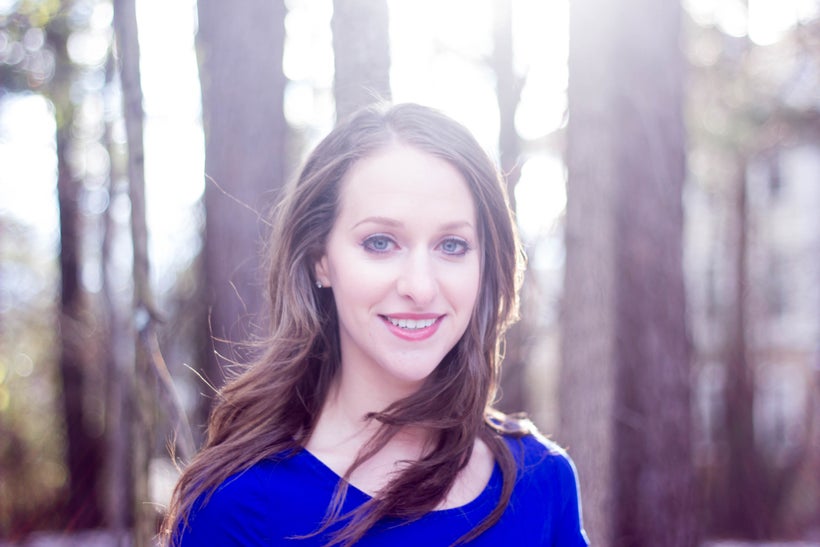 Meet Darrah Brustein, the super-connector who makes it look effortless. 
Darrah Brustein loves to solve puzzles. This super-connector has been bringing people and ideas together ever since she started her first business. That business now spans 38 states -- and Brustein shows no signs of stopping. She also founded Network Under 40, a way for young professionals to make friends and connections in their adult lives. The project succeeded overwhelmingly in Atlanta, and now boasts events with hundreds of people in cities all around the United States. Today, Brustein is an entrepreneur, volunteer, contributing writer, and all-around force to be reckoned with. I've known her for years, and have only become more impressed with Brustein's achievements. If anyone can connect you with the tips you need to design a career and life you'll love, it's Darrah. Here are 5 of her favorites.
1. Start with those closest to you Brustein and her twin brother, Garrett, haven't always been close as twins but when it comes to working together - they're a perfect pair.  So as Brustein geared up to launch Equitable Payments, a merchant business consultant, Garret was her first ally. "As we build our careers, it's easy to get overwhelmed with options," said Brustein. "But no one knows our passions, skills, and potential better than the friends and family who love us most." So if your loved ones have ideas about the kind of career you'll adore, Brustein says those opinions are worth considering. Sometimes the best career blueprints take contributions from other architects!  
2. Be honest — especially with yourself Directness, candor, and honesty are at the core of everything Brustein does. But before she can share those core values with business partners and clients, she points her honesty in its most terrifying direction: inward. "You have to ask yourself: what kind of career do you really want?" said Brustein. "If you can't be relentlessly honest about your skills, values, and areas for improvement, you can't design a realistic and aggressive strategy to build that career." In a business climate that too often sacrifices integrity for the bottom-line, Brustein's commitment to her values gives her the credibility and connections to thrive.
3. Never stop learning Whether it's brushing up on a new language, crafting a new recipe in the kitchen, or honing her skills with technological developments, Brustein refuses to stop learning. "The world is a puzzle, and people who don't learn as much as possible miss the chance to build with every piece," she said. "You never know what new skill or piece of information might be instrumental to creating your dream life and career."
4. Don't be afraid to change the planWhen Brustein launched her career in fashion after her college education, she had a very clear plan in mind. "I was certain I'd move to Los Angeles or New York," she said, laughing. "But life surprised me, and I embraced it." Instead of starting out where she'd imagined, Brustein took a job in Atlanta — and has never looked back. The city she never expected has become more than her beloved home: it is the epicenter of her business empire, and her favorite place to live and work. So embrace unexpected surprises! They can be the best parts of the story.
5. Always remember: the work is its own reward The Atlanta Business Chronicle's 40 Under 40 honoree has more than a few awards and accolades under her belt. But Brustein says those aren't what drives her. Instead, she focuses on opportunities to share her vision, use her skill-set, and volunteer with meaningful projects — and then lets the awards fall where they may. "If you work hard and focus your passion on things that really matter, the accolades will come on their own," says Brustein. "But they're a side dish, not the main course." If you build your career on a firm foundation of work, values, and integrity, the impressive resume lines and eye-popping awards will be sure to follow.
This post was published on the now-closed HuffPost Contributor platform. Contributors control their own work and posted freely to our site. If you need to flag this entry as abusive,
send us an email
.