Let's face it; tech giants like Facebook, Google, Amazon, and Microsoft continue to reap big from digital advertising. Just recently, eMarketers reported that social media powerhouse Facebook is on track to bolster its display business in the US to a whopping $16.33 billion by the close of 2017, with its market share hitting nearly 40%.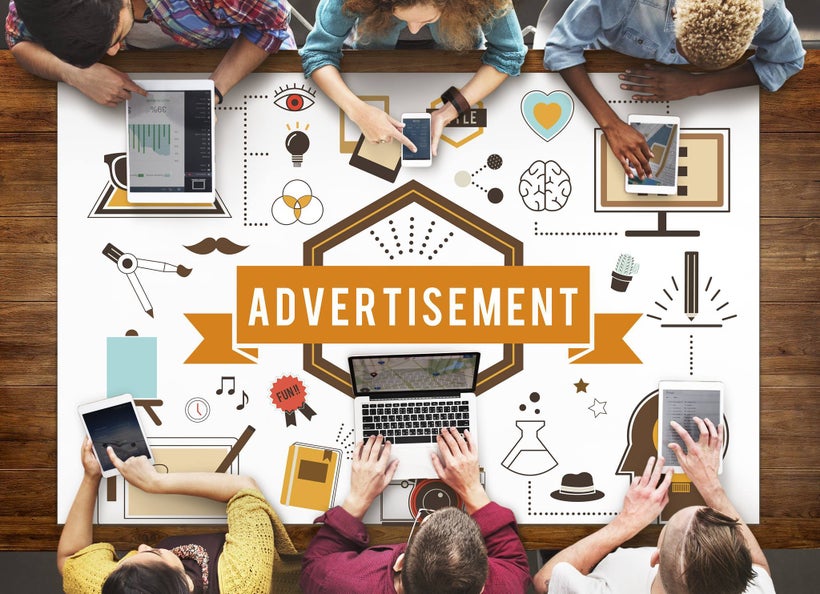 But that isn't all; according to research firm Forrester, the US digital advertisement expenditure will top about $120 billion by 2021.
With more advertisers realizing that their targets are spending oodles of their time on social media and using search engines for pre-purchase search, it's no surprise there's a cut-throat competition for first-page rankings and limited ad space on these platforms. And they are paying top-dollar to reach their target audience.
The problem is that these ad moneys often go down the drain. There are simply no guarantees that advertisers' efforts will convert into legitimate traffic or sales. To add insult to injury, it's well-documented that approximately 50% of all digital ad traffic is actually bot-generated.
If you've been spending lots of time and tons of cash on ads but seeing little or no impact, you're not alone. But it doesn't have to be that way.
Herein, I'll walk you through 8 insider secrets to making ads that still work despite all the hurdles mentioned above.
#1. Try Employee Advocacy
Research has shown that customers believe a word from an employee more than those from even the CEO or Chairman. The psychology behind this is still being investigated, but it remains true. So why not ask your employees to put a good word about your product, workplace or services on social media?
The beauty of employee advocacy is that it can save you money, improve workplace morale, and make everyone feel like part of the company's big picture. Just don't forget to reward employees for a job well-done.
#2. What's In For The Customer? – Tell them that Huge Benefit
Today's tech savvy customers (read: Millennials) are hard to preach to. Baby boomers are no picnic, either. Sure, talking about your product's features is paramount, but explaining the benefits for the customer is the game-changer. After all, they want to know what is in for them.
Making an actionable advertisement isn't always a walk in the park. It pays to do a little homework. After all, you can't sell what you don't know and believe in. Know as much as possible about your target audience – their likes, demographic, what motives them …. the whole shebang.
Let's be honest; we all love to snag a bargain. Whether a free trial, packaged deal, unbeatable price, steal-deal or free shipping, sizzle your ad with an offer your customers cannot refuse. It's a simple secret that can do wonders for your bottom line in the long haul.
#5. Give Risk-Free Appeal to Your Offer
It's not enough to make an unbeatable offer. After all, there are tons of fly-by-nights and con-artists out there. And no one wants to be scammed of his or her hard-earned dollar. You want your customers not to regret spending their money on your product or service. One tried-and-true way is to offer money-back or no-risk returns. You should proudly mention this on the ad.
#6. Include a Clear Call-to–Action
Your ad shouldn't just mention your product's name, features, and benefits. Besides, making an irresistible offer, encourage your customers to take an action. This can be as simple as telling them to click your ad, pay for your service, order your product, and so forth.
#7. Urge Them to Buy Is "Now"
It pays for people to click on your ads and take action immediately. If they push it to a later time, they might unintentionally forget and move on with their lives. Make it seem crucial for them to buy now.
#8 Blockchain: The Future of No-Nonsense Advertising
The blockchain is a new, revolutionary technology that has taken advertisement scene recently by storm. One example is BitClave, a platform that creates a direct connection between customers and businesses. It gives users full control over their data and provides businesses with targeted customers likely to purchase their offering. In the case where a user agrees to share his or her data, the retailers respond with targeted promotions. And the good news is that users are paid for that!
This post was published on the now-closed HuffPost Contributor platform. Contributors control their own work and posted freely to our site. If you need to flag this entry as abusive,
send us an email
.