I recently got back from my 7th continent trip -- a basecamp activity cruise to Antarctica. As one would anticipate, it truly was a trip of a lifetime and filled with unexpected adventures at every turn. These majestic sights and stunning opportunities are out there and yours for the taking as well -- this trip took me years of dreaming and planning, and it was worth every minute dedicated. Use these seven wild and wonderful Antarctica adventures below to spark your imagination and dream of experiences that only traveling the world can give you.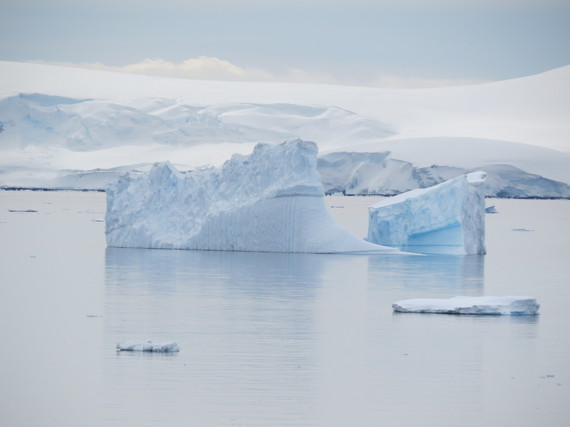 1. Stumbling Upon a Group of Killer Whales Hunting Seals
One afternoon, as our voyage sailed through the narrow ice-choked Errera Channel into the Gerlache Strait, one of our Oceanwide Expedition Guides Beau Pruneau spotted a group of Killer Whales (Orcas). The captain slowed the boat for over an hour as we watched the Killer Whales train their young in the art of seal hunting - using techniques like spy hopping and wave washing. We were all in complete amazement of what we were watching with our own two eyes.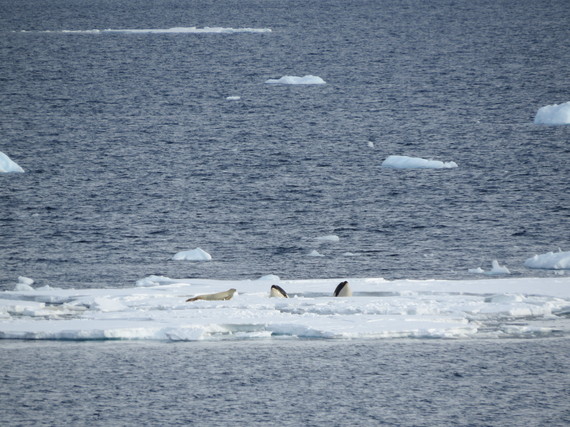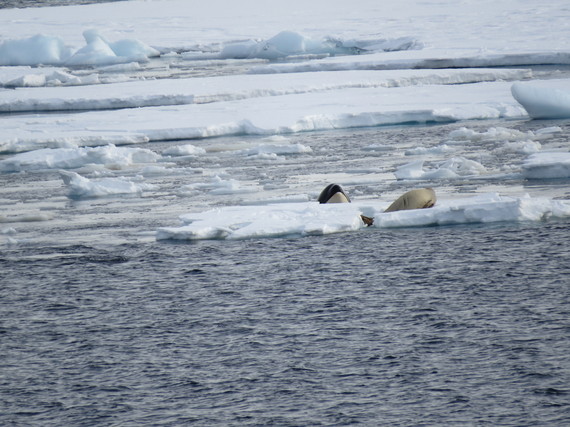 2. Camping with Penguins
I made my 7th continent voyage on an adventure cruise to Antarctica with Oceanwide Expeditions. Since it was a Basecamp Cruise, all activities were free of charge and we were all able to indulge in every adventure. We had the opportunity to camp overnight on Antarctica land at Kerr Point; digging our own snow graves and sleeping under the open sky. It was an incredible experience in itself - and being joined by a chattering Adélie penguin who visited each sleeping bag throughout the night made it truly magical.
Photo: Jeremy King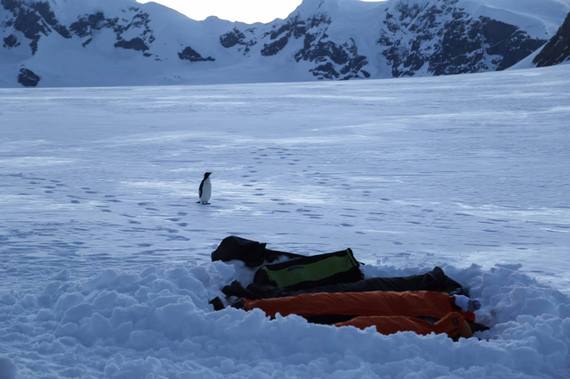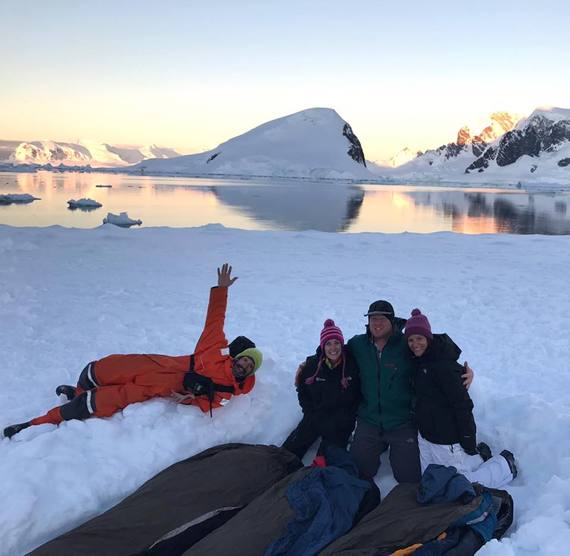 3. Antarctica Polar Plunge
Surrounded by Chinstrap Penguins and a fur seal lounging on the rock beach, we took a few deep breaths and dove (or in my case, ran and fell) into the freezing sea at Half Moon Bay. It was a terrifyingly cold experience and I'll never forget the shock I felt after being submerged into water that was 33 degrees Fahrenheit (1 degrees Celsius). It still give me chills to think about it, but I loved every moment of the adventure and the polar plunge feeling that wakes your entire body up!
Photo: Esther Baas-Lucas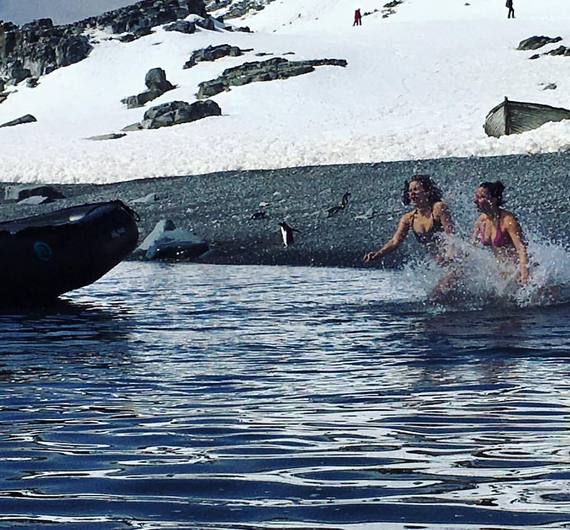 4. Kayaking Through Antarctica Wilderness
Kayaking in Antarctica is an adventure like none other. The opportunity to kayak amongst penguins and seals while navigating through icebergs is beyond your wildest childhood dreams. Johnny Clifton, a world traveler who has been to 166 countries, remarked that this was one of his top lifetime activities: "I've kayaked in over 20 rivers, lakes, and oceans across the world, and this is the top kayaking experience of them all. Paddling through the bluest of blue sea water, with icicles hanging off icebergs and penguins swimming all around us - I've never seen anything in my life like that before, and this adventure will stick in my mind forever."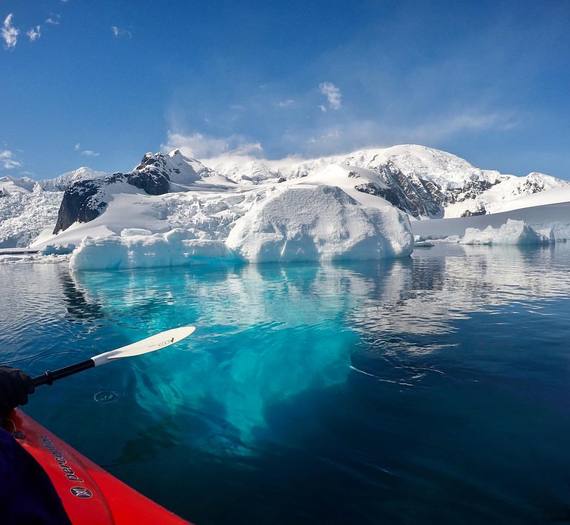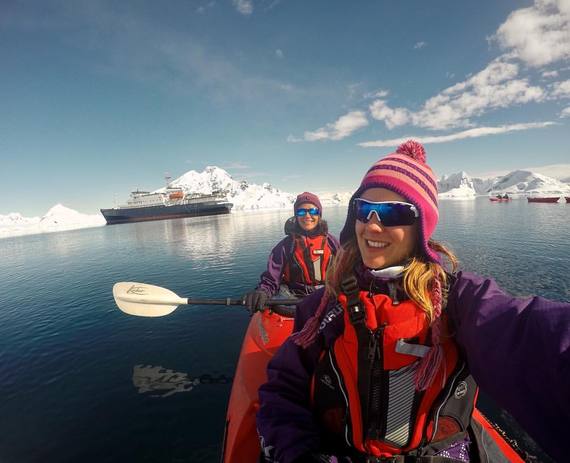 5. Penguin Heaven
Every penguin moment (and there were a lot of them!) was an adorable adventure in itself. Taking many shore walks along the Antarctic coast, we were surrounded by hundreds of friendly Adélie, Chinstrap, and Gentoo penguins that would dive, swim, walk, waddle and fall by you, undisturbed by your presence and curious if anything else.
Photo: Jeremy King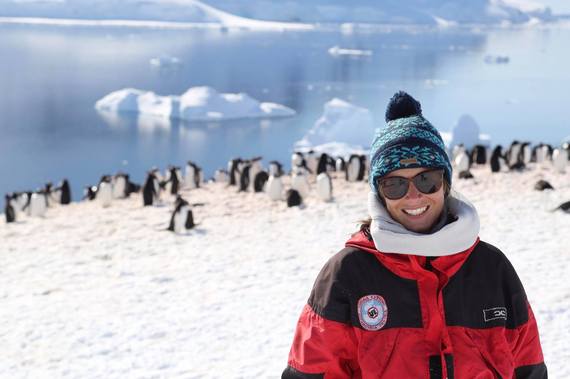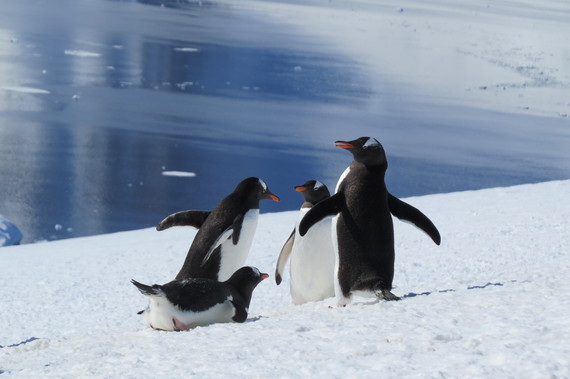 6. Mountaineering Antarctica
Oceanwide Expeditions basecamp passengers got to spend a few wild days mountaineering through the serene and majestic peaks of Antarctica. Anna Christensen and Jeremy King are currently backpacking around the world for a year, climbing peaks across every country they visit - but none have been as memorable as trekking in Antarctica. Anna told me that "Antarctica was an amazing phenomenon. Standing on the top of a peak which may or may not have ever been climbed before and seeing 360 degree views of the most beautiful landscape was stunning. I want to go back!"
Photos: Jeremy King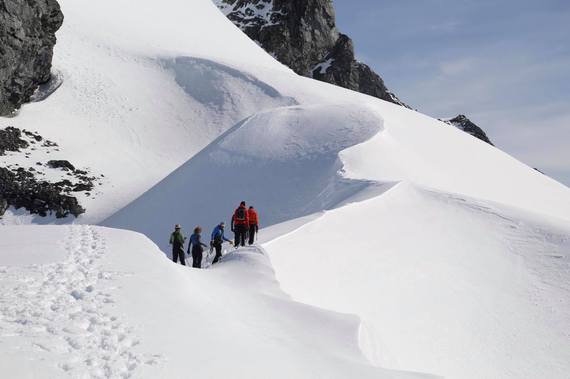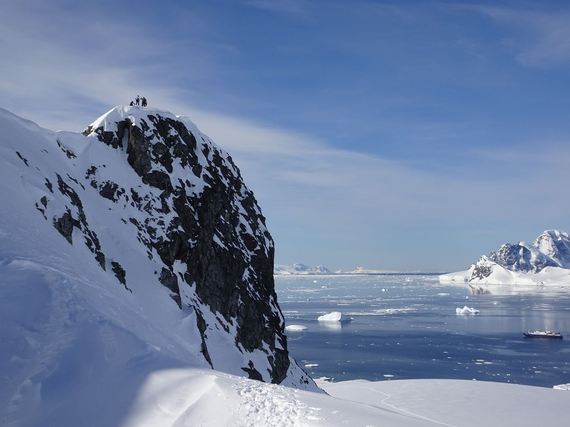 7. Embracing the Drake
Many folks fear crossing the Drake Passage on their way to Antarctica - but we had a special group on our adventure cruise that embraced the Drake and enjoyed every minute we had together on it. While others crawled into their beds, we stayed up late in the cruise lounge area, rolling back and forth with the boat and cheering when we crashed head on into the waves. The captain had issued a warning about when the storm would peak - but we took the warning as a challenge and crowded in front of the boat windows to experience the biggest waves mother nature could give us.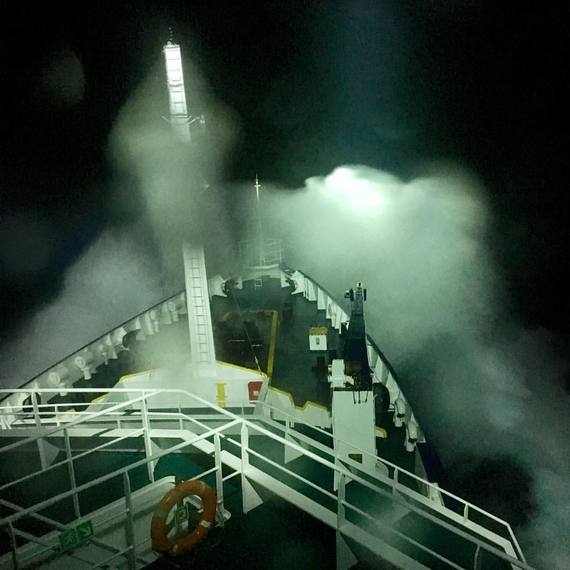 The mind-blowing scenery we saw and wildlife adventures we experienced will forever be carved in our memories, traveling with us wherever we go across the world. The people you meet on every trip will impact you and forever change your life; they are just as an important part to the journey as the picturesque landscapes, beautiful photos, and friendly wildlife you encounter. Traveling and true adventures can be challenging and difficult, but are always worth every penny, tear and drop of sweat you give. I encourage you to face your fears and chase your dreams - no matter how long it takes you to get there - as the journey always ends up being just as wild and important as arriving to your destination.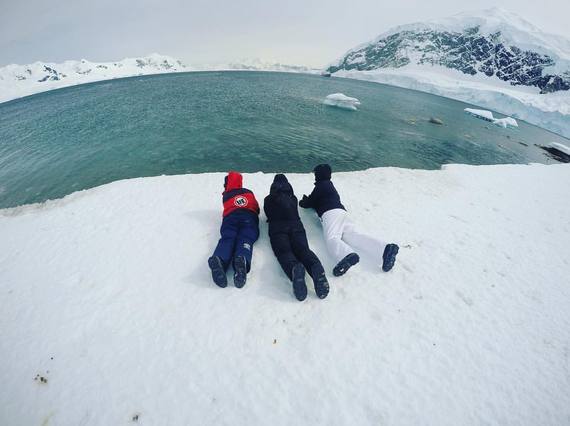 Stephanie [@StrategicStephanie] is a writer, career mentor, volunteer, social media strategist, and world traveler living and working in New York City. All photos are property of Strategic Stephanie unless otherwise noted. A passionate traveler, Stephanie has explored 30 countries across 7 continents, recently traveling on an Antarctica Basecamp Cruise to her 7th continent in November 2016 with Oceanwide Expeditions. Use her giftcode STEPH500GIFT for $500 off your next Basecamp Antarctica adventure (offer ends 31-01-2017).