Between decorating eggs, prepping baskets, and sneaking a few peeps and chocolates, you're getting super excited for Easter. But as excited as you are, there's no one more pumped for the upcoming holiday than your children. Since they've already got Easter on the mind, why not treat them to a fun Easter themed craft that you can enjoy making together, and then add to your Easter decorations.
1. Painted Bunny Bottles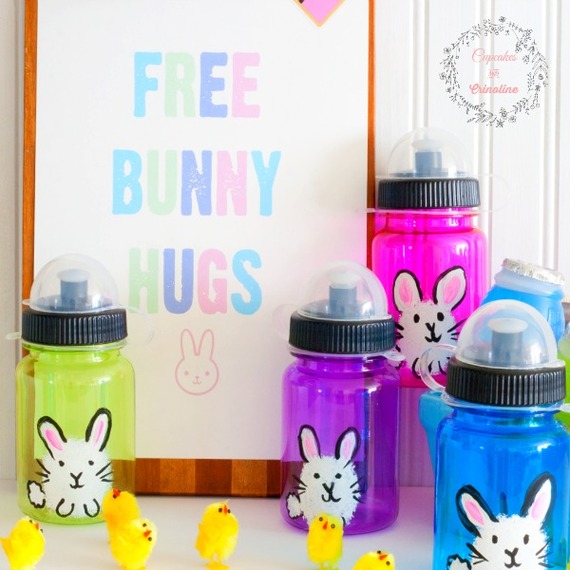 Project via Mary Beth @Cupcakes and Crinoline
Decorate some colorful water bottles with happy Easter bunnies, using white craft paint, to keep your child healthy and hydrated throughout the egg hunt. If they need a little crafting help, you can add the details and features for them.
2. Easter Egg Carrot Patch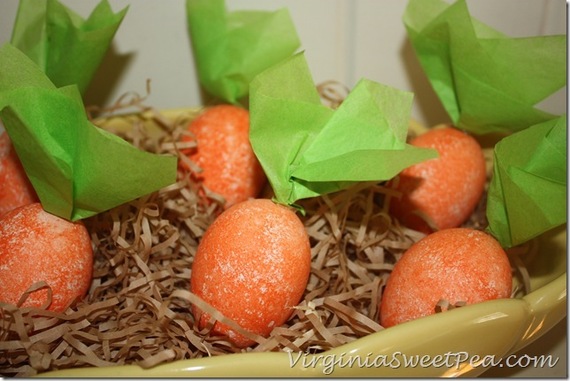 Project via Paula @Sweet Pea
The best part about this fun Easter egg display is that it's impossible to mess up. Try this project with hardboiled eggs, craft paint, and a simple kitchen sponge. After your child turns all the eggs into carrots, you can add the stems and nestle them safely into the garden.
3. Coffee Filter Flowers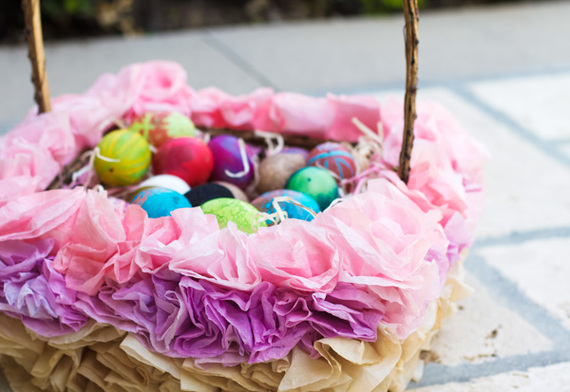 Project via Jessie Jane @Lilyshop
Let your young ones be your basket assistants, twisting dyed coffee filters into flowers, so that you can hot glue them to your Easter baskets. If you're not too particular about the decorations, let them decide on colors and placement.
4. Candy Flower Centerpiece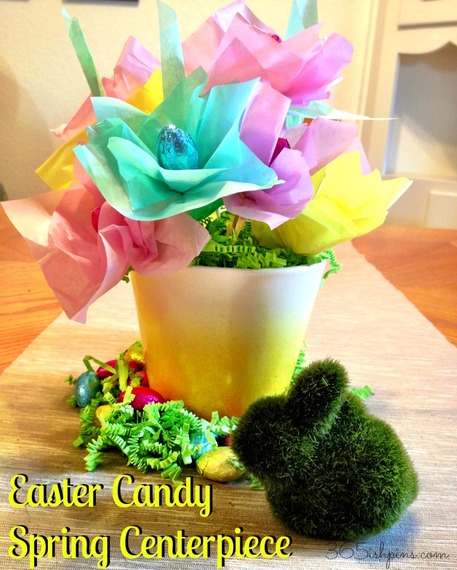 Project via Nicole @365(ish) Days of Pinterest
This idea is for those experienced parents who bought an extra bag of candy, just in case the materials "mysteriously" go missing during crafting. Have your child fold the tissue paper petals around each stem and then pack the flowers in with the shredded paper grass.
5. Giant Twine Carrots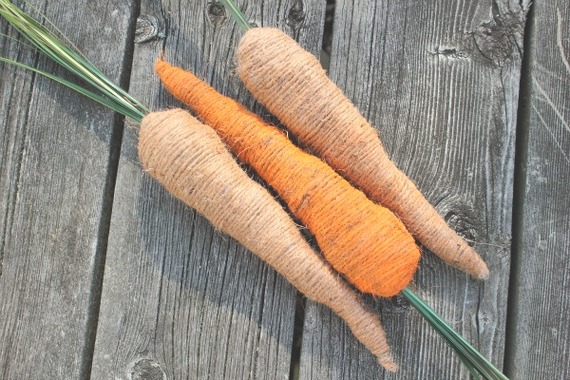 Project via Courtenay @The Creek Line House
Your child might think you're joking when you tell them to rip up newspaper and crumple it into a carrot-shaped cone, but once the crafting starts, there's no stopping the fun. Have them hand you the carrot shapes and then start them off with the twine.
6. Painted Glass Vase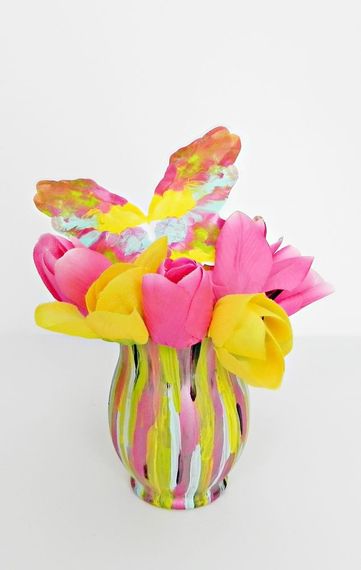 Project via Jessica @Mad in Crafts
Turn empty jars and bottles into pretty spring vases, with some paint and a couple brushes. No matter what pattern or color combination your young artist chooses, it will look beautiful holding a fresh bunch of flowers or some small t-lights.
7. Kool-Aid Dyed Eggs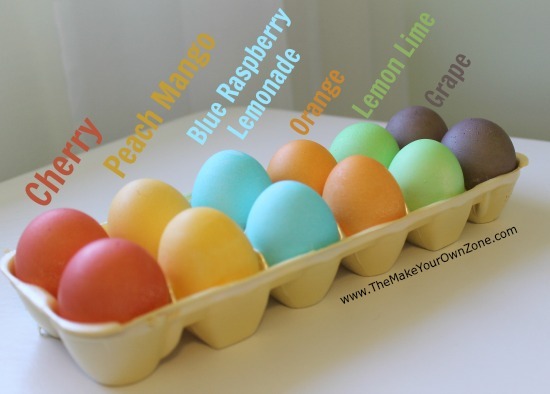 Project via Bev @The Make Your Own Zone
You can get eggs in all the colors of the rainbow, without using any harmful dyes or complicated designs. Help your child mix up the Kool-Aid dying cups, and then let them enjoy watching their eggs turn into bright beauties.
Find more fun Easter decorations and crafts at Hometalk!