These tasty meals will make life so much easier.
For SELF, by Audrey Bruno.
After a long day at work, the last thing you want to do is spend hours preparing a meal. That's why busy days can often lead to late dinners and lots of takeout.
These recipes are here to help you take a load off. The meals (including a super cheesy casserole, tangy noodle salad, veggie burger, and more) are easy to pull together and will keep in the freezer or fridge for days or weeks. Make them in advance and never settle for a mediocre dinner again.
1. Cheesy Chicken Broccoli Rice Casserole from Well Plated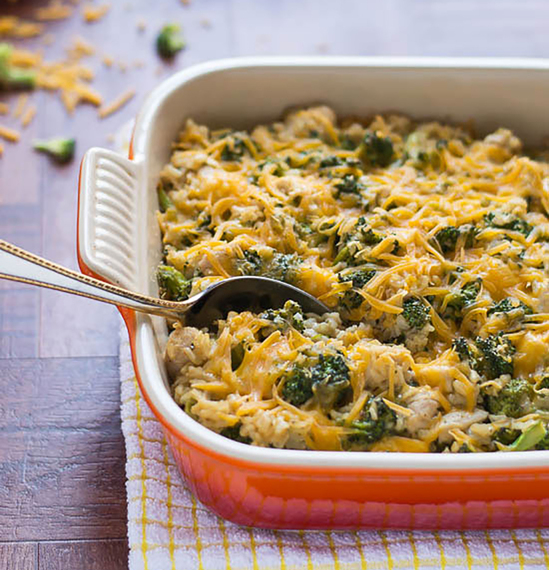 Erin Clarke via wellplated.com
You can store this cheesy casserole in the freezer for up to two months. Make a bunch and eat it for ages. Get the recipe here.
Per One Serving: 321 calories
Related: 6 Easy And Delicious Make-Ahead Breakfasts Under 350 Calories
2. Vietnamese Chicken Salad With Rice Noodles from Pinch Of Yum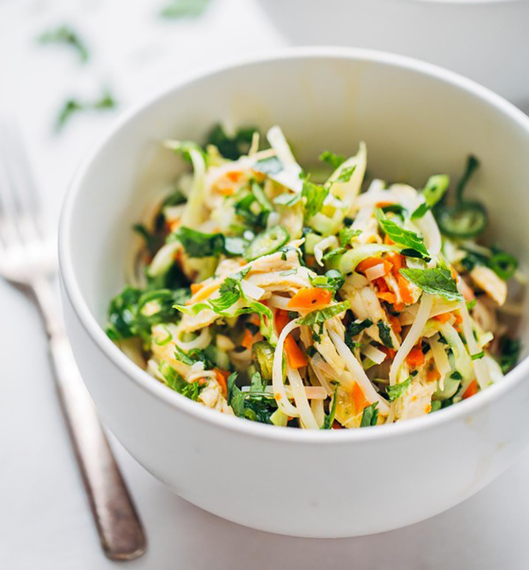 Jenna Arend via pinchofyum.com
Prep all the elements of this meal in advance (keep the vegetables separate from the dressing), and then toss everything together when you're ready to eat. Get the recipe here.
Per One Serving: 373 calories
3. Creamy Butter Chicken from The Iron You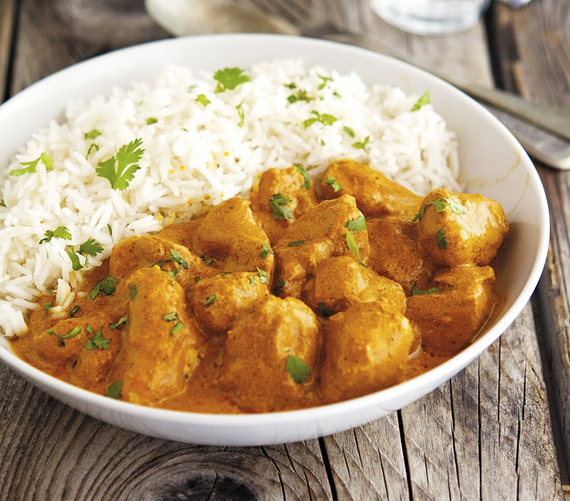 Mike Brosio via theironyou.com
Set this creamy stew in a slow cooker before heading out for the day--you'll return to a warm and filling high-protein dinner. Get the recipe here.
Per One Serving: 354 calories
4. Sante Fe Turkey Stuffed Peppers from SkinnyTaste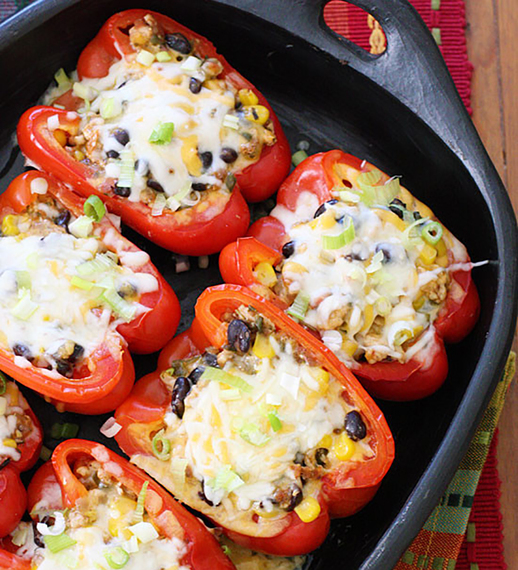 Gina Homolka via skinnytaste.com
Fill up these peppers the night before, and then pop them in the oven when you get home. Get the recipe here.
Per One Serving: 160 calories
5. Thai-Style Meatballs With Pork And Rice from Inquiring Chef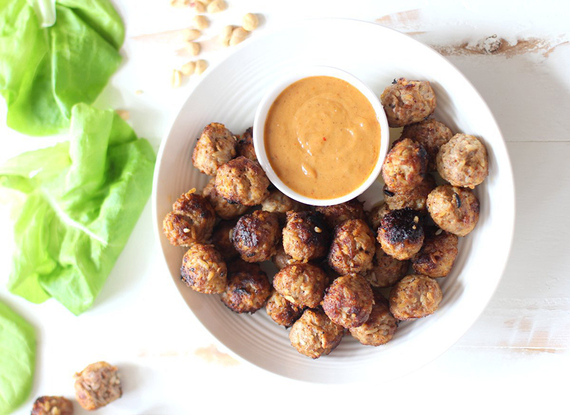 Jess Smith via inquiringchef.com
Eat these versatile, easy-to-freeze meatballs in lettuce wraps, over a bed of rice noodles, or however you like. Get the recipe here.
Per One Serving: 342 calories
Related: 10 Make-Ahead Side Dishes Under 250 Calories
6. 4-Ingredient Chicken Enchilada Casserole from The Seasoned Mom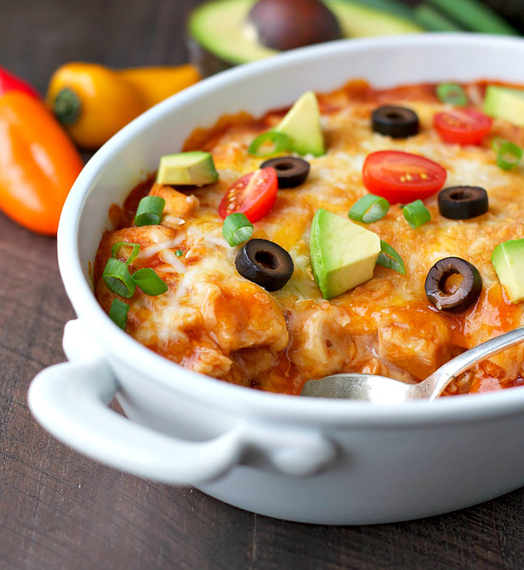 Blair Lonergan via theseasonedmom.com
This spicy casserole can be refrigerated for several days, so cook it on Sunday night and munch on leftovers for days. Get the recipe here.
Per One Serving: 201 calories
7. Easy Grillable Veggie Burgers from Minimalist Baker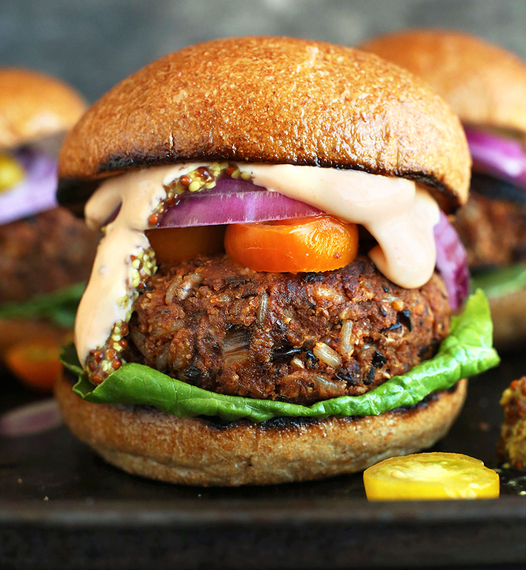 Dana and John Shultz via minimalistbaker.com
These veggie burgers are way better than a store-bought version--and one patty has 14 grams of protein. Plus, they'll keep in the freezer for three weeks. Get the recipe here.
Per One Serving: 392 calories
More from SELF:

7 Things To Know About Buying The Right Olive Oil
Eat Like Gwyneth Paltrow--No Cooking Required
5 Ways To Make The Best Eggs Every Single Time
11 High-Protein Breakfasts You Can Make In 15 Minutes Or Less
7 Completely Doable Tips for Your Best At-Home Blowout Ever
36 Things Every Woman Should Know How To Do By The Time She Turns 30