We're going to take a wild guess and say that after a long day at work, spending five hours cooking macaroni and cheese from scratch isn't high on your priority list.
Slow-cooker mac and cheese to the rescue: Just throw in the ingredients before you leave in the morning and when you get home, a pot full of cheesy deliciousness will be waiting for you.
Related: 6 Easy Slow-Cooker Chicken Recipes
Four-Cheese Macaroni
The secret to the ooey-gooey sauce? (Shh, it's cream cheese.) Get the recipe.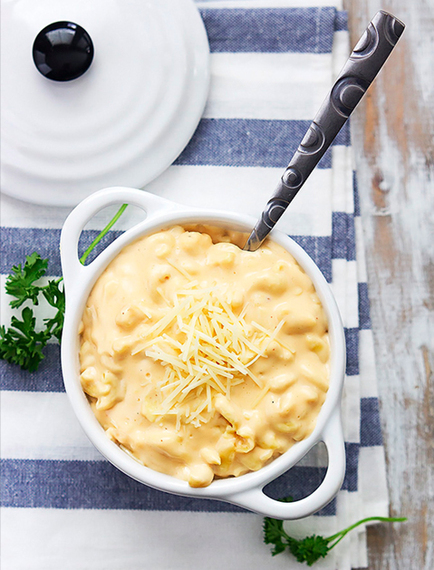 Bacon Mac and Cheese
Cheese + carbs + bacon = best dinner ever. Get the recipe.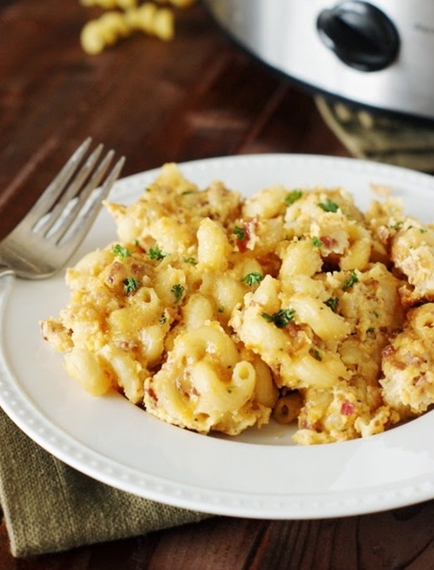 Cheesy Tortellini
Elbow noodles are for kids. Get the recipe.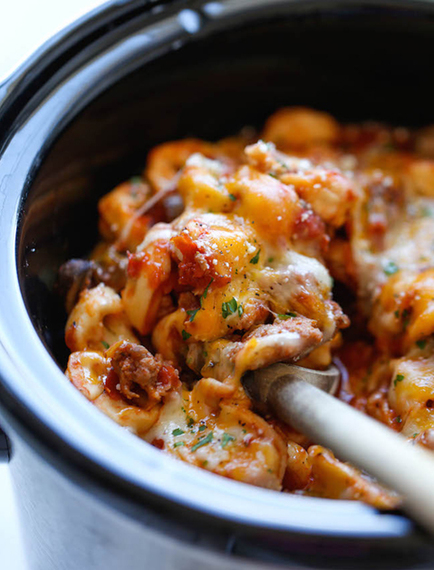 Beer and Mac and Cheese
It sounds weird, but it's actually insanely delicious. Get the recipe.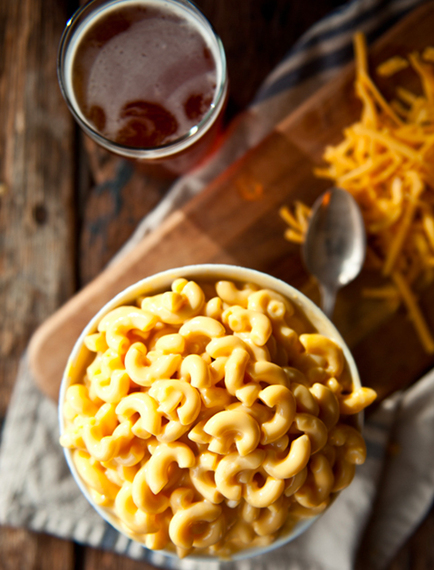 Mexican Macaroni and Cheese
Wanna get really crazy? Add a dollop of sour cream on top. Get the recipe.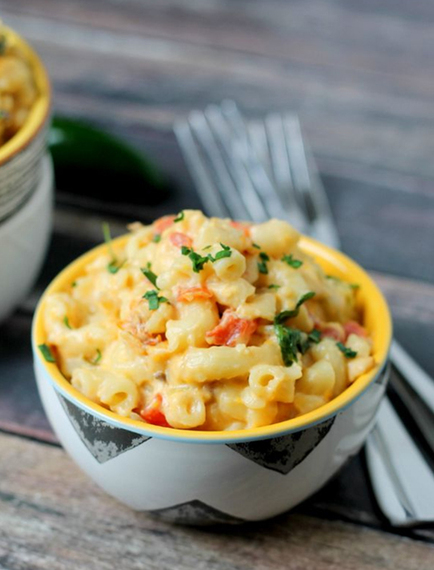 Cauliflower Mac and Cheese
OK, this one doesn't have much "mac," but you know we have a very close relationship with cauliflower. Get the recipe.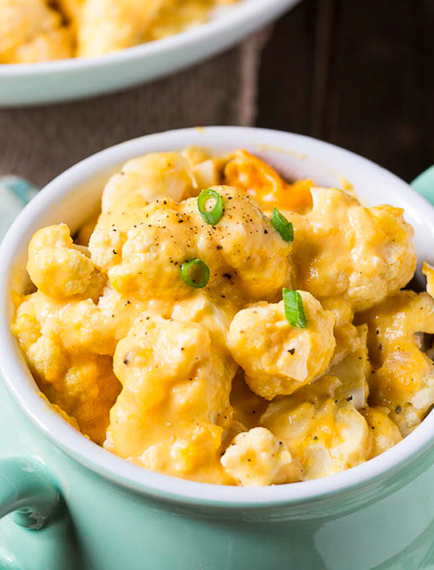 Chili Mac and Cheese
Hmm, if only we knew a recipe for slow-cooker corn bread...Get the recipe.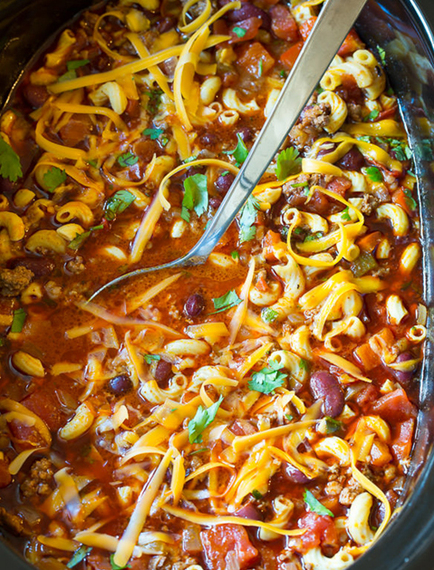 Related:
19 of the World's Best Cauliflower Recipes
10 Comfort Foods Under 500 Calories
BEFORE YOU GO
PHOTO GALLERY
Macaroni and Cheese Recipes