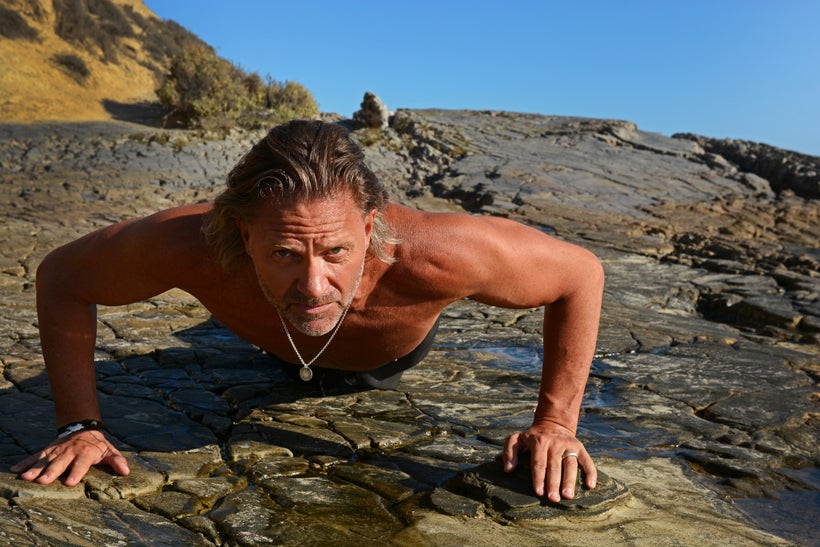 Most men avoid going to the doctor unless they're dragged there by a family member when things get serious. I've spoken to countless numbers of men with prostate or colon cancer who avoided going to the doctor—sometimes for decades—out of fear of some of these tests.
But getting tested on a regular basis is essential—especially as you age. The following are tests that every man over forty should have done, as they may help you detect silent killers such as high blood pressure, or catch or even reverse other diseases while they are still in their early, treatable stages. Get these done and don't mess around.
The PSA test measures the level of prostate-specific antigen, an indicator of prostate health in your blood. A rising or high PSA may indicate prostate cancer, or it could point to another prostate condition that may need medical attention, or it may itself lead to cancer. Despite some controversy surrounding this test, it is still an important test for all men to consider as an early warning of reduced prostate health. I found out I had an abnormally high PSA about a decade ago after a PSA blood test. Since then, I have massively changed certain aspects of my diet and lifestyle to prevent any potential progression to prostate cancer—and today my PSA level is below normal for my age.
If I didn't know I had a high PSA I would have kept up the same old habits which may have eventually progressed to something more serious.
The digital rectal exam (DRE) is a simple procedure for the early detection and diagnosis of prostate cancer and other abnormalities of the prostate gland. The doctor inserts a lubricated gloved finger in the rectum to feel the prostate gland for lumps or enlargement. As such, it's the test guys fear the most. But man up and have it done, because it could save your life.
Low T can cause several changes such as erectile dysfunction, fatigue, weight gain, loss of muscle, loss of body hair, sleep problems, trouble concentrating, bone loss, and personality changes. Your doctor can check your testosterone through a blood or saliva test. Before you jump on the T therapy wagon, though, I urge you to try the natural treatments listed here which I've used to increase my testosterone 38% in the last 5 years. Check out my book if you're interested in exploring this in more detail.
Osteoporosis may be more common in women, but men get it too. Experts recommend that men over fifty who are in high-risk groups (low T, family history, sedentary lifestyle, smokers, etc.) get tested, and men of normal risk get tested at sixty. A bone density scan (DEXA) can measure how strong your bones are and help you determine the risk of a fracture.
There are different kinds of cholesterol circulating in your blood. When you get tested you should receive the following measures:
total cholesterol;
low-density lipoprotein (LDL) or your "bad" cholesterol;
high-density lipoprotein (HDL) or your "good" cholesterol; and your 
triglycerides, which are another form of fat in the blood.
High cholesterol is one of the risk factors for heart disease. Most men can have their cholesterol tested as part of a routine blood test.
Blood pressure is a silent killer. There are no symptoms of high blood pressure, but it can harm your heart, lungs, brain, kidneys, and blood vessels. I keep a portable blood pressure monitor in my office. They're not expensive, and you can get a pretty good idea of your own health before you visit a doctor for confirmation.
A blood sugar test measures the amount of glucose in your blood. The test is an important screening for diabetes or pre-diabetes and insulin resistance. Untreated diabetes will continue to get worse and cause problems with eyes, feet, heart, skin, mental health, nerves, kidneys, and more. Insulin resistance causes weight gain, high blood pressure, high cholesterol, bloating, and high blood sugar. When untreated, it can lead to diabetes. There's also a higher risk of prostate and other cancers associated with high blood sugar.
It's estimated that 34% of the US population is pre-diabetic. Although I'm not personally diabetic, I regularly take my blood sugar with a home blood sugar monitor so I can keep an eye on my glucose levels and make changes to my diet and lifestyle if it's creeping up. 

COLORECTAL CANCER SCREENING
Doctors recommend that people ages fifty to seventy-five get screened for colon cancer with any of three following tests: the sigmoidoscopy, colonoscopy, and the fecal occult blood test. 
The US Multi-Society Task Force on Colorectal Cancer has ranked the screening methods. They say that tests like fecal occult blood screens can detect early stage cancers, but the colonoscopy is considered the best test for prevention.
I have a history of colon cancer, as my mom died from the disease in her early seventies, so I started getting checked every three to four years starting when I was forty. So far, so good—and it's worth the regular screening to know for sure.
You may be surprised to see HIV on the list, but about 15 percent of new infections each year are among people over age fifty, and people over fifty represent almost one-fourth of the HIV/AIDS cases in the United States. With birth control no longer a concern, many people over age fifty are having unprotected sex. Doctors don't usually ask their older patients about sex, and educational programs that teach prevention neglect the patients in this age group—but HIV is certainly still a concern no matter how old you are.
These nine tests can help you stay healthy and improve your longevity. By giving you a warning that you have a condition that puts you at risk of a more serious disease, they can allow you to make changes in your diet, exercise, and other habits to reduce your risks. Because some of these conditions have no symptoms, you may have no idea that you have a problem if you do not get tested. It is easier and less expensive to prevent disease than to try to treat it after years of damage have set in.
This post was published on the now-closed HuffPost Contributor platform. Contributors control their own work and posted freely to our site. If you need to flag this entry as abusive,
send us an email
.