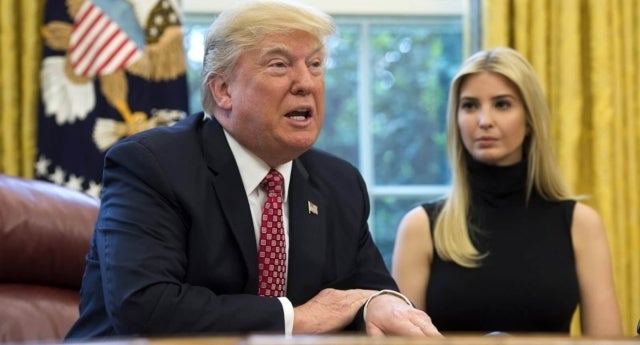 On this day, the second of Pride Month 2017, and in recognition of Ivanka Trump's selfless devotion to the cause of LGBTQ equality, (as evidenced by this tweet:)
I thought it would be appropriate to create a handy, all-encompassing guide to the dozens if not hundreds of wonderful things the First Daughter has done in her role within the White House to champion the cause of LGBTQ equality.
That's it. She's literally done nothing aside from support her spineless father of a president, who held a rainbow flag upside down on stage literally once and was elected on a platform supporting long debunked "gay conversion therapy". If Ivanka really wanted to support the LGBTQ community, she would encourage her father and the vice president to resign immediately before they do any more damage to our reputation around the world.
In the words of the immortal RuPaul:
(Credit for the above image to giphy.com)