Why I have gone to court on behalf of captive chimpanzees—and will keep going.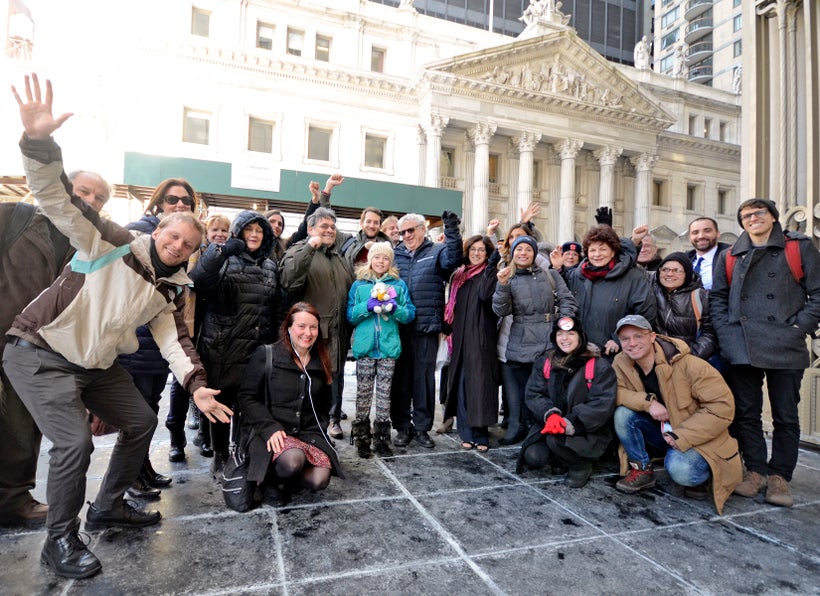 Almost four years ago, I looked into the eyes of a chimpanzee in his late 20s who was peering at me through the bars of his prison. Locked in a green steel-and-cement cage on a used trailer lot, he looked forlorn, helpless, and depressed. A small TV was playing cartoons ten feet outside the cage. What the chimpanzee did not know is that help was standing in that room with him, that I was preparing to file a lawsuit, the first of its kind in the world, aimed at freeing him from his unlawful detainment.
I would learn that this chimpanzee had spent much of his life performing for humans. Ironically, the people who now claimed to "own" him were offering him human entertainment as if that made up for the loss of everything that makes life worth living for a chimpanzee: a natural habitat, the company of other chimpanzees, the choice of how to live his life.
His name is Tommy. Those who follow the work of my organization, the Nonhuman Rights Project, or who have seen the HBO documentary about us, Unlocking the Cage, know his story.
No one—not Tommy's jailer, not any of the judges who have heard oral arguments in his case—has questioned that Tommy, like all chimpanzees, is an autonomous, extraordinarily cognitively and emotionally complex being, as the NhRP's affidavits from chimpanzee cognition experts clearly demonstrate. Yet his legal status as a "thing" remains the same as the TV's. What's wrong with this picture?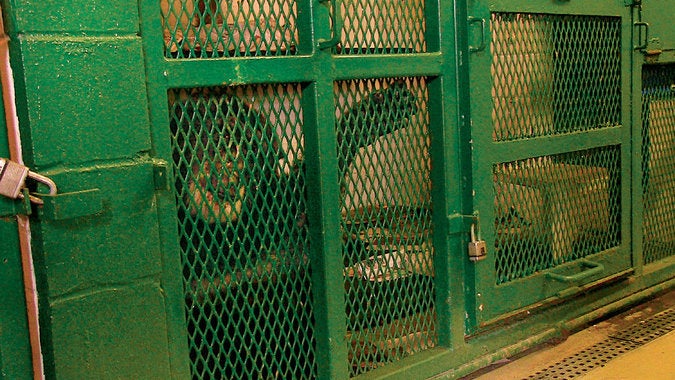 In mid-March, I went before a Manhattan appeals court to argue that Tommy and a fellow captive chimpanzee, Kiko, must be recognized as legal persons with the fundamental right to bodily liberty protected by a writ of habeas corpus and immediately transferred to an appropriate sanctuary.
We argue for our clients' freedom in terms of fundamental common law values and principles—autonomy, liberty, and equality— judges say they believe in. Progress is steady. In 2015, New York County Supreme Court Justice Barbara Jaffe ordered Stony Brook University to appear in court to defend against the NhRP's habeas corpus claim that it was illegally detaining two chimpanzees—the first time in history a court has granted such a hearing. Six months ago, litigation modeled on ours resulted in an Argentine judge declaring a chimpanzee named Cecilia a "non-human person" with inherent rights, freeing her from a zoo and sending her to a Brazilian sanctuary.
In 2013, the NhRP's litigation on behalf of chimpanzees in New York State catalyzed a rapidly intensifying ongoing national and global debate about whether nonhuman animals like Tommy should be "persons" with fundamental legal rights. To our dismay, however, this debate is raging everywhere except in the courtrooms of New York.
With a single exception, the appellate courts who've heard our arguments have focused on side issues: "you can't appeal the decision of the lower court" (yes, we can), "habeas corpus is not the proper cause of action to move a chimpanzee from a cage to a sanctuary" (yes, it is) and "you aren't allowed to file a second habeas corpus lawsuit once you lose the first" (yes we can).
The single appellate court to reach the question of whether a nonhuman animal like Tommy could be a "person" with the capacity for legal rights mistakenly held that chimpanzees cannot have rights because they cannot bear correlative duties. In its ruling, this court relied in substantial part upon Black's Law Dictionary's definition of a person and cases that cited to it. The NhRP recently tracked down the source that Black's had relied upon and demonstrated that it actually supported the NhRP's argument that a person need have the capacity for rights OR duties, not rights AND duties. When the NhRP brought the error to the attention of Black's editor-in-chief, he promised to correct it in the next edition. Clearly, the right to bodily liberty has nothing to do with the capacity to bear duties (think of human children) and no court has ever held that it does. Even if it did, the NhRP has proven that chimpanzees routinely bear duties both within their communities and in their interactions with humans.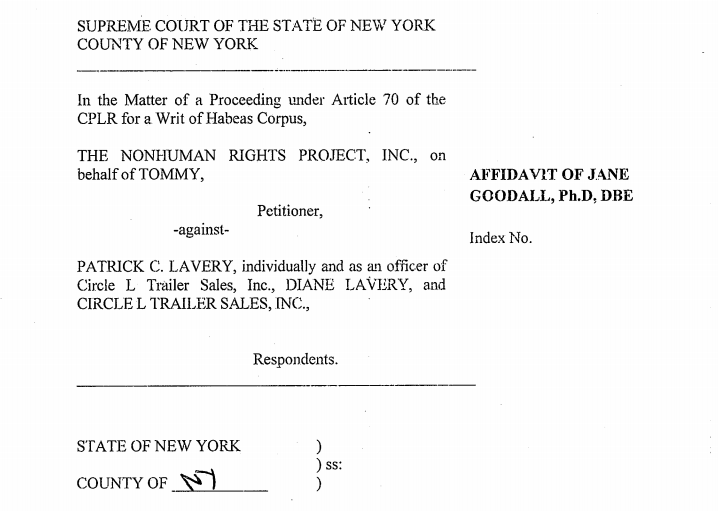 No matter how the latest court rules, we are in this fight for the long haul. It will take patience, persistence, compassion, scientific evidence, rational argument, and time: after all, nonhuman animals have been "things" for over 2000 years, and among autonomous beings, Tommy is not alone, nor are chimpanzees. Think of the orca Lolita, who has been forced to live in a swimming-pool-sized tank for 47 years or the elephant Nosey who must labor at one town fair after another. Countless other nonhuman animals peer out from within their prisons, not knowing there are humans out there bent not on exploiting them, but on freeing them. This fight is for them.
Visit this page to learn more about the Nonhuman Rights Project's litigation and clients.
This post was published on the now-closed HuffPost Contributor platform. Contributors control their own work and posted freely to our site. If you need to flag this entry as abusive,
send us an email
.