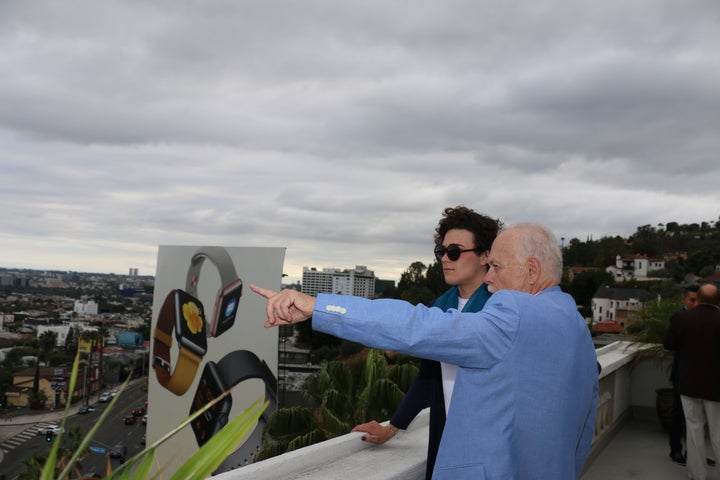 Omaha to Chicago, adolescence to adulthood, him to me.
Raised in rural and urban Nebraska, I have been accustomed to the "Good Life" as little more than a facade, embellished with cornstalks, roaming cattle, and quaint diners. Catholic, male, caucasian, lower middle class - I was a Boy Scout, sang in church choirs, and attended an all-male high school. Long before I began allowing the assumptions of my queerness to be unchallenged, I had accepted myself in a meadow only I knew. Maintaining a male outwardness, I was "gay" and at most "queer".
Peering back, my womanhood hovered around me throughout the entirety of my childhood. From the socially constructed desire for dolls, dress up, and jewelry, to the more personally profound experience of collecting role models. The people I mimicked, most dearly wanted to look like, to be, were all female identifying individuals. Adele, Oprah Winfrey, Hillary Clinton, Toni Morrison, Lorelai Gilmore, Sylvia Plath, my sister. Naturally, I assumed that I would evolve into a version of these, and so many other women I admired. However, a cosmic case of happenstance did not have the same plans. At least, not initially.
I am a.j.k. o'donnell, and this is my story. My transitions.
The first transitions I faced were early in life, and came in forms I could not adequately measure. I grappled with the conflicts of familial collectiveness, as my family fell apart, dividing itself between matriarch and patriarch, leaving no convergence for the sake of bloodlines. Relationships split, resources, and even locations were uprooted or redesigned. A parent was erased when we were young, estranged and deserted. At twelve, I became a man. It was expected of me, as the oldest male of my siblings. However, I could never be a person I was not designed to become.
Following a changing of households, I transferred to a public high school in central Omaha. It was in those walls, where I painted my nails for the first time. There are few things more liberating than OPI "In the Cable Car-Pool Lane" streaking your fingertips and a flowing, silver cardigan, grazing the ground as you walk with confidence.
I finished my secondary education career, referring to myself with pronouns of androgyny, identifying as "they" and genderqueer. It was not until my nineteenth birthday approached, that I was able to set in motion a transition my soul has yearned for. A transition into shedding a place holding body, for the authentic vessel I was born to occupy.
Now, after five months on Estrogen, I am finally paving a future where definitions are as authentic as my expression. While my body finds itself molding an adequate home, I find myself once again before a crossroads of transitions - moving to Chicago, summiting the arduous incline of adolescence, and learning to love myself enough to leave "him" in my past. Along this journey, I will strive to convey the struggles, triumphs, and experiences of a trans* identifying youth, in modern American cultural and social life. I invite you to journey along with me, on a life seemingly always in transitions.
As with the paper and pen I love dearly, we as humans have been given the gift of sculpting our own version of personhood. I will never claim to be an expert on such notions of existence, revelations of being, or the gorgeous gift of our own breathing, but I will continue to attempt to find suitable working definitions. Subject to rewriting, revision, as with all things.
Though a writer, I am dually an artist. A sculptor. With pen and brush in hand, painting new definitions of what I know to be true, and what I aspire to build into realities. For the remainder of my years on this earth, I will continue to sit before blank parchment. Unsure of what I am creating exactly. Persistently molding, crafting, and defining the words and worlds, upon which I stand. All the while remaining firm and confident, embracing the possibility of a universe which is not only a family of peace and stability, but a home for you, and for me.